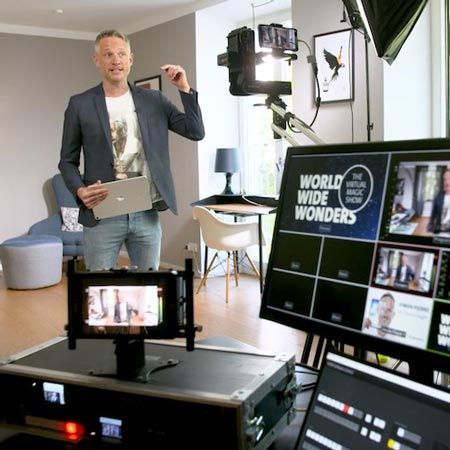 Simon Pierro Virtual Magic Show
Simon Pierro is a world-leading iPad Magician who astonishes international audiences with mind-boggling magic in-person and virtually
Renowned for spectacular stage shows, speaking engagements, TV appearances, such as The Ellen Show and now a live virtual magic show!
Featuring the latest technology, incredible iPad magic tricks and interactive elements for guaranteed engagement and priceless reactions
An unforgettable digital magic experience perfect for corporate and business events with ingenious branding possibilities
Every online experience is tailored to suit your needs and is easily accessible through multiple video platforms such as Zoom and Microsoft Teams
Simon Pierro Virtual Magic Show PHOTOS
Virtual FAQs
1. What can I expect from Simon Pierro's Virtual Magic Show?
A live virtual magic show with screen-grabbing entertainment. A highly memorable show tailored to the virtual world, hosted by Simon Pierro, a world-leading digital magician as seen on TV. Simon's online videos have been streamed over 100 million times. Simon offers clients the chance to book a virtual show to entertain large audiences, teams or organisations around the world, with the added bonus of custom branding opportunities. Visually stunning and highly engaging, Simon's virtual iPad magic show the ultimate way to connect to people.
2. How does it work?
This is a fully interactive, live-streamed experience available on most video conferencing platforms, such as Zoom. Your audience will be amazed at Simon's never seen before iPad tricks and illusions. This virtual magic show is perfect for online audiences, entertaining teams in a Zoom call or for virtual celebrations.
3. How long is the online magic show?
30-minutes maximum. The show can be divided into sets shorter in duration if required. Share your virtual event schedule with us to see how Simon can work his magic!
4. How many guests can enjoy the show?
There is no limit to the number of participants that Simon can entertain. However, certain video platforms have limitations, so it depends on your chosen video platform. We can advise on this.
5. What do guests need to take part in the experience?
As the show is very visual and interactive, a strong internet connection and webcams are recommended. Although, it is not necessary for every single participant to have a webcam.
6. Can the show be customised?
Yes! There are several different options to customise the show to meet your virtual event goals. For instance, a product of your choice could be presented in a magical way or become part of an iPad magic trick! Or, a particular word can be miraculously revealed, much to everyone's surprise. Get in touch to find out more.
The Wall Street Journal
pwc
" This is amazing. Simon is an awesome magician! "

Eric Yuan - Zoom CEO
" Simon, this is one of the most creative ways to use the online world that I have ever seen!!! "

Vint Cerf - Father of the Internet
IDEA ARTICLES RELATED TO Simon Pierro Virtual Magic Show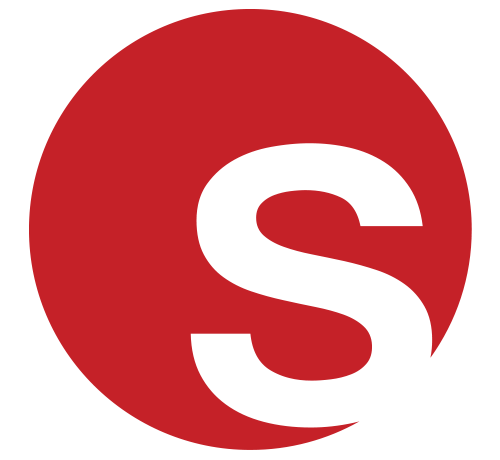 Virtual Event Entertainment For Ramadan
Entertainment for Celebrating Ramadan Virtually
Freya Britton
|
23/04/2021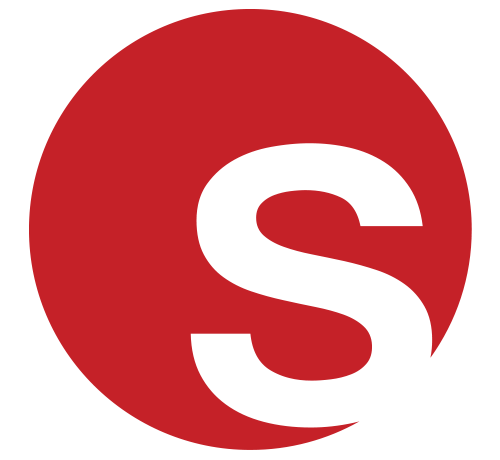 Virtual Party Ideas for Pride 2021
Virtual Entertainment to Celebrate Pride 2021
Grace Henley
|
14/04/2021