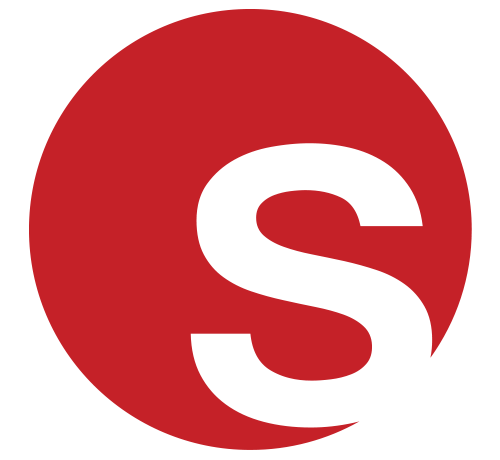 String Rock Orchestra
Australia's string sensation combine lush strings, big beats & rock n roll
A new & exciting concept full of versatility, creativity & mobility
Guaranteed to delight with their exquisite playing & immersive visuals
Have received huge exposure through live performances & TV appearances
Based in Queensland, Australia & available to perform worldwide
String Rock Orchestra PHOTOS
String Rock Orchestra are Australia's string rock sensation, remix Radiohead, Gotye, Muse, Bowie and original compositions with lush strings, big beats and rock 'n' roll, this group is a new and exciting concept. The performers' exquisite playing, precision moves, circus antics and immersive visuals are guaranteed to delight audiences.
With cameras, giant screens, dynamic lighting, strings and electronics this is a band with attitude! The group combine the atmosphere of a club with the rich sound of an orchestra and the stage presence of a rock band. The performance is fun and exciting and is an enjoyable experience for the entire family. There is no conductor, no music stands and no stuffy outdated rules, they engage with their audience using mobile technology and heckling's welcome. The repertoire ranges from classical to contemporary, to evocative film music, and rock and pop classics.
Since 2008 the orchestra have received huge exposure through their live performances and TV appearances across the country, and at massive festivals and corporate events in India, Taiwan, Malaysia, Thailand Indonesia, and the Shanghai World Expo. The String Rock Orchestra's versatility, creativity and mobility has been developed through 100's of performances in a variety of corporate and public events across Australia and Asia.
Dreamer - Supertramp
Father & Son - Cat Stephens
Somebody I Used to Know - Gotye
Friday on My Mind - Easybeats
Close to Me - The Cure
Butterflies & Hurricanes - Muse
David Bowie Medley
Popcorn - Hot Buttered
Paint it Black - The Rolling Stones
Tomorrow Never Knows - The Beatles
Butterfly Lovers - Chinese classical
Nutbush City Limits - Tina and Ike Turner
Perpetuum Mobile - Penguin Cafe Orchestra
Riff - 10 famous guitar riffs
Misirlou - performed by Black-eyed peas and featured in Pulp Fiction
Who Are You - The Who
Cinema Paradiso - film theme
Speed of Happiness - original
Bollywood Seven - original
Nightmare - original
Raising Up - original
Speed of Blue - original
Into the Depp - original
Chill - original
Hong Kong Western - original
Big Bounce - original
Alien - original
Haven - original
Gypsy Robot - original
Paranoid Android - Radiohead
Malaysian Food and Wine Festival
BHP
Shanghai World Expo Australian Pavilion
Australian Music Association
Hayman Is Resort
Qld Department of state development
Bigfish.tv
And Many More
Blackberry
Mirvac Qld Premiers Department
Qld Leaders
Brisbane Festival
Creative3
Woodford Festival
Australia Post
Invigorate
Laing O'Rourke
" Think ELO and Nigel Kennedy's exuberant lovechild on stage. Think cello player walking backwards on stilts. Think 17 young and mobile players enthusiastically performing everything from Bowie to Rachmaninoff and you have the string rock orchestra. "

Fairfax Digital Independent weekly
" They made it to the finals of Australia's Got Talent, but don't think them flash in the pan reality television wannabes. The heights of the youthful performers' enthusiasm are more than equally matched by the depth of talent in the ensemble – technical perfection seems to be the baseline requirement for membership. "

artsHub review by Nerida Dickinson – August 2012
" They bombard the senses, lure, tease and tug at baby boomers, gen Y and younger emotions with their revamps of popular anthems. The program, loosely built around life cycles from birth through to teenage years and beyond has purpose, Gotye's Somebody I Used to Know and Cat Steven's Father & Son are showstoppers. Proud and dedicated, this digitally flavoured ensemble's ownership of an invigorating, unique and highly accessible approach to music-making is infectious. "

Australian Stage review by Gillian Wills – October 2012
" Dynamic dance and movement, tight choreography that emphasised rather than distracted from the musical performance, and big bright smiles of highly motivated players shattering the audience's preconceptions of orchestral music. No sheet music, no sitting (apart from some dangling legs over the front of the stage, or perched atop a prop ladder), no static counting of bars between parts – any break in playing was marked by spirited dancing or acrobatics. "

artsHub review by Nerida Dickinson – August 2012
" For decades, influential musicians have espoused threadbare rhetoric about eroding barriers between the audience and staged performers, composers and instrumentalists, music and dance, classical and popular music, but I've never seen an example that blitzes quite so many borders, often guarded by strict passport controls, in one show… The energy, pizzazz, carefully brokered informality and dare-to-enjoy-yourself attitude pays off. "

Australian Stage review by Gillian Wills – October 2012
" There was quite a lot of 'Pow!', quite a lot of 'Wow!', and it was definitely 'Now'. "

Australian Stage On