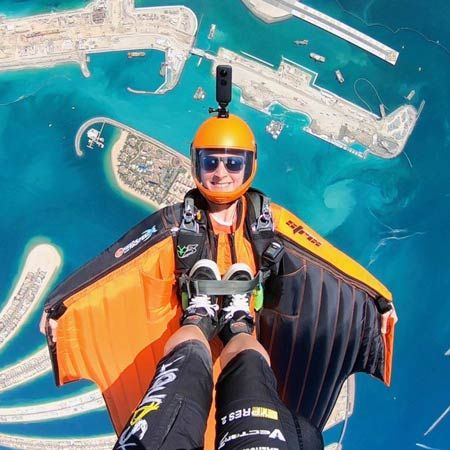 World Champion Wingsuit Flyers
These performers offer high-quality shows, stunts and acrobatic feats of bravery and skill as well as offering world-class wingsuit coaching
They hold several World Records and have won many championship titles, including 1st place at the 2019 Wingsuit Acrobatics World Cup!
With a shared experience level of over 7000 wingsuit jumps and more than 1000 hours of teaching, these are top-level divers
They can provide specially-developed LED wingsuits perfect for night flying and can jump holding flares that leave a trail of sparks in their wake!
These divers are true experts in the field of mid-air acrobatics, base jumping, fly-bys, paragliding, parachute stunts and skydiving
World Champion Wingsuit Flyers VIDEOS
World Champion Wingsuit Flyers PHOTOS
Demonstration Jumps
The sky is not the limit with these talented stunt flyers. Not only can they open events, but they can deliver the football to the start of the big game or deliver a bottle of wine to kickstart that gala or special occasion. Are you feeling brave? The group can arrange an actual tandem skydive into an event with a person from the company, who will arrive in wow-factor style. Alternatively, similar spectacular entries can be done with a 'stunt double' with the team performing a jump into an event and then landing close by, switching to one of the people organising the event.
The aerial stunt artists can also jump with various sized flags, either small scale (visible in freefall for video or photos) or large scale (up to 10m x 10m). These are visible under a parachute, all the way up to the landing.
Usually, jumps are organised from aeroplanes, helicopters or small ultralight aircraft. Helicopters have the added ability also to take off on-site. Any building over 100 meters is suitable for performing wingsuit flybys; any building over 50 meters can make a flyby under a parachute.
Jumps can also be performed from buildings. Structures need to be 80 meters or taller when buildings are over 300 meters tall, it's also possible to jump from them in a wingsuit.
These lower base jumps can be performed in front of an audience – it's also possible to rent a crane, to perform this type of jump at any location. 
If your event has water nearby, any of the above jumps can also be organised with an 'accidental' landing in the water for show.
During the day, jumps incorporate smoke trails, and night allows for fireworks and/or LED lighting in their suits.
Special Events and Seminars
The group can offer team-building seminars in Europe, the UK and the USA. Talks involve dealing with unexpected situations and training. If you require it,  the session can also include a flight in a wind tunnel, where participants try flying / indoor skydiving themselves.
These indoor skydive locations are available worldwide, so they can easily be organised relatively locally.
There is also have a VR experience as part of the seminar. This lets people experience the thrill of a wingsuit base jump firsthand, without the risk. It's also possible to custom record a VR show based on customer demands.
For clients in Europe, teams can enjoy a hot air balloon ride. Guests are provided with a dinner that is cooked in the balloon through the hot air of the balloon itself. To top the experience off,  one or more skydivers jumping from the balloon as part of the show.
Seminars can also be done virtually or pre-recorded. Furthermore, the team can provide full cinematic video/film recording for promotional and commercial use.
IDEA ARTICLES RELATED TO World Champion Wingsuit Flyers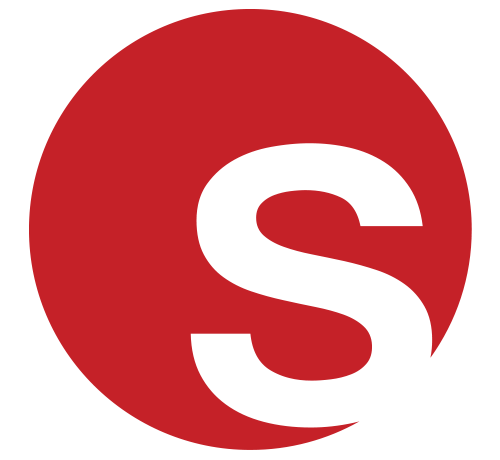 Epic Entertainment Ideas for Outdoor Events
Unforgettable Entertainment for Outdoor Events
Grace Henley
|
04/05/2021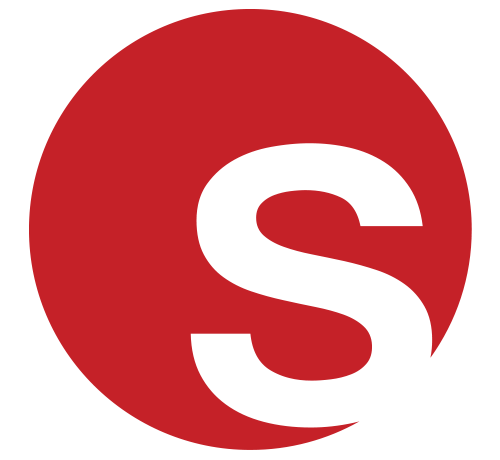 Branded Entertainment Vs Advertainment: How to Display Your Logo at Events with Entertainment
Branded Entertainment Vs Advertainment: How to Display Your Logo at Events with Entertainment
Juliana Rodriguez
|
14/02/2020