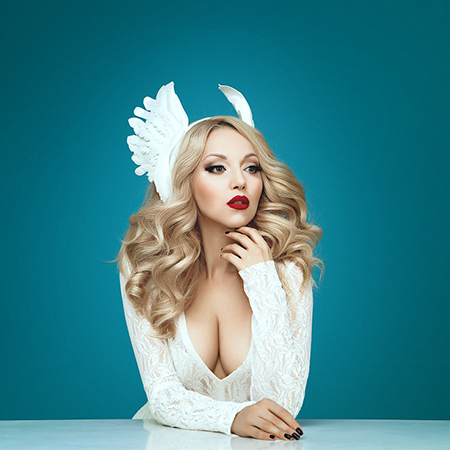 Opera Stage Show
Classical female singer is one of the finest vocalists performing in Ukraine
Opera stage show beautifully combines both classical and contemporary pop music
Accomplished opera singer who often performs at prestigious ceremonies across Europe
Perfect for ceremonial events, corporate functions and gala dinner parties
Based in Ukraine and available for hire worldwide
Our breathtaking Classical Crossover opera show is guaranteed to be the highlight of your event.
Our Live opera show combines stunning visuals, intricate costumes, beautiful orchestral music and the unique voice of our talented opera singer. This Classical crossover genre became a popular phenomenon with legendary performers such as Placido Domingo, Jose Carreras and Luciano Pavarotti. Our classical vocalist is now the only singer performing this genre in the Ukraine. 
Having travelled across Europe performing at prestigious ceremonies in Germany, Italy, Spain, Russia and Ukraine, our crossover opera singer has the experience and the knowledge that you want at your event. The show's true originality lies in the crossover of genres where the performance effortlessly shifts between the classical and the modern. This stage performance is technically impressive and appeals to a variety of different audiences whether they be corporate guests at a gala dinner or VIP guests at a fundraising event.  
Our opera singer's repertoire is based largely on classical compositions that are well known and loved. It is these unique compositions combined with fantastic costuming and gorgeous set pieces that sets our opera show apart from the rest. This exciting mix of beautiful visuals and strong classical music infused with a pop music vibe is incredibly entertaining.  
Our luxurious opera stage show would be a perfect addition to a ceremonial occasion or at a gala dinner event. This live stage show could also provide fantastic cultural entertainment at a festival or theatre. 
So if you want to find out more about this sensational opera act, contact our entertainment specialists today.