UNTERHALTUNG FÜR HALLOWEEN-EVENTS MIETEN
Buchen Sie gruseliges Entertainment für Ihre Halloween-Party
Von Grusel-Labyrinthen über Gruselkabinetts bis hin zum traditionellen Kürbisschnitzen - unser Angebot ist voll von spannender Unterhaltung unter dem Motto Halloween für Ihre Mottoparty oder Ihr Firmenevent. Wir bieten zahlreiche verschiedene Themen an, die zu Ihrer Veranstaltung und Ihrem Publikum passen. Egal, ob Sie auf der Suche nach traditionellen Halloween-Party-Entertainern, Walk-Acts zum Tag der Toten oder familienfreundlicher Kinderunterhaltung sind, wir haben das Richtige für Sie.

---
HALLOWEEN-UNTERHALTUNG FÜR VERANSTALTUNGEN BUCHEN
Süßes oder Saures! Die lang erwartete Jahreszeit, die zu gruseligen Überraschungen und schaurigen Kostümen einlädt. Jedes Jahr gibt es neue Trends und die Erwartungen sind hoch: Veranstaltungen zu Halloween müssen besser und ausgefallener als die letzten sein. 
Wählen Sie aus unserer riesigen Auswahl an Halloween-Darstellern, Freakshow-Charakteren, klassischen Zirkus- und verrückten Walkabout-Performern oder sprechen Sie uns an, wenn Sie ein speziell zugeschnittenes Programm wünschen. Unser hauseigenes Produktionsteam ist Experte für fesselnde und interaktive Themenunterhaltung und kann mit Ihnen zusammenarbeiten, um Halloween-Unterhaltung zu kreieren, die Ihre Gäste begeistern und erschrecken wird.
---
Frequently Asked Questions
Welche Unterhaltungsideen haben Sie für Halloween?
Halloween ist ein tolles Motto! Von klassischen Halloween-Figuren wie Hexen, Vampiren, Geistern und Kürbissen bis hin zu Gothic-Literatur, Halloween-Filmen und anderen Festen wie dem Tag der Toten gibt es unzählige Inspirationsquellen. Wie wäre es mit einer Freakshow, einem Zombie-Flashmob oder gruseligen Walkabout-Figuren? Für erwachsenen Glamour bietet sich eine schräge Zirkus-, Vampir-, Burlesque- oder Cabaret-Shows an. Und wenn Sie interaktive Unterhaltung suchen, empfehlen wir Ihnen eine Tarotkartenlegerin. Oder eine Geisterbahn mit Live-Schauspielern, die Ihnen einen Schrecken einjagen!
Welche Halloween-Charaktere haben Sie für mein Event?
Wir haben so viele! Viele werden Sie aus Filmen, Büchern und Legenden kennen, aber wir bieten auch neue und innovative Figuren an, die für Nervenkitzel sorgen. Graf Dracula, Frankenstein, böse Puppen, gruselige Clowns und Zombies gehören zu den klassischen Halloween-Figuren, aber wir haben auch skurrile Mumien, einen Thriller-Flashmob, bizarre Kreaturen und untote Nixen im Angebot. Haben Sie etwas Bestimmtes im Sinn? Unsere Kreativ- und Produktionsteams können es für Sie umsetzen.

Haben Sie Ideen für die Musik bei einer Halloween-Veranstaltung?
Wir können viele unserer Bands bitten, sich passend zu Ihrem Thema zu verkleiden, aber wir bieten auch von Halloween inspirierte Produktionen an, z. B. eine Schlagzeugshow mit lebenden Toten, ein Musical mit Monsterthemen, eine von Tim Burton inspirierte Rockband und vieles mehr.

Bieten Sie auch spektakuläre Halloween-Unterhaltung an?
Natürlich! Neben eigenständiger Unterhaltung wie Spukhäusern und Virtual-Reality-Erlebnissen können Sie Ihre Gäste auch durch die Kombination verschiedener Unterhaltungsformen in eine hypnotisierende Welt eintauchen lassen. Denken Sie an die verschiedenen Sinne und versuchen Sie, ein Unterhaltungsprogramm zusammenzustellen, das das Sehen, Hören, Riechen, Schmecken und Tasten mit einschließt. Live-Musik, Dekoration, Speisen und Getränke können zu bestimmten Themen gestaltet werden, während interaktive Walkabout-Figuren und fesselnde Unterhaltung wie ein Tarotkartenleser, ein Freakshow-Künstler oder ein Illusionist die Gäste begeistern werden!
Was für Halloween-Shows kann ich bei Ihnen mieten?
Wir bieten eine große Auswahl an Halloween-Shows aus den Bereichen Tanz, Musik, Zirkus, Theater, Cabaret und Magie. Von beängstigend und gruselig bis lustig und sympathisch finden Sie bei uns eine ganze Reihe von Halloween-Shows, die für unterschiedliche Zielgruppen geeignet sind.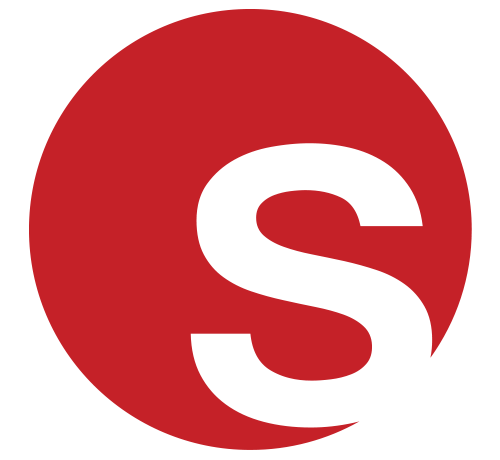 Featured Act
VORGELEGTER ACT: ALICE IM HORRORLAND
Nehmen Sie Ihre Gäste mit auf eine Reise in den Kaninchenbau, wo nichts ist, wie es scheint, und der Wahnsinn nur einen Wimpernschlag entfernt ist. Unsere unglaublichen "Alice im Horrorland"-Charaktere sind perfekt geeignet, um Ihre Gäste in Halloween-Stimmung zu versetzen. Sie kombinieren atemberaubende, maßgeschneiderte Kostüme mit furchteinflößender Gesichtsbemalung, die bei den Besuchern Angst und Schrecken hervorruft. 
Unser wundervoller verrückter Hutmacher, die furchterregende Herzkönigin und Alice geben einem der beliebtesten Werke von CS Lewis eine ungewöhnliche Wendung. Diese schaurigen Gestalten sind nicht nur optisch beeindruckend, sondern auch eine furchteinflößende Wahl für eine Mischung aus Unterhaltung und Fotomotiven. Wie wäre es mit einer eigenen Variante der Mad Hatter's Tea Party, bei der die Gäste ihr Gift selbst wählen können? Vielleicht mit Molekularcocktails, die in Rauch gehüllt sind!
Click here for profile
CASE STUDY:

DAS HORROR LABYRINTH

Unser Global Creative Producer Kim hatte das Vergnügen, Dubais allererstes Horror-Labyrinth zu produzieren. Ein unglaubliches, maßgefertigtes Unterhaltungspaket, das von einer Besetzung äußerst talentierter Schauspieler in Kostümen unterstützt wurde, die die kreativen Geschichten zum Leben erweckten, während die raffiniert gestalteten Requisiten dazu beitrugen, den Schauplatz in Szene zu setzen.

Die Gäste wurden ins Innere des Labyrinths gelockt und erlebten furchteinflößende Räume, die ihnen das Grauen direkt vor Augen führten. Kim war die ganze Zeit über zur Stelle, um allen mit Rat und Tat zur Seite zu stehen. Dieses schaurige, aber höchst unterhaltsame Erlebnis wird den Gästen für immer im Gedächtnis bleiben!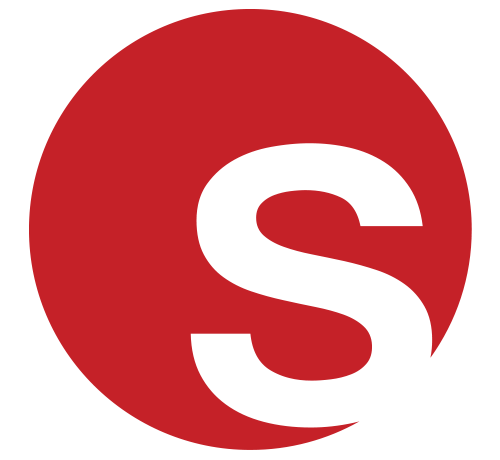 EVENT ENTERTAINMENT INSPIRATION
Currently Trending- Halloween Themed Acts IN Germany
Experten-Tipps zum Buchen von
Unsere Leiterin der Künstlerentwicklung Daniela gibt ihre besten Tipps
Halloween-Charaktere bieten hervorragende Fotomöglichkeiten
Halloween sorgt in den sozialen Medien immer für Aufregung und ist daher die perfekte Gelegenheit für Marken, ihre Bekanntheit zu steigern und neue Produkte auf subtile, aber effektive Weise zu bewerben. Mieten Sie eine unserer Halloween-Figuren, die auf Ihrer Halloween-Veranstaltung für Fotos mit den Gästen posiert. Sie können die Gäste sogar dazu auffordern, die Fotos in den sozialen Medien zu posten, Ihr Unternehmen zu markieren und einen von Ihnen gewählten Hashtag zu verwenden, um die Aufmerksamkeit zu erhöhen.
Eine weitere Idee: Nutzen Sie unsere Charaktere, um einen Halloween-Kostümwettbewerb zu veranstalten und Ihre Kollegen zu einem Wettstreit herauszufordern!
Ziehen Sie interaktive Unterhaltung für ein unvergessliches Event in Betracht
Neben den Halloween-Charakteren bieten wir auch interaktive Erlebnisse und themenbezogene Workshops an. Kürbisschnitz-Workshops waren in der Vergangenheit ein durchschlagender Erfolg bei den Veranstaltungen unserer Kunden. Werden Sie mit den Kindern kreativ und schnitzen Sie gruselige Symbole oder schauen Sie staunend zu, wie unsere Live-Food-Künstler vor Ihren Augen prominente Gesichter formen!
Es ist die perfekte familiengerechte Unterhaltung für Kinderpartys, Gemeindeveranstaltungen und Halloween-Festivals. Letztes Halloween wurde unsere fantastische Fruit Sculptor Artist UK dabei gefilmt, wie sie für einen nationalen Radiowettbewerb die Gesichter von Musikikonen auf Kürbisse schnitzte.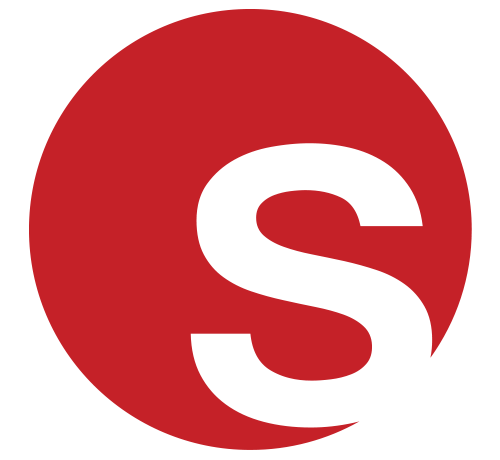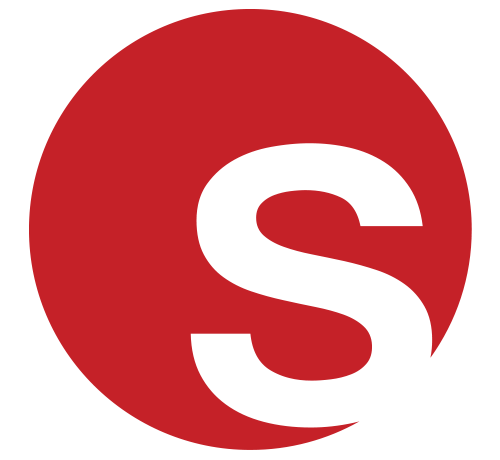 New and Exciting Halloween Themed Acts
Nehmen Sie an unserem virtuellen Kürbisschnitzkurs teil! Unser talentierter Kürbisschnitzer hat den gruseligen Zeitvertreib für die virtuelle Welt adaptiert, um entfernte Teams, Kunden oder sogar Familienangehörige online zu unterhalten. Unser Obstschnitzer kann so ziemlich alles schnitzen, von Firmenlogos bis zu Ikonen der Popkultur. Fordern Sie Ihre Online-Gäste auf, dem Beispiel unseres Künstlers zu folgen und Ihr Firmenlogo oder ihren Lieblingspromi zu formen.
Das Erlebnis kann live gestreamt oder aufgezeichnet werden, und in jedem Fall kann es individuell gestaltet werden. Das Endergebnis dieser Online-Aktivität ist ein Kürbis, auf den die Nachbarn neidisch sein werden! Unser virtueller Kürbisschnitzkurs ist eine unterhaltsame Aktivität und die perfekte Weise, um Halloween zu feiern.
Click here for act profile
Who are some famous Halloween Themed Acts?
The Sacred Riana

Eine indonesische Illusionistin mit einer bizarren und erschreckenden Art der Magie. Mit ihrer "Besessenes Kind"-Persönlichkeit hat Riana das internationale Publikum rund um den Globus mit Fernsehauftritten bei America's Got Talent erschüttert, nachdem sie auch Asia's Got Talent gewonnen hatte. Riana nutzt die Kraft der Telekinese und unheimliche Geister für ihre gruseligen Bühnenauftritte. Es ist erstaunlich, wie Riana ihr Publikum mit ihrer hypnotischen Bühnenpräsenz und Intensität in den Bann zieht, obwohl sie kaum spricht. Die preisgekrönte Künstlerin hat Referenzen, die jedes Publikum beeindrucken; allein ihre Online-Videos wurden über 75 Millionen Mal aufgerufen!