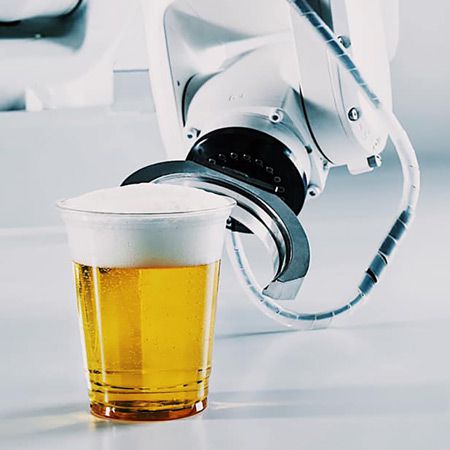 Robotic Bartender
Sophisticated robotic drinks servers set up in a waterproof counter and also equipped with LCD screens under one-way mirror glass
Event cocktail machines with over 150 bottles attached in the ceiling can serve up to 60 different spirits and also beer, soda or hot drinks
Available as a single robot for small venues or a large bar with two robot servers, these robots offer a futuristic event feel to get people talking
Our robotic drinks servers are ideal for corporate events, product and brand launches, VIP parties, trade shows, and private celebrations
With fully brandable robots and bar set-ups, these interactive robotic bartenders are available for events in Italy and all over the world
You can provide your event with a unique futuristic feel by booking these extraordinary robotic bartenders. Our cocktail-making robot is guaranteed to quickly catch the attention of every single event attendee. 
Create a sophisticated space at your event by setting up a counter with these robotic drinks servers on top. The complete installation also comes with LCD screens under one-way mirror glass that allows people to visualise real-time information on current orders, queue time and other stats. 
Hire one or two waterproof robotic arm bartenders and ensure guests at your event are served efficiently and quickly. They will be able to choose their favourite cocktail or drink from a tablet. With over 150 bottles attached to the ceiling, these event cocktail machines can serve up to 60 different spirits, beers, juice, and soda. One robot can serve up to 50 cocktails or hot drinks per hour. Two 'bots can serve 80 drinks per hour and offer an infinite number of drinks combinations.
Shaking and stirring each cocktail with great precision, these robotic arm bartenders never spill a single drop! Our event cocktail machines can also add garnish such as lemon or sugar for a super delicious drink, which is poured into a cup right before your eyes. 
Bars and robot arms can be customised with your branding, and the serving app can also include a personalised drinks menu
Ideal robotic drinks server for promotional and corporate events, product and brand launches, VIP parties, trade shows, private celebrations, and many more! Giving guests something exciting to talk about, these event cocktail machines will make any celebration one to be remembered.
At Scarlett Entertainment, we pride ourselves on offering high-end robotic entertainment for events in Italy and worldwide. 
Book this Robotic Bartender for your event today by getting in touch with us. Our dedicated team of Entertainment Experts will be delighted to answer all the questions you may have about this cocktail-making robot and guide you through the booking process.
IDEA ARTICLES RELATED TO Robotic Bartender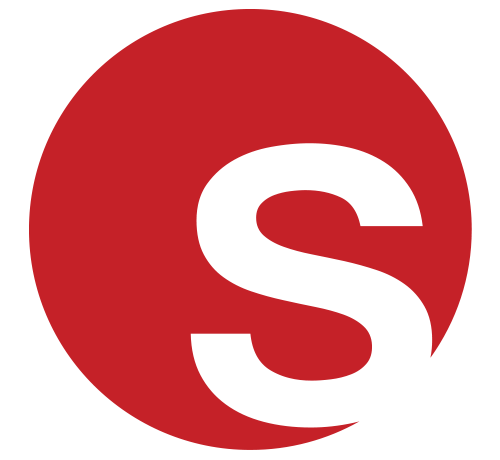 Creative Event Suppliers: Unique Food, Drink and Decor Ideas
Creative Event Suppliers: Unique Food, Drink and Decor Ideas
Juliana Rodriguez
|
28/05/2019