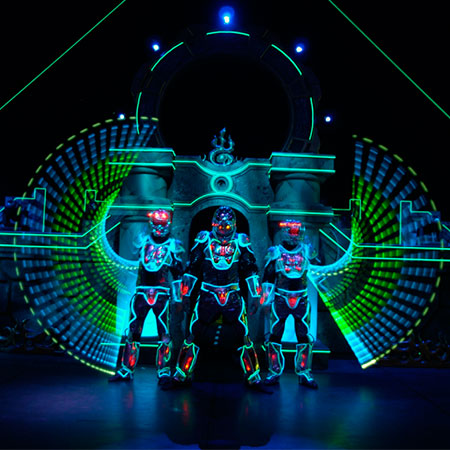 LED and Laser Show
Futuristic costumes, modern music, laser beams and pulsating LED objects
Integrated perfectly with a crescendo of powerful dance and acrobatics
LED prop equipment can be programmed to display corporate colours/logos
Previous clients - Coca Cola, Mercedes, NFL Superbowl, G-20 Summit, Sony
Based in Austria & available to perform at events worldwide
LED and Laser Show PHOTOS
Audiences are transported into a galaxy of futuristic costumes, modern music, laser beams, cyber-colours and pulsating sequenced LED objects. Light Vision is a dazzling hi-tech display of their choreographed colour DPSS laser show integrated perfectly with a crescendo of powerful dance and acrobatics. The resulting impact is a completely 'state of the art' performance highlight that incorporates many of the world's latest lighting technologies. Light Vision leads the way as the original show of the 21st century and the future of light-based performance art.
Spectra
Spectra is the first passionate LED pixel, light & laser performance ever created.
It incorporates elegant dance, classy mirrored costumes and custom-programmed LED props that create moving images. Live drummers with colour-changing LED drums, a choreographed laser show and captivating projections add that extra brilliant, full-show sensation.
Their LED prop equipment can be programmed to display corporate colours or logos and integrate branding into the show.
Geomatrix
Geomatrix is their groundbreaking brand new fusion of coloured lasers, futuristic LED objects, special light costumes, sequence programming and sensational multi-artistic dance performance. Powerful artistic motion with cyber 'geomatrix' objects delivers hi-tech visual imagery guaranteed to astonish your audience.
To book this visually stunning LED & Laser Show, contact us today and make an enquiry. 
Hilton Mauritius
Hewlett Packard
VW
Bank of Muscat Oman
Royal Albert Hall London
F1 Bahrain
BMW
Dubai Intern. Arabian Horse Championship
Silhouette Austria
Honda Riga
G-20 Summit St Petersberg 2013
IBM Las Vegas
Ford
Belfor Austria
NFL Superbowl Tampa Florida
NASA Congress Germany
Sony Ericsson/Burj al Arab
Kral TV Video Awards Istanbul
Asian Games Dubai
Cisco Dubai
Euro Launch Brussels
Dubai World Cup
Würth AG
Disney Vienna
Mercedes
Jeddah Festival Saudi Arabia
Roberto Cavalli Fashion Show Rome
Buena Vista Vienna
New Year's Eve Show Emirates Palace Abu Dhabi
Hahn & KolbGermany
Audi Dubai
PepsiCo New York
Bonnfinanz
Nokia
Coca Cola
Porsche
Red Bull Air Challenge Salzburg
Remax Toronto
Dubai Racing Club
Arabian Horse Show Ajman
Land Rover Frankfurt
IDEA ARTICLES RELATED TO LED and Laser Show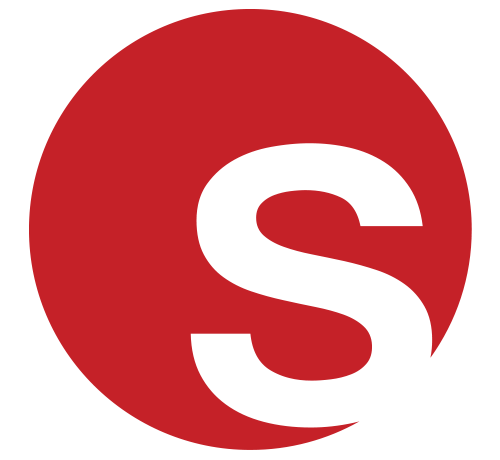 Branded Entertainment Vs Advertainment: How to Display Your Logo at Events with Entertainment
Branded Entertainment Vs Advertainment: How to Display Your Logo at Events with Entertainment
Juliana Rodriguez
|
14/02/2020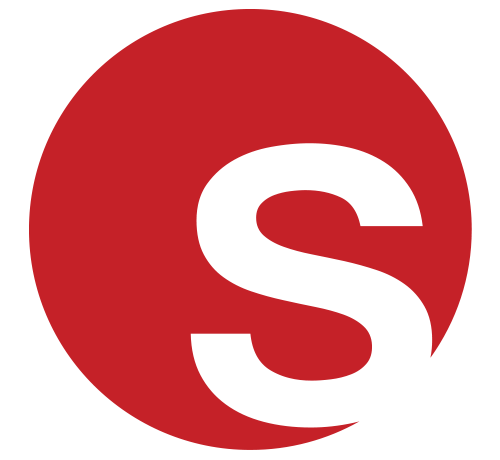 How Brands Use Technology To Increase Footfall and Brand Awareness at Events
How Brands Use Technology To Increase Footfall and Brand Awareness at Events
Grace Henley
|
07/03/2018