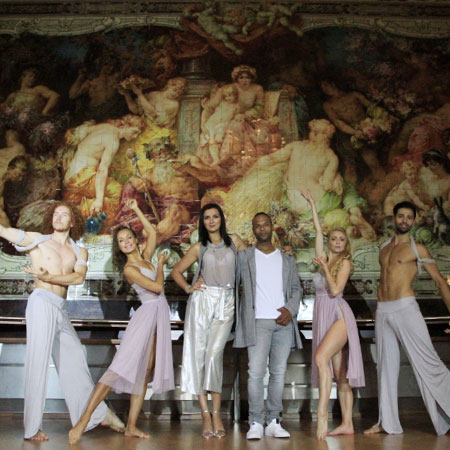 Pop Opera Show
Explosive musical fusion of two very different styles loved by audiences of all ages
Performed by a group of classical crossover artists including ballet dancers, one male singer and one female vocalist
Operatic pop performance takes audiences to a dreamlike world through music and dance
Ideal musical theatre production for galas, after dinner experiences, ceremonies, festivals, etc.
This Pop Opera Show is available for bookings in Germany and worldwide
If audiences at your upcoming event are fans of both opera and pop, then this musical theatre production is the perfect entertainment option for them all. This Pop Opera Show is an ode to two different but equally popular styles, a musical fusion that never fails to impress.
This sensational operatic pop performance brings together the best of both styles. Performed by a group of talented classical crossover artists, this musical theatre production combines singing and dancing. An electrifying classical pop show, audiences will enjoy breathtaking choreographies gracefully executed by our ballet dancers and will be delighted by the captivating voices of our male and female vocalists.
The fusion of our singers' voices and the beautiful dance routines performed by our dancers creates magic on stage. Our performers transport audiences to a dreamlike world through music and dance, inviting them to discover the unique sounds and movements that are born when opera and pop are merged together.
A spectacle for people of all ages, this musical theatre production is the perfect way to introduce young audiences to opera and surprise opera lovers with show a modern twist.
Suitable for a variety of occasions, this classical pop show is ideal for galas, ceremonies, after dinner experiences, festivals, and many more! Our classical crossover artists feel comfortable performing for both small and large audiences. They can adapt this operatic pop performance to different stages, spaces or types of events.
Scarlett Entertainment offers a broad range of musical theatre productions and classical crossover artists for events in Germany and all over the world.
If you're interested in booking this fantastic Pop Opera Show, contact us today and ask to speak to one of our Entertainment Coordinators. They will be more than happy to provide further details on our classical crossover artists and assist you in the booking process.