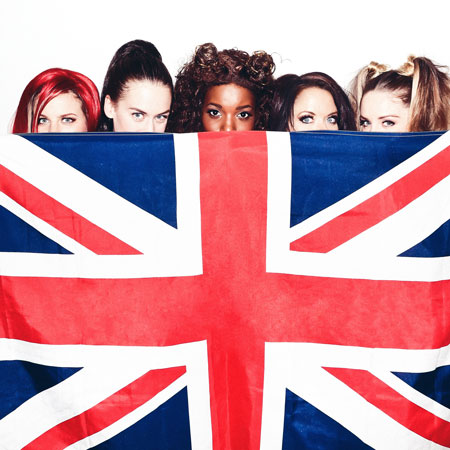 Spice Girls Tribute Band
Canada's premier Spice Girls tribute band!
Five spicy ladies and a six-piece band deliver epic waves of 90s nostalgia
All your favourite Spice Girls songs performed note-for-note
Expect huge personalities, costumes, dance moves and GIRL POWER
From back-up dancers to gospel choirs, each show offers a surprise twist
Spice Girls Tribute Band PHOTOS
Canada's Premier Spice Girls Tribute Band took Toronto by surprise when they emerged last winter, selling out their first two shows at The El Mocambo.  Die-hard Spice Girls fans lined up for hours, bubbling with excitement and eager to sing and dance to their favourite songs. When the music started, the crowd went wild. "People were literally climbing the stage", laughs Anika Johnson, who plays Sporty Spice, "they thought we were the real thing!". The girls sold out a second show a few months later at Lee's Palace and dazzled audiences at NXNE and Pride this summer.
The band is made up of some of Toronto's most passionate performers and musicians, brought together by a mutual love for the greatest girl band of all time: The Spice Girls. The tribute band has ventured across the continent, dazzling audiences at clubs, festivals, concert halls and theatres everywhere. 
Fans and critics agree that this Spice Girls Tribute Band brings you as close as you can possibly get to the real thing and always leaves you wanting more. With costumes, accents, 90s makeup, a six piece band and the platform shoes to match this tribute act has gained a steller reputation for always throwing the best party in town! 
To book this fun and vibrant act contact our Entertainment Specialists.
2 Become 1
2 Much
Do It If You Can' Dance Move Over Goodbye
Holler
Love Thing
Mama
Naked
Never Give Up On The Good Times
Saturday Night Divas
Say You'll Be There
Spice Up Your Life
Stop Who Do You Think You Are?
Wannabe
Spice Girls
All Saints - Never Ever
Britney Spears - Hit Me Baby One More Time
Geri Halliwel - It's Raining Men
Gwen Stefani - Holla Back Girl
Janet Jackson - Together Again
Lauren Hill - That Thing
Love Inc - Broken Bones
Mel C and Brian Adams - Baby When You're Gone
No Doubt - I'm Just A Girl
Stars on 54 - If You Could Read My Mind
Other
" The girls have definitely done their homework. From Scary Spice's signature leopard cloak to Ginger's Union Jack dress, the outfits are almost bang on...this performance was probably the most entertaining show I saw all week. "

Laurie, Lithium Magazine (NXNE coverage)
" These girls follow all the dances and moves of the Spice Girls to a tee. They share all the right lines and even take on the personalities and vibe of each girl. Since they're all professional singers, they actually even sing better than the original line-up. "

GP, Summer Bucket List
" Fifteen years after they swept the world in a swell of preteen female hysteria, The Spice Girls are back, sort of. "

Chantaie Allick, Toronto Star