DIGITALE MAGIER UND TECHNOLOGISCHE MAGIE BUCHEN
Verblüffe dein Publikum mit verblüffender Magie, um das Eis zu brechen und neugierige Gemüter zu faszinieren
Unglaubliche Magie, die das Beste aus der modernen Welt herausholt, indem sie die neueste Technologie nutzt, um dynamische Tricks zu entwickeln. Technisch versierte Zauberkünstler greifen auf bewährte Traditionen zurück, fügen aber eine moderne Note hinzu, um ein breites Publikum anzusprechen.

---
BUCHUNG VON DIGITALEN ZAUBERERN
Live-Magie hat zu Unrecht den Ruf, ein wenig klischeehaft zu sein. Zum Glück gehen Magier mit der Zeit und halten sich an die neuesten Trends, und hier kommt die digitale Magie ins Spiel. 
Digitale Magier haben die Live-Magie revolutioniert, indem sie traditionelle Tricks und Taschenspielertricks durch Hologramme, Virtual-Reality-Illusionen, elektronische Geräte, Riesenbildschirme und vieles mehr ergänzt haben! Auf Hochzeiten und Sektempfängen können sich unsere Magier unter die Gäste mischen und sie mit ihrem Charme und ihrer Ausstrahlung unterhalten. 
Viele unserer wunderbaren Magier sind erfahren darin, ein großes Publikum mit spektakulären Bühnenshows und dramatischen Markeninszenierungen zu unterhalten. Es gibt nichts Schöneres als den überraschten Gesichtsausdruck der Gäste, wenn unsere digitalen Zauberer ihre Magie wirken lassen!
---
Frequently Asked Questions
Was ist ein digitaler Zauberer?
Ein digitaler Zauberer ist ein Magier, der Zaubertricks mit neueren Technologien wie iPads, Tablets, Handys, Projektoren und allem was digital ist, vorführt! Digital-Magier können Gegenstände mit Hilfe von Tablets erscheinen und verschwinden lassen, sie können Handys hacken, Kartentricks auf großen Bildschirmen vorführen und fantastisches Material für PR-Stunts, Werbe- und Marketingkampagnen erstellen und so die Magie ins das 21. Jahrhundert bringen.
Was ist der Unterschied zwischen einem digitalen Magier und einem klassischen Magier?
Der Unterschied besteht darin, dass digitale Magier Gegenstände aus der realen Welt in die digitale Welt übertragen und umgekehrt. Dies ist äußerst beeindruckend und für das bloße Auge genauso verblüffend wie ein klassischer Zauberer, der einen Kartentrick vorführt.
Digitale Zauberkünstler können klassische Zaubertricks wie Kartentricks vorführen, aber anstatt ihr Publikum um sich herum zu versammeln und zuzuschauen, können sie ihren Trick durch den Einsatz von Videomapping, Projektion und Hologrammen in einem viel größeren Maßstab vorführen.
Für welche Art von Veranstaltungen sind digitale Zauberer geeignet?
Digitale Zauberer eignen sich für jeden Anlass, egal ob es sich um eine Hochzeit, eine Firmenveranstaltung, eine private Party oder irgendetwas dazwischen handelt! 
Insbesondere für Technologieunternehmen, Firmenveranstaltungen und Marken- oder Produktvorstellungen eignen sich digitale Magier hervorragend, da ihre Nummern auf dem neuesten Stand der Technik sind. Das professionell gefilmte Material kann immer wieder als PR-Gag, Marketing- oder Werbekampagne verwendet und in den sozialen Medien verbreitet werden. 
Darüber hinaus können digitale Magier ihre Tricks und Shows mit Markenzeichen, Logos und Produkten versehen, was sich hervorragend für Marken- und Produktneuheiten eignet.
Was machen digitale Zauberkünstler?
Jeder Auftritt ist anders, und ein Magier verrät nie seine Geheimnisse! In der Regel lassen digitale Magier jedoch Gegenstände in der digitalen Welt erscheinen und verschwinden, sei es durch ein iPad, ein Tablet oder ein Videomapping-Display. Sie können mit ihren Tablets Kartentricks vorführen, Handys hacken und wahrlich erstaunliche Vorführungen kreieren, die das Publikum in Erstaunen versetzen und es mit der Frage zurücklassen: Wie haben sie das gemacht?

Wie lange dauern die Auftritte der digitalen Magier?
Zauberer treten in der Regel zwei bis drei Stunden lang auf, was in der Regel einen Sektempfang und eine anschließende Mahlzeit abdeckt, oder sie wandern auf Ihrer Veranstaltung umher und mischen sich unter Ihre Gäste. Bei Bühnenshows treten Zauberer im Durchschnitt zwischen 30 und 60 Minuten auf.
Können Digitalmagier ihren Auftritt für meine Veranstaltung anpassen?
Aber sicher! Unsere Digitalmagier lieben es, mehr über Sie, Ihr Unternehmen und Ihre Veranstaltung zu erfahren und werden sich bemühen, ihre Tricks so zu gestalten, dass sie Informationen über Ihr Unternehmen enthalten, sei es die Anzahl der Mitarbeiter Ihrer Firma oder die Anzahl der Kunden, mit denen Sie zusammengearbeitet haben - Sie können sich darauf verlassen, dass Ihr Event-Entertainment perfekt auf Ihre Veranstaltung zugeschnitten ist.

Nutzen digitale Magier soziale Medien?
Ja! Die meisten digitalen Zauberkünstler nutzen die sozialen Medien als Hilfsmittel für ihre Tricks, sei es, um ihre Zauberkunststücke zu enthüllen oder um während ihres Auftritts live zu twittern, um das Online-Engagement zu fördern. Dies ist äußerst effektiv, wenn Sie versuchen, Ihre Marke bekannt zu machen, da sie ihre Tweets und ihre Darbietung auf Ihre Veranstaltung abstimmen und einen individuellen Hashtag erstellen können, um Ihre Veranstaltung und Ihre Marke zu bewerben.

Werden digitale Magier mein Telefon durchsuchen, wenn ich mich freiwillig melde?
Nein, was die digitalen Zauberer so unterhaltsam macht, ist, dass sie andeuten, dass sie alle Ihre Fotos und persönlichen Daten auf dem großen Bildschirm anzeigen werden, aber die meisten drohen dies nur als Gag in ihrer Show an.  Was der Digitalmagier mit Ihrem Handy machen wird, weiß man nie so genau, aber wir können Ihnen versichern, dass es Sie umhauen wird, egal wie der Trick aussieht!

Was verwenden digitale Magier?
iPads

Tablets

Handy

Video Mapping

Projektionen

Hologramme

Browser

Computer

Apple Watches

Social Media
Warum sollte ich einen digitalen Zauberer für meine Veranstaltung engagieren?
Digitale Magier sind ein lustiger, innovativer und verblüffender Act! Mit ihren revolutionären Zaubertricks bringen sie garantiert jede Veranstaltung ins 21. Jahrhundert und sind großartige Entertainer für jeden Anlass oder jede Veranstaltung, bei der aktuelle und futuristische Unterhaltung gefragt ist. Eine fantastische Form der Unterhaltung, die garantiert ein Publikum aller Altersgruppen begeistert und sowohl online als auch offline für Gesprächsstoff sorgt. 
Wenn Sie eine revolutionäre Darbietung wünschen, die Ihr Publikum verblüfft und ein größeres Engagement online und bei Ihren Gästen hervorruft, dann sind die digitalen Magier die perfekte Wahl für Sie.
Welche Logistik benötigen Digitalmagier?
Jeder Zauberer ist anders, daher hat jeder Auftritt und jede Show andere Anforderungen. Einige Zauberer benötigen eine Bühne mit Stufen zum Publikum, damit nichts zu sehen ist. Andere Zauberer hingegen, die eine digitale Nummer anbieten und umherzieht, benötigen keine Bühne und keinen Abstand zwischen sich und dem Publikum.
Was die Projektion angeht, so benötigen digitale Zauberer eine Leinwand/Fläche/Gebäude, auf die sie ihre Bilder projizieren können - zusammen mit einem Projektor. Für größere Produktionen benötigen Digitalzauberer Assistenten und ein Team, um sicherzustellen, dass alles reibungslos abläuft.
Wenn Sie einen Zauberer buchen, der einen Projektor oder eine Leinwand benutzt, müssen Sie sicherstellen, dass es keine Lichter gibt, die die Leinwand blenden und die Projektion ruinieren.
Bei der Verwendung von technischen Geräten wie Tablets und iPads müssen Digitalmagier sicherstellen, dass ihre Geräte immer voll aufgeladen sind - sie benötigen höchstwahrscheinlich Wi-Fi, um einige ihrer Tricks ausführen zu können.
Um herauszufinden, welche Logistik Ihr digitaler Zauberer benötigt, wenden Sie sich bitte an unsere Unterhaltungsspezialisten, damit wir die richtige Lösung für Ihre Veranstaltung anbieten können.
Wie groß muss der Auftrittsbereich für einen digitalen Magier sein?
Der Auftrittsbereich hängt von der Größe des Acts ab, den Sie für Ihre Veranstaltung buchen. Wenn Sie einen Zauberer buchen, ist es immer wichtig, dass Sie einen Bühnenbereich haben, von dem aus jeder im Publikum die Darbietung gut sehen kann, sonst geht die Magie verloren.
Wenn Sie keinen Bereich für die Bühne haben, können Sie einen digitalen Zauberer buchen, der auf Ihrer Veranstaltung umherwandert und mit allen Gästen interagiert, Tische besucht, sich unter die Gäste mischt und sie auf eine intimere und persönlichere Weise verblüfft.
Können digitale Zauberer auf meiner Veranstaltung auch einfach umherstreifen?
Auf jeden Fall! Digitale Zauberer sind hervorragend geeignet, um mit Ihrem Publikum zu interagieren und das Eis zu brechen. Sie sind leicht zu buchen, stellen nur geringe Anforderungen und sind ein garantierter Hit bei Publikum jeglichen Alters.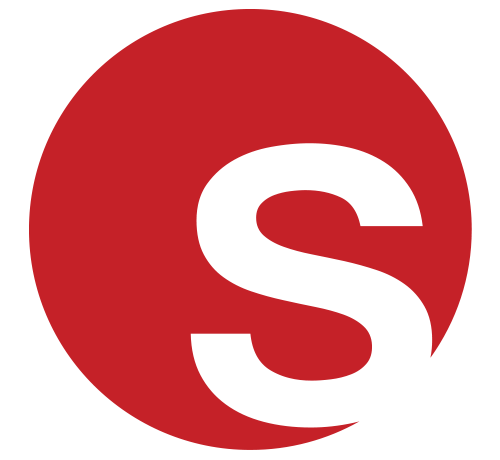 Featured Act
VORGESTELLTER DIGITALER MAGIER
Christoph Wilke ist einer, den man beobachten sollte! Christoph ist ein aufstrebender Digital-Magier und gehört zu einer neuen Generation von Künstlern. Von dem legendären iPad-Magier Simon Pierro persönlich unterrichtet, zeigt Christoph verblüffende digitale Magie, die das internationale Publikum garantiert fasziniert.
Christoph hat bereits hochkarätige Firmenkunden, Prominente und das Publikum in der deutschen Talentshow "It's Showtime! Das Battle der Besten" begeistert. Buchen Sie Christoph für coole und top aktuelle digitale Zaubershows und unvergessliche Momente!
Click here for profile
CASE STUDY:

Simon Pierro in Kuwait

Unser unglaublicher iPad-Magier, Simon Pierro, lieferte in Kuwait atemberaubende digitale Zaubershows, um das Ende der Kampagne "La t7aty" der Warba Bank zu feiern. Simon führte den ganzen Tag über drei atemberaubend gute Shows auf, begleitet von verschiedenen interaktiven Aktivitäten und Wettbewerben, bei denen zwölf Kunden jeweils einen brandneuen Mini Cooper gewannen! 

Die Show von Simon Pierro war zufällig die erste ihrer Art in Kuwait! Das Publikum war begeistert von Simons genialer digitaler Zaubershow und davon, wie er die Grenzen zwischen Fiktion und Realität verschmelzen ließ.  Simon schuf ein wirklich unvergessliches Erlebnis, das die Gäste nie vergessen und für immer mit der Bank in Verbindung setzen werden.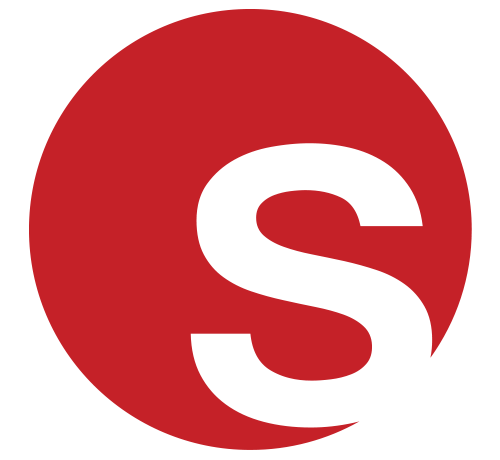 Currently Trending- Digital Magicians IN Germany
Experten-Tipps zum Buchen von digitalen Magiern
Unsere Leiterin der Künstlerentwicklung Daniela gibt ihre besten Tipps
Das perfekte Statement für Ihre Veranstaltung
Die Verpflichtung eines digitalen Zauberkünstlers ist eine ideale Möglichkeit, auf Ihrer Veranstaltung ein Statement zu setzen. Einige unserer digitalen Magier, die die neueste Technologie einsetzen und die Grenzen zur traditionellen Magie verwischen, wurden bereits von BP, dem Royal Opera House of Oman und anderen Unternehmen eingesetzt, um Werbematerial zu integrieren und Markengeschichten auf besondere Weise zu erzählen.
Nicht an die Bühne gebunden
Digitale Magier sind nicht nur der Star der Show, sondern können oft auch eine Reihe von Roaming Sets ein zu bauen, die sie perfekt Mix-and-Mingle Entertainment machen. Es ist sehr empfehlenswert, ein interaktives Element in Ihre Veranstaltung einzubauen. Die Gäste lieben es und sind immer wieder beeindruckt, wenn die digitalen Magier Tricks auf den Geräten der Gäste vorführen!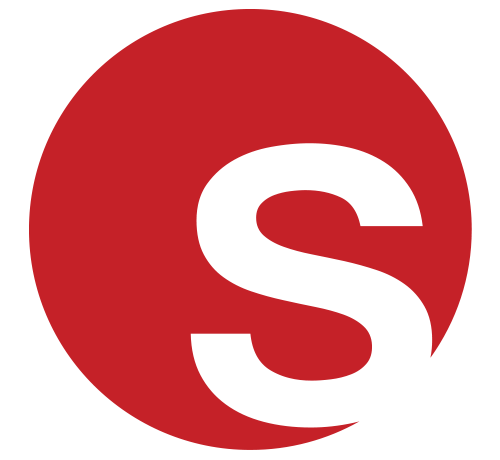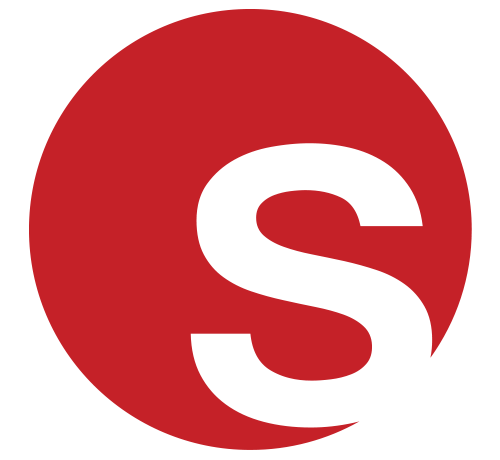 New and Exciting Digital Magicians
Die weltweit erste weibliche iPad-Magierin! Olivia Valerie ist eine Vorreiterin, die als Teil einer neuen Generation dynamischer digitaler Magier in einem typisch männlich dominierten Bereich den Weg weist.
Nachdem sie die einzigartigen Techniken des berühmten iPad-Magiers Simon Pierro gemeistert hat, verblüfft Olivia nun führende internationale Marken mit ihren verblüffenden digitalen Zaubershows.
Olivia ist die perfekte Wahl für große Firmenveranstaltungen, Preisverleihungen, Damenmode Marken und Brand Launches im Technologiebereich. Hinterlassen Sie einen bleibenden Eindruck und unterhalten Sie ein modernes Publikum mit unserer fantastischen iPad-Magierin.
Click here for act profile
Who are some famous Digital Magicians?
Simon Pierro

Der Pionier der digitalen Magie, Simon Pierro, ist einer der meistgesehenen Magier auf YouTube! Mit seinen Videos, die regelmäßig über 10 Millionen Aufrufe erreichen, ist er als " The iPad Magician" bekannt geworden und hat in Werbekampagnen auf der ganzen Welt für Marken wie Apple und Lego mitgewirkt. Sein Auftritt in der Ellen DeGeneres Show wurde über 20 Millionen Mal gestreamt und ist damit der meistgeklickte Magier, der je in der Show aufgetreten ist!