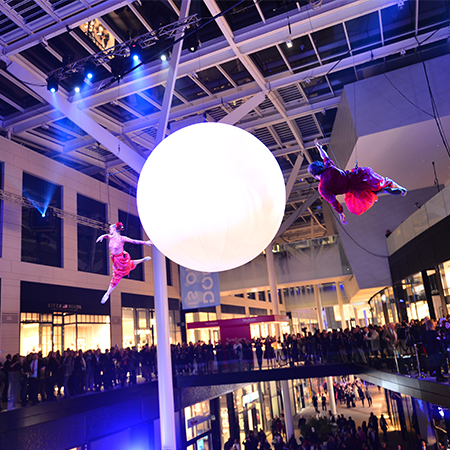 Aerial Sphere Show
A customised aerial dance performance involving skilled aerial artists performing around a luminous sphere
One or two versatile aerial dancers can adapt their choreographies, costumes and music to suit your event's requirements
Accessories such as umbrellas or bicycles can be incorporated in the show for greater impact
Ideal for open-air events, festivals or street theatre, this stunning acrobatic act can be performed outdoors and indoors
Book this eye-catching Aerial Sphere Show for events in France and worldwide
Aerial Sphere Show PHOTOS
This Aerial Sphere Show is guaranteed to be the highlight of your event as they provide a stunning acrobatic act that is sure to leave guests at your event with lasting memories. Combining amazing and emotive choreographies with impressive acrobatic and artistic talents, these skilled aerial artists will take your event to new heights with this aerial dance performance
Performing around a luminous sphere, one or two aerial dancers will carry out a spellbinding visual show that will make of your event an unforgettable success. One or two skilled aerial artists will captivate audiences with their graceful flowing performance full of complex movements and emotion.
This stunning acrobatic dance is ideal for open-air events such as product launches, exhibitions or street theatres, although it can also be performed indoors in large venues such as shopping malls. Whatever the occasion, our versatile aerial dancers will create a customised show that suits your requirements.
Our Aerial Sphere Show can be booked as the main entertainment option for your celebration or it can also be booked to be included as part of another show. Looking to include an aerial act on your Peter Pan theatre play or your E.T. music show? These versatile aerial dancers can make it happen for you!
Choreographies, costumes and music can be adapted to bring your ideas or messages into reality. Accessories such as umbrellas and bicycles can be incorporated in this aerial dance performance for greater impact. Our versatile aerial dancers has plenty of experience adapting this Aerial Sphere Show to different types situations, so they're sure to create the perfect dream-like atmosphere your event needs.
Our skilled aerial artists have impressed audiences at performances in shopping malls, theaters and product launches all around the globe. They have performed this aerial dance performance for renowned brands such as Volkswagen and for many festivals and street theatres in countries like Spain, France and Germany.
Make sure you don't miss the opportunity to dazzle guests and audiences at your upcoming big event with their stunning acrobatic act. Scarlett Entertainment offers you a huge range of aerial acts to entertain and enthrall guests at your event.
Contact our team of entertainment specialists today and request further details on our phenomenal Aerial Sphere Show.
IDEA ARTICLES RELATED TO Aerial Sphere Show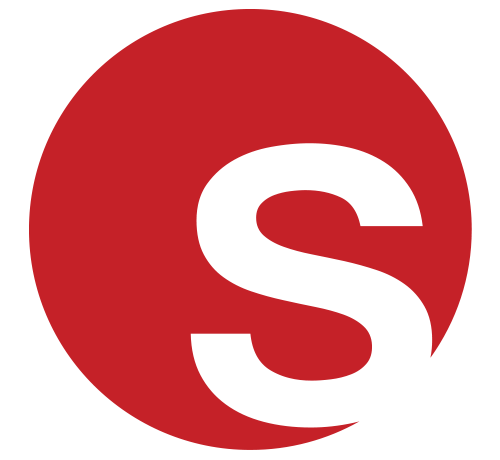 Epic Entertainment Ideas for Outdoor Events
Unforgettable Entertainment for Outdoor Events
Grace Henley
|
04/05/2021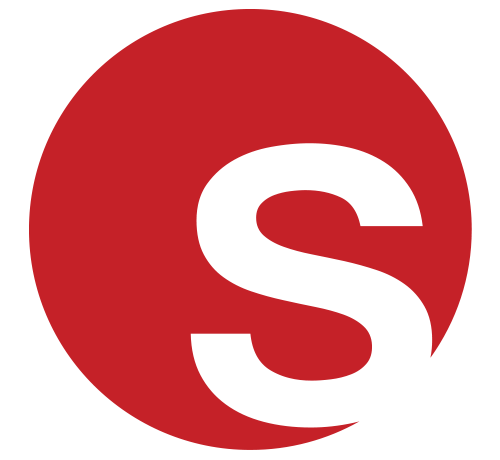 The Greatest Show On Earth 250 Years Of The Circus
The Greatest Show On Earth 250 Years Of The Circus
Grace Henley
|
23/04/2018