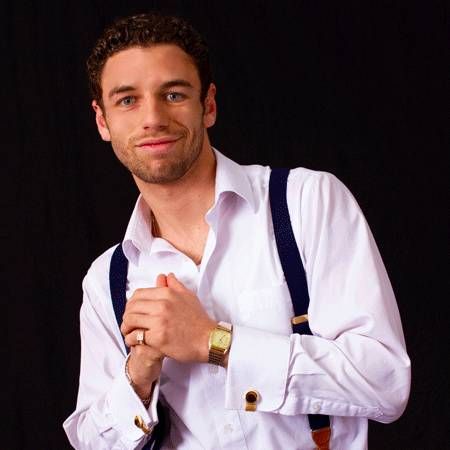 Comedy Hypnotist Ohio
A hilarious Comedy Hypnotist who will have your guests laughing from start to finish
Highly interactive hypnosis show that gets guests up on stage and involved in the action
A stage show that gives guests the opportunity to experience what it is like to be hypnotised
Perfect for corporate events, gala dinners, conferences, ice breakers, private parties and more
Based in Ohio USA and available for worldwide bookings
A Comedy Hypnotist who boasts a fun filled stage show that will have you and your guests up on stage acting out hilarious gestures and motifs without you even knowing. Become part of the action as our Ohio hypnotist gets inside your head and leaves everyone in the room hysterically laughing. 
With tricks that will have people forgetting their own name and claiming that their belly button has been stolen, this hilarious comedy hypnosis show is a force to be reckoned with and guaranteed to break the ice amongst delegates and strangers, pulling everyone closer together and giving you a reason to smile more and laugh harder. 
A stage show that features 15-20 chairs up on stage our Comedy Hypnotist invites guests up on stage with him and within a few moments your friends, delegates and perfect strangers are pushed into a hypnotic trance allowing the fun to really begin. 
Making your guests the stars of the show our Ohio hypnotist ensures that every stage show is different and highly entertaining, relying strongly on audience participation and volunteers.
Perfect for corporate events, private parties, gala dinners, grand openings, ice breakers and more this Comedy Hypnotist boasts an unforgettable experience that will stay with you and your guests forever. 
Boasting event entertainment with a difference, you and your guests become very much apart of this hilarious stage show and become the event entertainment for the evening without even knowing it. Our Ohio hypnotist is also available as a magician making for the perfect well rounded event entertainment option for all events.
With the ability to adapt his stage show to complement every event our highly trained Ohio hypnotist is a pleasure to work with and is guaranteed to impress even the most sceptical of audience members. 
An Ohio hypnotist that has perfected his stage show guarantees light hearted and fun event entertainment that is suitable for a wide range of audiences.  
The perfect hypnosis show for any event looking for a stage show with a difference, our Comedy Hypnotist provides an immersive experience that brings people closer together and provides shared experiences that are hilariously funny and great for breaking the ice. 
To book our Comedy Hypnotist or for more information on event entertainment and booking a hypnosis show, contact our Entertainment Specialists today.