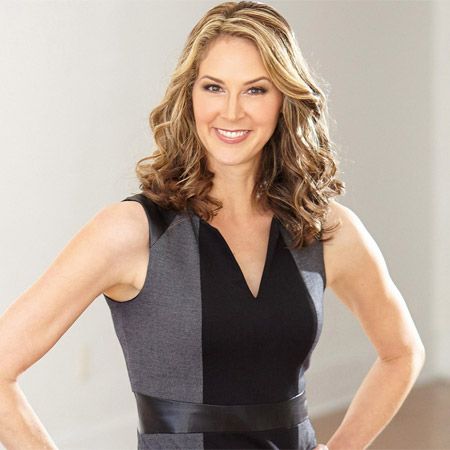 Emcee Amy
Emcee and event host with over 15 years' of experience hosting live events and presenting on national television
Amy is a charismatic event emcee and trade show presenter, able to master scripts and improvise when needed
Amy is renowned for her natural ability to engage and stimulate audiences across industries, with her charming personality and broad knowledge
Previous clients include Elektra, Core Brands, The Ad Group, Sony, Intel, Dolby, Honeywell and many more
Available to book as a host, speaker or presenter for live events worldwide, TV shows and also live-streamed virtual events
Our highly talented female emcee, trade show presenter, on-camera host and event host based in Chicago is renowned for her consistent enthusiasm and professionalism, her authenticity and her natural ability to engage and stimulate her audiences.
With over 15 years of experience presenting and hosting and a B.S. in Biopsychology with Honours from the University of Michigan, our event emcee has a flair for making highly complex technical and medical information accessible to a wider audience. A natural event speaker and event host, she is able to master scripts in any kind of industry and is experienced at working with teleprompters and ear prompters.
A charismatic event emcee and trade show presenter, Amy has a passion for connecting with and empowering others through communication and is a natural when it comes to making an emotional connection with her audience.
Amy is also experienced in corporate communications as a producer, director, and scriptwriter, a model, actor and voice over artist. Talk to one of our entertainment specialists to find out more.
Sony
Ford
Sears
Hewlett-Packard
Whirlpool Corporation
Samsung Techwin
SevOne
Toshiba Medical
Clear-Com
Horizon
Da-lite
SNK America
Sciencelogic
Dolby
Phillips
Siemens
Toyota
Panasonic
Intel
" Amy is amazing to work with, having worked with her for several years presenting highly technical medical equipment and software at multiple trade shows. She is a true professional. She adjusted easily to our last minute changes and provided excellent suggestions to make our presentations more impactful. I would highly recommend Amy. She is a pleasure to work with. "

Tom Chadwick, Sr. Business Marketing Manage, Elekta
" It's easy to be skeptical or reluctant when it comes to hiring a professional speaker; especially when the subject matter is so technical. Amy has dashed those fears and has consistently helped us deliver our message with both ease and eloquence. Beyond exceeding our expectations with her professionalism, Amy is a wonderful person and it has been a joy to work with her. I highly recommend her and her work. "

Steve Mahoney, Product Line Manager, SevOne
" Amy had an unexplainable way of bringing our material to life. Not only does she have a fantastic attitude and personality but she is a true crowd pleaser. Several times a day our own employees asked me if we hired someone new because she was that believable. If you didn't know first hand she was a professional speaker you would think she is visiting our customers and talking about our technology on a daily basis. "

Renee Etiopio, Corporate Marketing Manage, INX