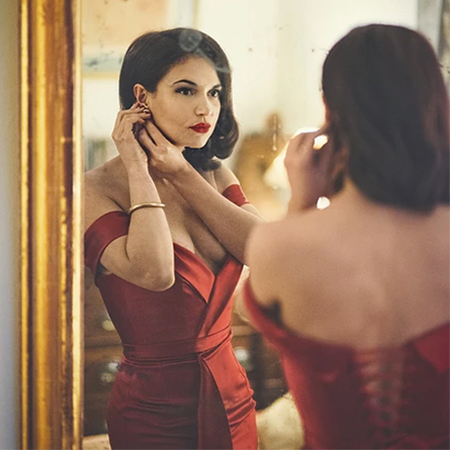 French Event Host
Spontaneous, eloquent and friendly event emcee with experience as a TV host
This multilingual event presenter can speak French, English and Spanish
Quickly connects with guests of different nationalities and keep them engaged and entertained
Hosted an event at the French American Chamber of Commerce in Houston (USA)
This French Event Host is based in Paris and available for bookings worldwide
Ensure your event runs smoothly by booking this French Event Host, an experienced female MC who will guarantee everything goes as planned and your guests have a good time.
Friendly, charming and spontaneous, this live event presenter knows how to keep audiences engaged and entertained. Backed by years of experience as a TV host, this experienced female MC has participated in various TV programmes and hosted numerous cultural and promotional events.
This multilingual event presenter is fluent in French, English and Spanish and can easily switch between the three. Her knowledge of languages besides her amazing public speaking skills allow her to quickly connect with audiences and communicate easily with people of different nationalities.
Always appropriately dressed for the occasion, our emcee can be suitable for a wide range of events. From galas and product launches to award/opening ceremonies, this versatile presenter can adapt her speech to different situations. She delighted guests at the French American Chamber of Commerce in Houston (USA) and has organised and hosted several shows and France, Switzerland and Spain.
Well organised and attentive to detail, our multilingual event presenter will ensure everybody feels welcome and comfortable and your event or brand's message is successfully transmitted. An eloquent speaker, she is an expert in dealing with the unexpected and improvising in a natural way.
Top Tip:
Our experienced female MC can also be booked as a Cabaret Compere. You can see pictures and find out more about this by visiting her page.
At Scarlett Entertainment we pride ourselves on providing Hosts and Presenters for events in France and all over the world.
To book this French Event Host, don't hesitate to contact us today and ask to speak to one of our Entertainment Coordinators. They will be more than happy to provide further details on this live event presenter and guide you through the booking process.