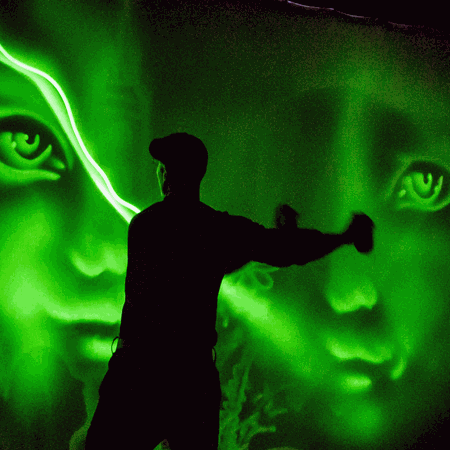 International Light Painter
Drawing on the vast luminescent area by ray of light is unique worldwide
Create various images, from simple drawings to realistic portraits
Animated story arises & ceases after a while - leaves no one untouched
A finalist on TV show Czech - Slovakia's Got Talent 2012
Previous clients inc Nike, Pepsi, EA Sports, FedEx, EMI, Mercedes
International Light Painter PHOTOS
Prague based light painter has been engaged in painting and drawing since his childhood.  His long-time experience in a wide range of activities and hundreds of his satisfied customers guarantee a real professional approach and services even for the most demanding client.
Drawing by the light is a completely original discipline. Drawing on the vast luminescent area by ray of light is unique worldwide and it is possible to create various images, from simple drawings to realistic portraits. In front of the audience animated story arises and ceases after a while - leaves no one untouched.
Excellent choice for all indoor and outdoor events.
ADIDAS (UK)
APPLE PIE
AZTECA restaurace
BigBoard
Central & East European Health Policy Network
CLUB SABOTAGE
Czech Outdoor s.r.o
DC
DipMyCar.cz
EPAMEDIA
FC Bohemians
H-MOBIL
iDNES.cz
INVEX FORUM
Jedli?k?v ústav
Kraft Foods Inc.
Mc DONALD´s
NAXOS MEDIA INTERNATIONAL s.r.o.
outdoor akzent!
Plze?ská teplárenská a.s.
Kiss Radio Delta
Richard Rericha
SHOCK ENERGY DRINK
STAVBA ROKA (SK)
Light for the World, o. s.
US MOTO s.r.o.
VOLVO
ZENTIVA
ADIO
AQUEL
BEDNA.TV
bigmedia
?ESKÁ TELEVIZE
CONVERSE (CZ)
d2d
DEPO CLUB
EA SPORTS
EVENTISIMO
FedEx Express
Hoffmann a Žižák s r.o
ING
IRFC
Jentadueto
Královna Ocel
Mercedes-Benz ?eská republika s.r.o
NIKE
OVB Allfinanz (CZ)
PokerStar.net
RADIO SPIN 96,2 fm
RUNNING SCARED
ŠKODA AUTO a.s.
STILLKING FILM
Telefonica Czech Republic, a.s.
V.I.P. WITI PRAHA
Windows 8
Zlata Tycka – Battle of the Stars
AHOLD Czech Republic - Albert
ARCHA THEATRE
BENLEE
CARRIER
?ESKO SLOVENSKO MÁ TALENT 2012
CZECH CENTER NYC
DAP
Designblok
EMI Czech Republic s.r.o
EWT
FUNSTORM
Holiday Inn
INVELT
JÄGERMEISTER
KC ZAHRADA
LUXOR FILM COPANY
MOLEKULA
NOVO NORDISK
P.K. SOLVENT
Preciosa Lighting
railreklam
SCHENKER (SK)
Slovak Promo
STINK
T?ŽKEJ POKOND
Vladimír Jiránek
WITI TAXI PRAHA
ZŠ Pošepného Praha 11
ALLIANZ
AVE
BESIP
CD HOP´N´NOB
CLUB PANTHEON
CZECH CENTER Tokio
DaSka records
Dip My Car
EMTC
FAB
GOETHE INSTITUT PRAG
Hynek Bo?an
INVESTAV
Jaro Cossiga
Korunka Luha?ovice
MAFIA RECORDS
Nadace Terezy Maxové d?tem
Ond?ej Hejma
PEPSI
RADIO 1
RED BULL
SEMTEX
SOBIESKY
stream.cz
URBAN TRAFFIC
VODAFONE CZECH REPUBLIC a.s.
WMC/GREY
IDEA ARTICLES RELATED TO International Light Painter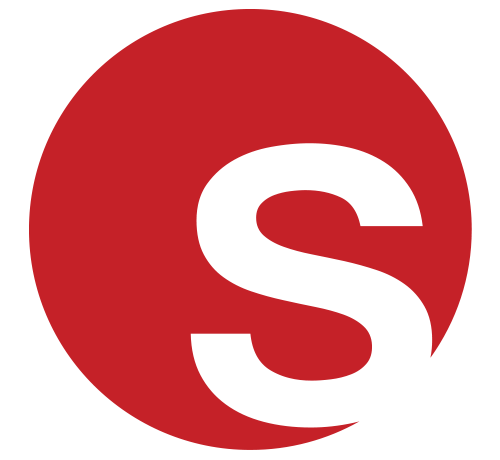 Branded Entertainment Vs Advertainment: How to Display Your Logo at Events with Entertainment
Branded Entertainment Vs Advertainment: How to Display Your Logo at Events with Entertainment
Juliana Rodriguez
|
14/02/2020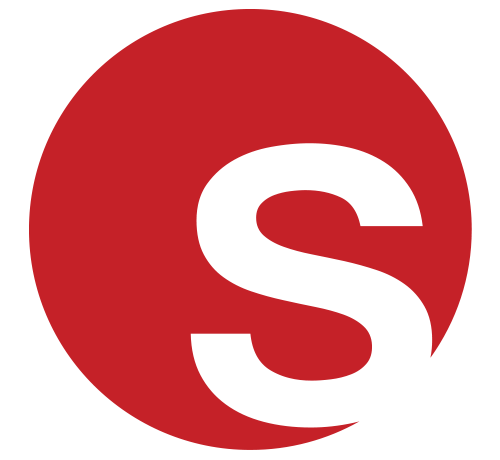 Art and Corporate Entertainment: Adding a Splash of Colour to the Entertainment Industry
Art and Corporate Entertainment: Adding a Splash of Colour to the Entertainment Industry
Grace Henley
|
06/03/2019