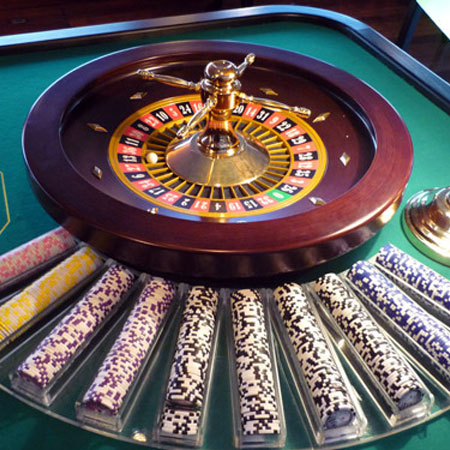 Paris Casino Tables
Whether it's a 007 themed event, Vegas night or just a fun party, our casino tables ensure an authentic feel
Guests can play Black Jack, Poker, Wheel of Fortune & Texas Hold'em with professional croupiers
Perfect for parties, clubs, corporate events & weddings, our casino tables come with all the accessories
Previous clients include IKEA, BMW, Renault, Cartier & Peugeot
Based in Paris & available to perform at events worldwide
Paris Casino Tables PHOTOS
Providing professional quality casino tables, this Paris based company will bring a high-end feel to your gambling event. Immersing guests in a 007 style world of high-rollers, champagne and glamour, Scarlett Entertainment France's dummy casino entertainment provides all the fun of a real casino at no cost to participants. 
Giving attendees the chance to enjoy poker, black jack, wheel of fortune and Texas hold'em, our fully trained croupier's ensure that your event is running smoothly whilst creating an authentic atmosphere. Providing an extensive range of additional accessories including an arch shaped cylinder at the entrance (see pictures 5 and 6), giant dollars, LED lighting and card games, our black jack tables are sure to captivate guests whatever the occasion.
Having worked with a number of prestigious clients including IKEA, BMW and Renault, our betting tables have become renowned for their high quality and expert staff. If you would like more information about hiring Casino Tables Paris for your classy event, speak to our team at Scarlett Entertainment France today. 
Top Tip!
Also able to be hired without croupiers, we can provide all the equipment needed to recreate a high-impact casino event in any venue.
Canon
Credit Agricole
Softiel
Symantec
Renault
Neuf cegetel
IKEA
Premiere
Herbert Smith
Cartier
Dr. Pierre Ricaud
Butagaz
Milward Brown
BMW
Vinci
SFR
Decathlon
Paco Rabanne
Natixis
Peugeot