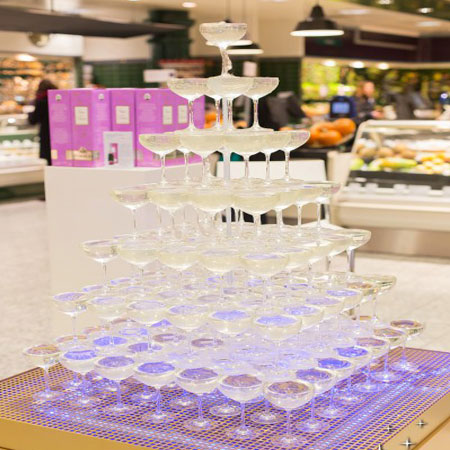 Champagne Pyramid Berlin
Our unique and innovative Champagne Pyramids, Berlin are perfectly suited for a product launch, customised VIP event or private party
Create a signature Champagne Pyramid to match your company logo colour or shape, a diverse solution for brand reveals & product launches
Our Champagne Pyramid is layered with 140 glasses on 7 platforms, with a transparent pipe continuously filling the topmost glass
Held in motion with an invisible pump for show purpose - perfect customised party champagne for your personalised corporate event!
Our Champagne Pyramid is a wonderful eye-catcher for your VIP group event, company launch or brand reveal
Champagne Pyramid Berlin PHOTOS
Scarlett Entertainment & Events is a Destination Management Company, covering Berlin, Munich, Cologne and all of Germany. We organise team building activities and incentive programmes for corporate groups and VIP's to Berlin and Germany, delivering experiences that are unique to the region. 
Our exclusive Champagne Pyramids are an innovate and unique concept, perfectly suited for a product launch, brand reveal, corporate event or private party. Our portfolio offers more than 100 drinks and cocktails, made with premium ingredients, featured at over 400 events every year, making us a leading provider within Germany. All of our drinks are visually memorable, adding a versatile twist in design and flavour to any event. 
We can create a signature Champagne Pyramid to match your company logo in colour or shape, a diverse solution for brand reveals & product launches. Created from layering 140 glasses on seven platforms, with a transparent pipe continuously filling the topmost glass, the liquid is held in motion with an invisible pump for show purpose at your personalised event. 
We can also create the perfect atmosphere for your tailored company event, starting with the perfect lounge, a bar glowing in your company colours, corresponding cocktails or champagne and a matching menu through to the attire of the bartenders and mixologists. 
Our champagne Pyramid is a wonderful eye-catcher for your VIP group event, exhibition, company launch or brand reveal, creating an  unforgettable experience that will leave a lasting impression on your guests. 
Practical tips 
Dimension of the champagne pyramid is 1m x 1m
Colour: Gold
Content: Water with or without dye or champagne
Champagne Flute: Schott & Zwiesel crystal glass
Not yet booked your group hotel?  Our Scarlett Events team are here to help!  We work with the very best in luxury hotel group accommodation in Berlin, from Boutique hotels to large hotel facilities. 
Holding a corporate incentive party, gala dinner or corporate event in Berlin?  Let our Events team help organise your event - we work with the very best event venues in Berlin from unique event spaces to traditional German venues, large meeting spaces to VIP luxury party venues available to hire in Germany.  Our Berlin DMC events team can organise amazing locally based entertainment, catering, decor and transport.  
Contact us at Scarlett today to talk about booking our Champagne Pyramid for your corporate team day or personalised event. 
Idea Articles Related To Champagne Pyramid Berlin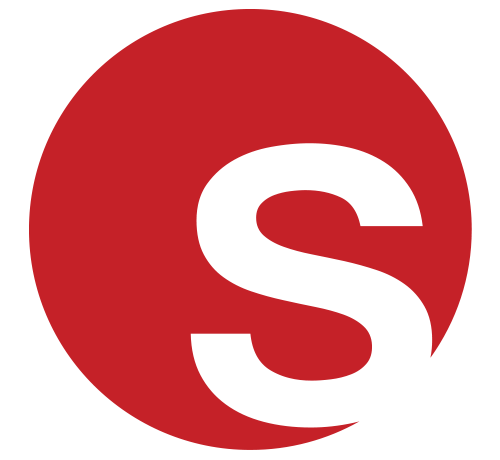 Creative Event Suppliers: Unique Food, Drink and Decor Ideas
Creative Event Suppliers: Unique Food, Drink and Decor Ideas
Juliana Rodriguez
|
28/05/2019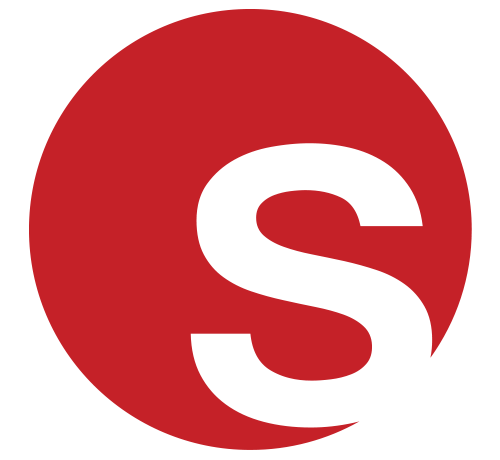 Foodie Entertainment Inspired by the GBBO
Foodie Entertainment Inspired by the GBBO
Grace Henley
|
24/08/2016