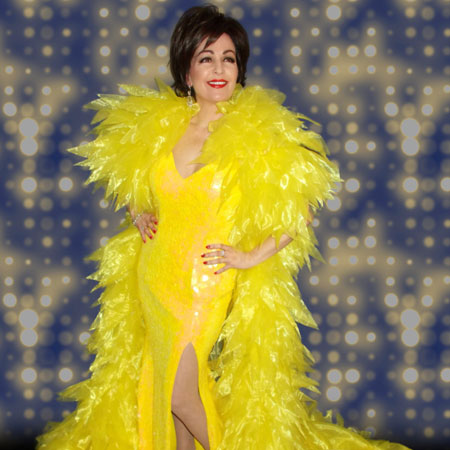 The Dame Shirley Bassey Show
Performed at events endorsed by Dame Shirley herself, including the auction of her stage wear at Cafe De Paris in London
Thrilled corporate/private clients in Europe, the Middle East and the USA with performances in over 30 countries so far
Previous clients include BBC, Barclays Bank, Chevron, P&O, Daily Mail, Chelsea F.C not to mention private performances for celebrities
Performed globally for many high profile 007 James Bond events for corporations such as SONY and MGM
Based in the UK and available to perform at events worldwide
The Dame Shirley Bassey Show VIDEOS
The Dame Shirley Bassey Show PHOTOS
Joanne has been performing globally as Dame Shirley Bassey since 2002 and during the last two decades, she has maintained her recognised status as the most respected and sought after Shirley Bassey tribute act in the business.
She has an incomparable, wealth of experience impersonating Dame Shirley worldwide and this has seen her perform her unrivalled Shirley Bassey tribute show in over 30 countries so far. Her longevity in this field, speaks absolute volumes and she is always the first choice for major, international event management companies across the globe.
See the gowns, the drama and pure sophistication of this authentic Shirley Bassey tribute show. When appropriate and wherever possible (Big Spender & Kiss Me Honey Honey being the playful numbers) Surely Bassey incorporates audience participation into this highly acclaimed tribute to the "Diamond Dame" and her cheeky sense of humour/stage persona is a definite crowd pleaser!
She has performed her outstanding Shirley Bassey tribute show, at high profile corporate events and private celebrity parties, across the United Kingdom, Europe, the United Arab Emirates and America. There have simply been too many glamorous events to list! Be it a private yacht in the bay of Naples, a casino in Prague, a glitzy James Bond event in Monte Carlo or a prestigious corporate event in Detroit, this Dame Shirley Bassey experience always goes down an absolute storm with audiences of all nationalities. 
Joanne is a world-renowned Shirley Bassey impersonator, who has also performed at events endorsed by Dame Shirley, including the fabulous auction of her gowns at London's "Cafe De Paris" Surely Bassey had the honour of portraying the "Tigress from Tiger Bay" whilst singing "Big Spender" wearing one of Dame Shirley's original gowns – now that is indeed an accolade! 
Contact one of our Entertainment Co-ordinators who will be able to assist you in booking this or any other act on our roster.
The Living Tree
Get The Party Started!
This Is My Life
Never Never Never
Big Spender
The Girl From Tiger Bay
Apartment
Something
Diamonds Are Forever
Goldfinger
I Am What I Am
Hey Jude
New York New York
Kiss Me Honey Honey
The Lady Is A Tramp
Nobody Does It Like Me
History Repeating
I Who Have Nothing
BARNARDOS - DSB OFFICIALLY ENDORSED
CHELSEA FOOTBALL CLUB - LONDON
THE DAILY MAIL - LONDON
THE GRAND HYATT - DUBAI
PINEWOOD STUDIOS LONDON (CINEWORLD)
SILVERFLEET CRUISES - LONDON
DUBAI MARINE BEACH RESORT - DUBAI
TESCO UK & ASDA UK
CHEVRON (USA)
N POWER & BRITISH GAS
R.A.F LYNEHAM
THE ROYAL CITADEL PLYMOUTH
BRITISH AEROSPACE
MANY UK THEATRES
CARLTON HOTEL - CANNES (CISCO SYS)
MGM & SONY PICTURES - PRAGUE
O.P.C - DETROIT MICHIGAN - U.S.A
MARS UK (ROYAL LANCASTER - HYDE PARK)
CANDY & CANDY - LONDON/MONTE CARLO
5 STAR HOTELS - BAHRAIN
P & O CRUISES
IKEA - ESSEX CIVIC HALL
LLOYDS TSB & BARCLAYS BANK
ITV
GUILD HALL PORTSMOUTH (WELLA HAIR)
H.M.S COLLINGWOOD
PHILIPS
CMC GROUP - CANARY WHARF LONDON
ALL MAJOR HOTEL CHAINS & CASINOS
GARTNER INC - MONTE CARLO
" That was fantastic! I really enjoyed it. It was weird watching you because you have the facial expressions to a tee, especially the sideways mouth! A great job! "

Jenny Kern, Dame Shirley Bassey's P.A
" I thought you were fantastic! Have seen Dame Shirley live myself, I thought you'd mastered her voice and expressions brilliantly! "

Gary Nunn, Event Organiser, Barnardos 'Hey! Big Spenders' Auction of Dame Shirley's clothing. The event was officially endorsed by Dame Shirley Bassey - Cafe De Paris, London
" Best at being Bassey. She has got the gestures down to a tee! "

The Stage
" Yet again, the Shirley Bassey Tribute and her pianist were fantastic. A hit with the crowd and a super compliment to our themed evening. Do pass on my thanks and congratulations on the performance, the feedback has been non stop positive. She looked great! "

Frances Lythcott, The George P Johnson Company, Monte Carlo
" Absolutely stormed it!! Give yourself a big hug for transforming the lobby of the Carlton into a magical cabaret. Gartner were absolutely delighted and I am sure we will be working together again soon "

Nikki Lowton, Event Producer, Gartner Symposium Gala, Cannes Carlton
" Thank you for what can only be described as a belter of a performance. I thought it was Shirley Bassey herself! We certainly made the right choice putting you in the Chairman's restaurant. I hope we will see you back at Chelsea soon "

Madeleine Coops, Events Manager, Chelsea Village Group, London
IDEA ARTICLES RELATED TO The Dame Shirley Bassey Show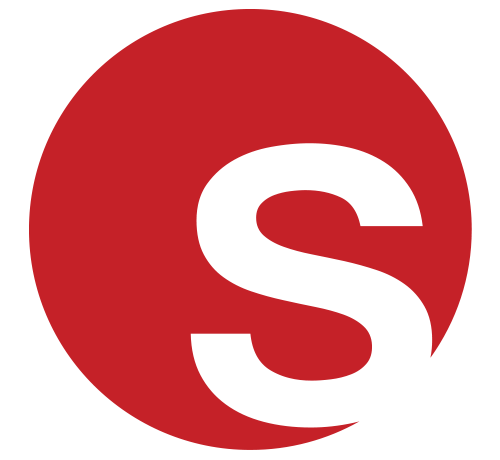 007 Entertainment Ideas for your James Bond Themed Party
Inspiring Entertainment Ideas for your James Bond Themed Party
Juliana Rodriguez
|
25/10/2021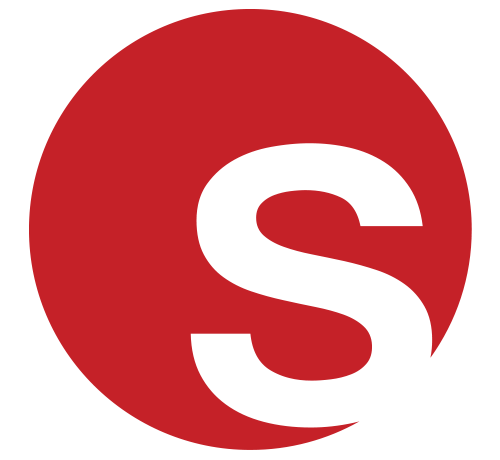 Our Most Popular Event Themes from 2018 and What to Expect for 2019
Our Most Popular Event Themes from 2018 and What to Expect for 2019
Juliana Rodriguez
|
19/10/2018