Live Covers Band Spain
Spanish live music group led by a female singer available as a four and as a five-piece band
Extensive repertoire covers a variety of genres including national and international rock and pop hits and oldies
Happy clients include El Corte Ingles, the French and English embassies in Madrid and US military bases in Irak, Kuwait and Dubai
Ideal live music entertainment for weddings, corporate events, private parties, pubs, festivals, etc.
This Live Covers Band from Spain is based in Madrid and available for international bookings
Live Covers Band Spain PHOTOS
If you're looking for the right live music entertainment option for your upcoming big celebration, then this Live Covers Band from Spain is what your party needs. Dynamic live party musicians will ensure all your guests leave their seats and jump into the dance floor with their vibrant performances.
This Spanish covers band is made up of musicians with fruitful solo careers. Some of their individual professional achievements include major musicals like 'We Will Rock You' and 'Grease Tour'. Some of them have also toured and performed along with big names in the Spanish scene such as Marta Sanchez and Daniel Diges and others have been part of musical ensembles or orchestras like 'Alcatraz'.
This live music group's wide repertoire includes songs from a variety of genres and styles. From rock and pop to oldies, they can perform hits by Bruno Mars, the Jackson 5, Bon Jovi, AC/DC, Amy Winehouse, Rihanna, Pharell Williams, etc. They also perform Spanish covers of artists like Alaska, Mecano or La Oreja de Van Gogh, to name a few.
Designed to satisfy the different music tastes of your guests, our Spanish covers band's set list is fully customisable. On top of that, this group's lead vocalist sings both in Spanish and English, which makes them the ideal entertainers for both national and international audiences.
Available as a four and as a five-piece band, this female led live music group is happy to adapt their lineup to suit your specific requirements. Among their happy clients our live party musicians can name a few renowned companies and brands like El Corte Ingles. They have also performed at the US military bases in Irak, Kuwait, Dubai and at the French and English embassy in Madrid.
Ideal live music entertainment for occasions of all sorts, our live party musicians regularly perform at weddings, corporate events, private parties, festivals and any other social gatherings. Happy to adapt their live shows to different performance spaces and types of audiences, our Spanish covers band can tailor their performances to meet your individual needs.
Scarlett Entertainment offers a variety of live music entertainment options for events and occasions in Madrid, across Spain and all around the world.
If you're interested in booking this Live Covers Band from Spain, then don't hesitate to get in touch with us today and make an enquiry. Our in-house team of Entertainment Specialists will be more than happy to provide further details on this live music group and assist you in the booking process.
4 NON BLODES - WHATS UP.
ABBA - GIMME GIMME GIMME.
ACDC - HIGHWAY TO HELL.
ACE OF BASE - ALL THAT SHE WANTS.
ADELE - ROLLING IN THE DEEP.
ALANIS MORISSETTE - YOU OUTTA KNOW.
ALANNAH MYLES - BLACK VELVET.
AMY WINEHOUSE - REHAB.
AMY WINEHOUSE - VALERIE.
ANASTASIA - BACK IN BLACK (ACDC ).
ARETHA FRANKLIN - JUMPING JACK FLASH.
BACKSTREET BOYS - EVERYBODY.
BEE GEES - STAYING ALIVE.
BIG MOUNTAIN - BABY I LOVE YOU WAY.
BLACK EYED PEAS - I GOTTA FEELING.
BLONDIE - CALL ME.
BLUES BROTHERS - EVERYBODY NEEDS SOMEBODY.
BOB MARLEY - COULD YOU BE LOVE.
BON JOVI - ITS MY LIFE.
BON JOVI - LIVING ON A PRAYER.
BRITNEY SPEARS - BABY ONE MORE TIME.
BRUNO MARS - LOCKED OUT HEAVEN.
BRUNO MARS - UPTOWN FUNK.
CHAINSMOKERS - CLOSER.
CHAKA KHAN - AINT NOBODY.
CRISTINA AGUILERA - ALRIGHT NOW ( Free ).
DAFT PUNK - GET LUCKY.
DONNA SUMMER - HOT STUFF.
DURAN DURAN - NOTORIOUS.
EARTH WIND & FIRE - SEPTEMBER.
ELTON JOHN - IM STILL STANDING.
FLASHDANCE - MANIAC.
GARY MOORE - WALKING BY MYSELF.
GLORIA GAYNOR - I WILL SURVIVE.
GLORIA GAYNOR - NEVER CAN SAY GOODBYE.
GUNS & ROSES - SWEET CHILD O MINE.
GUNS & ROSES - WELCOME TO THE JUNGLE.
JACKSON 5 - BLAME IT ON THE BOOGIE.
JACKSON 5 - I WANT YOU BACK.
JANIS JOPLIN - PIECE OF MY HEART.
JENNIFER LÓPEZ - LETS GET LOUD.
JESSIE J – PRICE TAG.
JUSTIN BIEBERS - SORRY.
KATRINA & THE WAVES - WALKING ON SUNSHINE.
KATY PERRY - HOT N'COLD.
KELLY CLARKSON - STRONGER .
KESHA - TIK TOK.
KOOL & THE GANG - CELEBRATION.
KYLIE MINOGUE - SPINNING AROUND.
LADY GAGA - BAD ROMANCE.
LENNY KRAVITZ - ARE YOU GONNA GO MY WAY.
LYNYRD SKYNYRD - SWEET HOME ALABAMA.
MADONNA - MATERIAL GIRL.
MAROON 5 - MAPS.
MAROON 5 - THIS LOVE.
MICHAEL JACKSON - BEAT IT.
NO DOUBT - ITS MY LIFE.
OASIS - WONDERWALL.
OUTKAST - HEY YA!.
PATTI LABELLE - LADY MARMALADE.
PATTI SMITH - BECAUSE THE NIGHT.
PHARRELL WILLIAMS - HAPPY.
PINK - CRAZY.
QUEEN - DONT STOP ME NOW.
QUEEN - I WANT IT ALL.
RAY PARKER Jr. - THE GHOSTBUSTERS.
RIHANNA - ONLY GIRL.
ROLLING STONES - START ME UP.
ROXETTE - SLEEPING IN MY CAR.
ROXETTE - THE LOOK.
SHANIA TWAIN - THAT DONT IMPRESS ME MUCH.
SHOCKING BLUE - VENUS.
SLY & THE FAMILY STONE - IF YOU WANT ME TO STAY.
STATUS QUO - WHATEVER YOU WANT.
STEVE WONDER - I WISH.
STEVE WONDER - PART TIME LOVER.
SURVIVOR - EYE OF THE TIGER.
TAYLOR SWIFT - SHAKE IT OFF.
TEXAS - I DONT WANT A LOVER.
THE BEATLES - HELP.
THE BEATLES - TWIST AND SHOUD.
THE BLACK CROWES - HARD TO HANDLE.
THE CARDIGANS - MY FAVOURITE GAME.
THE CORRS - BREATHLESS.
THE DOOBIE BROTHERS - LONG TRAIN RUNNING.
THE POINTER SISTER - IM SO EXCITED.
THE POLICE - EVERY BREATH YOU TAKE.
THE PRETENDERS - DONT GET ME WRONG.
TINA TURNER - PROUD MARY ( Creedence ).
TINA TURNER - THE BEST.
TOTO - HOLD THE LINE
International Hits
ALASKA - A QUIEN LE IMPORTA.
ALASKA - NI TU NI NADIE.
AMARAL - TODA LA NOCHE EN LA CALLE.
FITO Y FITIPALDIS - LA CASA POR EL TEJADO.
HOMBRES G - SUFRE MAMÓN
HOMBRES G - VOY A PASÁRMELO BIEN.
LA OREJA - LA NIÑA QUE LLORA EN TUS FIESTAS.
LA QUINTA ESTACIÓN - TU PEOR ERROR.
LEÑO - MANERAS DE VIVIR.
LOS BRAVOS - BLACK IS BLACK.
LOS RODRÍGUEZ - MUCHO MEJOR.
LOS SECRETOS - DEJAME.
LUZ CASAL - LOCA.
MANA - CLAVADO EN UN BAR.
MECANO - EN TU FIESTA ME COLÉ.
MORAT - COMO TE ATREVES.
OLE OLE – CHICA YE-YE. ( CONCHA VELASCO ).
RAPHAEL – MI GRAN NOCHE.
TEQUILA - SALTA.
TEQUILA – ROCK & ROLL EN LA PLAZA DEL PUEBLO.
Spanish Hits
IDEA ARTICLES RELATED TO Live Covers Band Spain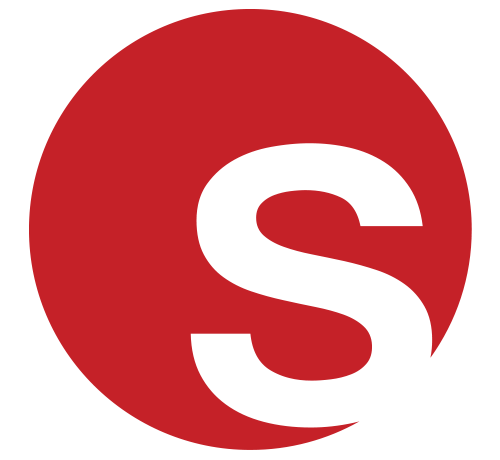 Top UK Bands & Live Music To Book This Summer
Top UK Bands & Live Music Ideas for Summer Events
Grace Henley
|
11/05/2021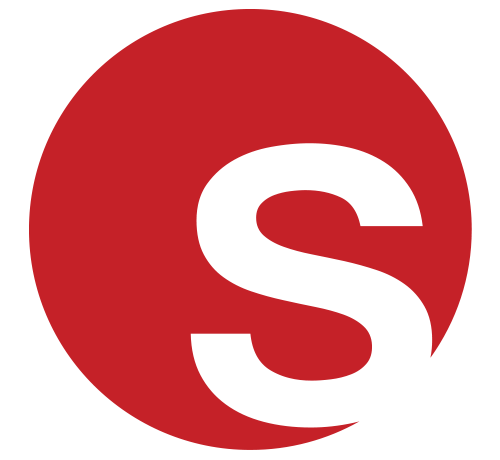 How to Surprise Millennials and Draw Social Influencers to Your Event Using Experiences
How to Surprise Millennials and Draw Social Influencers to Your Event Using Experiences
Grace Henley
|
12/10/2018