Sand-Animationskünstler buchen
Erobern Sie die Herzen des Publikums mit bezaubernden Sandmalereien und Geschichten, die auch ohne Sprache eine Botschaft vermitteln
Preisgekrönte und weltweit renommierte Sandmaler verzaubern das Publikum mit meisterhafter Handarbeit aus Sand. Unsere Sandkünstler hinterlassen einen bleibenden, inspirierenden Eindruck und wecken die Emotionen der Gäste.

---
SANDMALEREI KÜNSTLER UND SHOWS
Sandkunst ist die ideale Unterhaltung für alle, die etwas Außergewöhnliches suchen, und machte 2009 mit dem Auftritt von Kseniya Simonova bei Ukraine's Got Talent erstmals Schlagzeilen. Heute ist Kseniya eine weltberühmte Künstlerin und unsere gefragteste Sandanimatorin. Sie ebnete den Weg für eine der berühmtesten und seltensten Kunstformen unserer Zeit. 
Bei Scarlett Entertainment haben wir eine beeindruckende Liste von Sandkünstlern aus der ganzen Welt, von denen jeder in seinem eigenen, einzigartigen Stil eine magische Bühnenshow bietet, von hyperrealistisch bis hin zu wahrhaft fantasievollen Darstellungen. Mit Kombinationen aus einfarbigem und farbigem Sand und gelbem Licht oder farbigen LEDs erschaffen unsere Sandkünstler gefühlvolle und bewegende Sandgeschichten, die die Herzen ihres Publikums erobern werden. Untermalt von stimmungsvoller Musik ist jede Show eindrucksvoll und fesselnd und wird ihre Wirkung nicht verfehlen. 
Die Sandkunst ist eine sehr gefragte Form der Unterhaltung, da sie viel Geschick und Talent erfordert. Sie eignet sich perfekt, um eine neue Marke vorzustellen, ein Produkt zu enthüllen, die Geschichte eines Unternehmens zu würdigen, eine besondere Geschichte auf einer Hochzeit zu erzählen oder bei einer Preisverleihung zu begeistern. Jeder unserer Sandmaler kann seine Shows so gestalten, dass sie spezifische Designs oder Logos enthalten, oder sie können maßgeschneiderte Storyboards von Grund auf erstellen. Sie können auch Videos von ihren Auftritten erstellen, die bei Veranstaltungen mit kleineren Budgets abgespielt werden können.
Unsere Sandkünstler sind bereits auf der ganzen Welt aufgetreten und haben für renommierte Marken wie Roll Royce, Microsoft, Rolex, Chevrolet und Disney wunderbare Geschichten in Sand geschaffen.
---
Frequently Asked Questions
Was ist Sandkunst oder -animation?
Sandanimation ist die faszinierende Kunst, Geschichten durch die Manipulation von Sand zu erzählen. Die Sandmaler schaffen eine Reihe von Bildern, indem sie Sand auf eine Oberfläche auftragen und dann mit ihren Händen und Fingern Linien und Figuren in den Sand zeichnen. 
Oft wird ein Overheadprojektor oder ein Leuchtkasten verwendet, und der Sand wird auf einer von hinter oder vorne beleuchteten Glasscheibe bewegt, um jedes Bild eines animierten Films zu erzeugen. 
Unsere Künstler können maßgeschneiderte Geschichten erfinden oder bereits bestehende Routinen mit einer beliebigen Anzahl von Figuren, Tieren, Orten und Themen aus Sand und dramatischer Musik aufführen. 
Kann ich Kseniya Simonova von Ukraine's Got Talent und America's Got Talent: The Champions engagieren?
Ja, das können Sie! Kseniya Simonova ist eine preisgekrönte Sandkünstlerin und Gewinnerin von Ukraine's Got Talent, die auch den dritten Platz bei America's Got Talent: The Champions belegte. Ihre Sandmalereien sind ein Internetphänomen mit über 20 Millionen Aufrufen.
Mit Hilfe eines riesigen Lichtkastens, dramatischer Musik, Vorstellungskraft und Sandmalerei ist Kseniya bei Veranstaltungen auf der ganzen Welt aufgetreten, unter anderem für Präsidenten, Mitglieder des britischen Königshauses, den König von Jordanien und bei vielen hochkarätigen Firmenveranstaltungen und Hochzeiten.
Kseniya kann über uns für internationale Veranstaltungen gebucht werden. 
Wie lange dauert eine Sandkunst-Performance?
Wir empfehlen eine Performance von 5-15 Minuten, wenn Sie eine Bühnenshow wünschen. Damit hat der Künstler genug Zeit, um eine Geschichte zu erzählen, aber kurz genug, um die Aufmerksamkeit der Gäste zu halten und eine große Wirkung zu erzielen. 
Die gleiche Geschichte in einer Dauerschleife ablaufen zu lassen ist eine gute Lösung, wenn Sie eine Hintergrundunterhaltung suchen. Je nach Sandkünstler und den Anforderungen Ihrer Veranstaltung entscheiden wir gemeinsam mit Ihnen, wie lange die Sandanimation dauern soll. 
Alternativ kann eine Aufnahme so lange abgespielt werden, wie Sie möchten! Dabei kann es sich um dieselbe Sandgeschichte handeln, die wiederholt wird, oder um eine Reihe von verschiedenen Sandanimationen. Da es sich um eine Aufnahme handelt, wird sie nicht live aufgeführt.
Ich habe ein kleines Budget, kann ich mir einen Sandkünstler leisten?
Mit einem kleinen Budget ist es vielleicht schwieriger, eine Live-Vorstellung einer Sandanimation zu bekommen. Ziehen Sie jedoch eine Aufzeichnung in Betracht, da dadurch Kosten wie Reise, Unterkunft und Reisezeit entfallen. Eine Aufzeichnung ist sehr vielseitig, da sie auf großen Bildschirmen bei Veranstaltungen abgespielt werden kann, aber auch für Social Media Kanäle, interne Kommunikation, Marketing-Kampagne und vieles mehr verwendet werden kann!
Bieten Sie maßgefertigte Sandgeschichten an, die Firmenlogos enthalten und Produkte enthüllen?
Ja, das tun wir! Aufgrund der hohen Flexibilität eignet sich die Sandmalerei perfekt für Veranstaltungen, bei denen Sie Ihre Marke wirkungsvoll in Szene setzen möchten. Viele unserer Sandkünstler sind gerne bereit, ihre Shows so zu gestalten, dass sie Logos enthalten, oder ein völlig einzigartiges Konzept nur für Sie zu entwerfen! Dies ist ideal, wenn Sie ein neues Produkt einführen, die Funktionsweise eines neuen Konzepts oder Produkts veranschaulichen, die Geschichte eines Unternehmens erzählen, wie sich ein Paar auf einer Hochzeit kennengelernt hat und vieles mehr!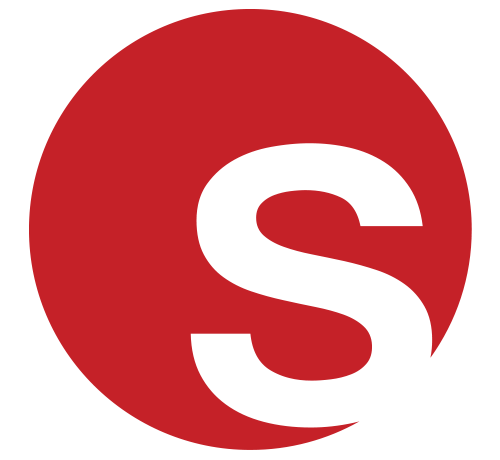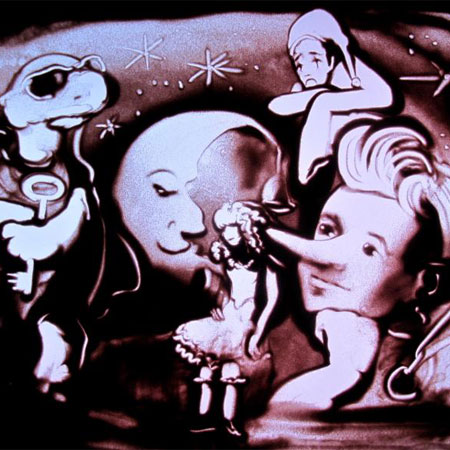 Featured Act
VORGESTELLTE SANDKÜNSTLERIN
Unsere unglaubliche Corporate Sand Art-Künstlerin Anna erweckt atemberaubende animierte Kunstwerke zum Leben, indem sie nur Sand und eine beleuchtete Leinwand als Medium verwendet. In enger Zusammenarbeit mit dem Kunden gestaltet Anna ihre Darbietung so, dass eine beeindruckende Geschichte entsteht, die Logos, Unternehmensbotschaften und mehr enthalten kann.
Auf eine Leinwand hinter der Künstlerin projiziert, sehen die Gäste staunend zu, wie sich der Sand immer wieder verschiebt und ein neues Bild zum Vorschein kommt, das die Geschichte weiterführt.
Click here for profile
CASE STUDY:

Lincoln MKZ Launch

Unser Sandkünstler Joe wurde damit beauftragt, ein atemberaubendes visuelles Meisterwerk für die Markteinführung des Lincoln MKZ im Lincoln Event Venue in New York zu schaffen. Joe führte eine speziell entwickelte Sandanimation vor, die die Vision des Kunden zum Leben erweckte.

Die Zuschauer staunten nicht schlecht, als sie die in Echtzeit erstellten Animationen sahen. Joe führte die Live-Art-Präsentation dann ein zweites Mal auf der New York Auto Show im Javits Center in New York auf, sehr zur Freude von Lincoln und den Besuchern.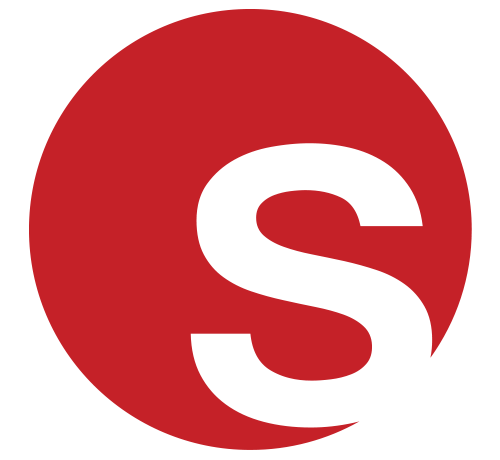 Currently Trending- Sand Artist IN Germany
Experten-Tipps zum Buchen von Sandkünstlern
Rebecca Marks gibt ihre besten Tipps
Perfekt für maßgeschneiderte Anforderungen
Die Vielseitigkeit der Sandkunst macht sie ideal für ein breites Spektrum an Veranstaltungen. Von Firmenveranstaltungen und Brand Launches bis hin zu maßgeschneiderten Hochzeitsgeschichten, die das Publikum auf die Reise des Paares mitnehmen - Sandmalerei kann auf die meisten Kundenbedürfnisse zugeschnitten werden und bietet eine einzigartige Performance-Option, die die Gäste lieben werden.

Flexible Optionen für bescheidene Budgets
Sandkünstler sind eine vielseitige Unterhaltungsoption auch für kleinere Budgets. Viele der Sandmaler bieten eine geniale Alternative zu Live-Auftritten in Form eines aufgezeichneten Videos oder eines Live-Streams an. Mit einer virtuellen Performance können Sie die Kosten senken und Ihren ökologischen Fußabdruck verringern.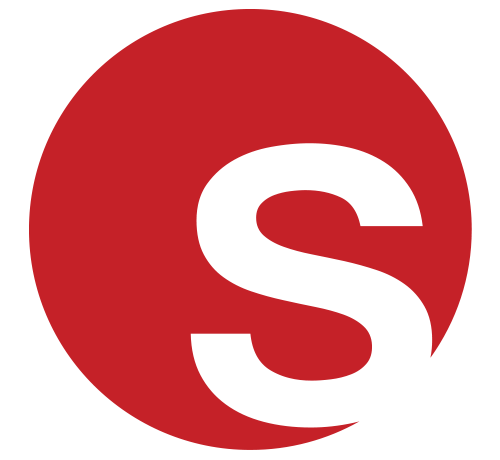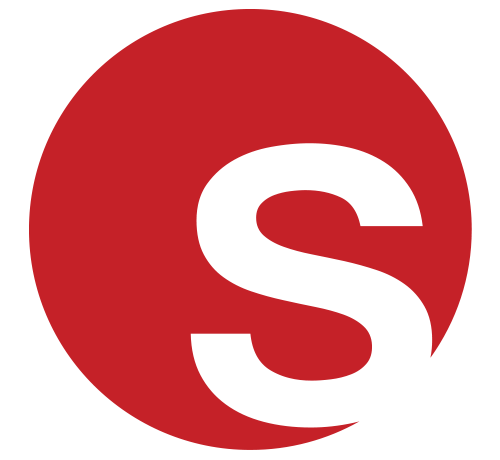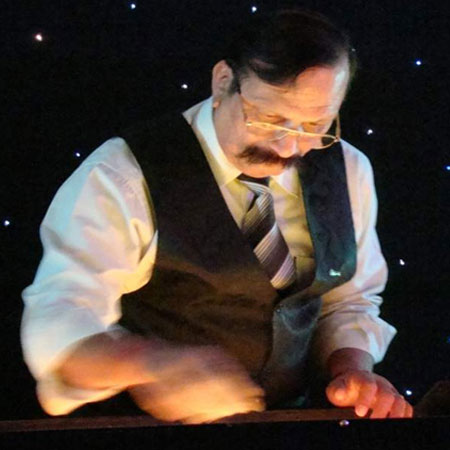 New and Exciting Sand Artist
Als wäre Sandmalerei nicht schon beeindruckend genug, nimmt unser unglaublicher Sandkünstler mit verbundenen Augen eine der am schnellsten wachsenden Kunstdisziplinen und fügt ein intensives Element hinzu. Unser Künstler ist der einzige Sandmaler der Welt, der seine Werke mit verbundenen Augen schafft und dafür verdientermaßen tosenden Beifall erntet!
Unser Sandkünstler hat bereits Werke für Pepsi, Vodafone, Nissan, Microsoft, Bosch und Hyundai geschaffen und dabei Firmenlogos, Slogans und vieles mehr eingearbeitet - ein Beweis dafür, dass er der perfekte Entertainer für Markeninszenierungen und Firmenveranstaltungen ist.
Click here for act profile
Who are some famous Sand Artist?
Kseniya Simonova

Nachdem sie Ukraine's Got Talent gewonnen hatte, verblüffte die unglaubliche Kseniya Simonova das weltweite Publikum bei America's Got Talent und Britain's Got Talent: The Champions. Mit über 20 Millionen YouTube-Aufrufen ist Kseniya zum Star aufgestiegen und hat die Aufmerksamkeit von Königshäusern und prominenten internationalen Kunden auf sich gezogen. Die Auftritte dieser Pionierin der Sandmalerei sind der Gipfel der Sandkunst und perfekt, um jeder Veranstaltung einen Hauch von Prominenz zu verleihen.