THEMEN ENTERTAINMENT BUCHEN
Lassen Sie sich von unserem Angebot an außergewöhnlichen Figuren, Shows und Darbietungen zu einem bestimmten Motto inspirieren
Für viele Veranstaltungen der Rote Faden ist die Wahl eines guten Motto. Sobald Sie sich für das perfekte Thema entschieden haben, ist es an der Zeit, es mit themenorientierter Unterhaltung zum Leben zu erwecken!  Scarlett Entertainment bietet außergewöhnliche Themenshows, Walkabout-Figuren, Dekoration und Requisiten, spezielle Künstler sowie Live-Musik und DJs - viele davon können individuell angepasst oder neue Konzepte entwickelt werden. Der Great Gatsby der 1920er Jahre, Vintage Circus, Winter Wonderland, Las Vegas, Alice im Wunderland, brasilianischer Karneval... wir haben alles, was Sie sich wünschen.

---
ENTERTAINMENT FÜR MOTTO-PARTY MIETEN
Schaffen Sie fesselnde und mitreißende Erlebnisse und entführen Sie Ihre Gäste mit unserem Angebot an außergewöhnlicher themenspezifischer Unterhaltung in eine andere Welt. 
Suchen Sie nach einem einzigartigen und spannenden Thema für Ihre Firmenfeier oder Veranstaltung? Unsere Unterhaltungsspezialisten stehen Ihnen mit einer Fülle von Erfahrungen und Ideen zur Seite, um Ihnen bei der Gestaltung eines fesselnden themenspezifischen Erlebnisses zu helfen, das dem Publikum eine Geschichte erzählt und das Gefühl vermittelt, Teil des Geschehens zu sein. Wir zaubern magische Atmosphären, die von einer Vielzahl von Themen inspiriert sind. Wählen Sie aus außergewöhnlichen Bühnenshows, Walkabout-Acts, Installationen, Requisiten, Dekorationen und mehr, um Ihr Thema lebendig werden zu lassen.
Als Hommage an klassische und populäre Motive tauchen unsere Künstler in die Bereiche Theater, Film, Musik, Popkultur, Geschichte und mehr ein, um den Gästen inspirierende Erlebniswelten zu bieten. Unsere Artisten begeistern die Gäste mit extravaganten Kostümen und schillernden Darbietungen, die garantiert für Begeisterung sorgen. Erleben Sie einen Zirkus mit einer Truppe von Akrobaten im Vintage-Stil, tanzen Sie mit den Darstellern der 1920er Jahre und der Prohibition, oder besuchen Sie den Dschungel mit Tiergestalten. Von beliebten Themen wie Winter Wonderland, Unterwasserwelt, Shows im Pariser Stil, Verzauberter Garten, Futurismus, Griechenland und mehr bis hin zu beliebten Festen wie Weihnachten, Oktoberfest, Ostern, Halloween und dem amerikanischen Nationalfeiertag am 4. Juli - unser Angebot an Motto-Entertainment deckt alles ab. 
Haben Sie etwas Bestimmtes im Sinn? Unser hauseigenes Custom Creations-Team kann maßgeschneiderte Konzepte nach Ihren genauen Vorgaben entwerfen, entwickeln und präsentieren. Sie können auch Choreografien und Kostüme anpassen und mit einem eigenen Branding versehen, um ein Thema zu Ihrem eigenen zu machen.
---
Frequently Asked Questions
Welche Arten von Themen-Unterhaltung bieten Sie an?
Wir können alles Mögliche anbieten - und noch viel mehr! Werfen Sie einen Blick auf unsere Kategorien für themenspezifische Unterhaltung, um unsere beliebtesten Kollektionen zu sehen, oder stöbern Sie in unserem Blog für weitere Ideen.
Welches ist das beliebteste Partythema?
Klassische Themen wie "Great Gatsby" aus den 1920er Jahren, "Under the Sea", "Enchanted Garden", "Sci-Fi" oder "Space" oder bestimmte Farbthemen wie "White Party" oder "Gold Party" werden immer beliebt sein. Im Moment sind wir zum Beispiel immer noch im Vintage-Zirkus-Trend, dank des Kinohits The Greatest Showman. Unsere Unterhaltungsexperten sind immer in der Lage, den nächsten Trend zu erkennen, also sprechen Sie mit ihnen, wenn Sie die Nase vorn haben wollen!

Welche Ideen haben Sie für eine Unterhaltung im Stil der 1920er Jahre?
Glamourös, rebellisch, opulent... was könnte man sich mehr von einem Thema wünschen? Die Ästhetik der 1920er Jahre verlangt nach Flapper-Tänzern, schwarz-goldener Dekoration, Live-Jazz und Charleston-Tanzworkshops. Sie suchen nach etwas ganz anderem? Wir haben fantastische Comedy-Gangster, Stuntshows zum Thema Prohibition, Burlesque aus den 1920er Jahren und raffinierte Stepptanzshows.

Haben Sie Unterhaltungsideen für ein Winter Wonderland-Thema?
Ein weiteres kultiges Thema! Das perfekte, raffinierte Weihnachtsthema für Gala-Dinner, Partys, Preisverleihungen und vieles mehr. Winter Wonderland ist auch im Winter wunderschön. Wir haben eine große Auswahl an atemberaubend kostümierten Walkabout-Figuren, Ballerinas mit weißen Federn, Eiskönige und -königinnen, Lufttänzerinnen, eine Schneewirbel-Luftskulptur, Eislaufshows, Live-Eisschnitzer und vieles mehr.

Haben Sie Unterhaltungsideen für eine Veranstaltung zum Thema Greatest Showman?
Das aktuelle Thema Greatest Showman hat in den letzten Jahren mit einem Ansturm von Anfragen für klassische Zirkusvorstellungen einen wahren Boom ausgelöst. Ein fantastisches Spektakel für die Gäste: Wählen Sie eine Reihe von faszinierenden Zirkusnummern und einen Zirkusdirektor! Mit schillernden Kostümen und Kunststücken vom Trapez bis zu Akrobaten, Messerjongleuren, Verrenkungskünstlern und Kraftmenschen haben Sie die Qual der Wahl. Fügen Sie faszinierende Zirkustiere mit lebensgroßen Walkabout-Figuren hinzu und sorgen Sie mit feuerspuckenden Artisten für zusätzliche Dramatik.
EVENT ENTERTAINMENT INSPIRATION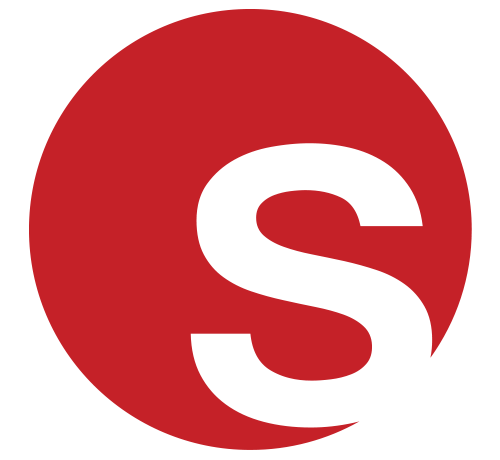 Our Most Popular Event Themes from 2018 and What to Expect for 2019
Our Most Popular Event Themes from 2018 and What to Expect for 2019
Juliana Rodriguez
|
19/10/2018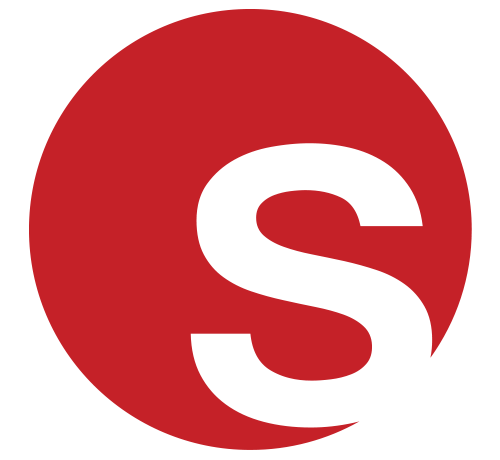 Theme Ideas For Your New Years Eve Party
Theme Ideas For Your New Years Eve Party
Grace Henley
|
28/12/2015
Currently Trending- Themed Entertainment IN Germany