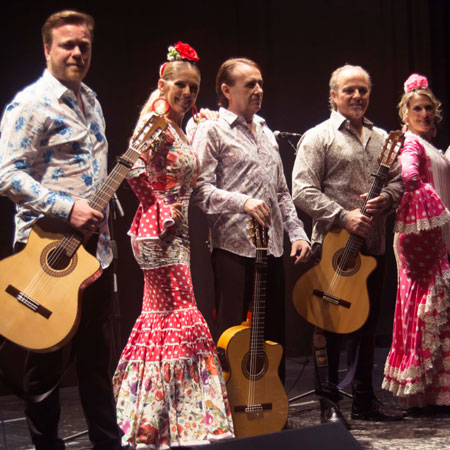 Gipsy Kings Tribute
Get involved with a Spanish Flamenco act featuring the distinctive music made famous by the legendary Gipsy Kings
This energetic show merges flamenco rhythms & Gypsy music with the spirit of Andalusian folk
Our Spanish guitarists bring the soul of Andalusia to their performances with their stunning musical tribute
This tribute show is available with Flamenco dancers to add a splash of colour to your event
Book Gipsy Kings Tribute for events in Seville and worldwide
Gipsy Kings Tribute VIDEOS
Gipsy Kings Tribute PHOTOS
A diverse rumba-flamenco pop group, The Gipsy Kings are a band that have had significant impact on the world's musical landscape. Bringing Spanish gypsy music to the consumer market, the Kings helped to popularise Spanish Flamenco acts throughout Europe and globally. For this reason, it comes as no surprise that our Gipsy Kings Tribute decided to form. Performing a vibrant tribute to the legendary French-Andalusian band, this tribute show features a quartet of talented Spanish guitarists, not to mention vibrant Flamenco dancers and additional instrumentalists. The ultimate tribute to the Gypsy Kings, these seasoned performers are no strangers to the stage, and use their many years of experience to make their tribute shows truly memorable.
Formed in Seville, the Spanish guitarists in this tribute show are four friends with a passion for rumba and flamenco music. Aiming to bring the soul of Andalusia (Southern Spain) to the whole world through the sound of their guitars and voices, this band merges flamenco rhythms and sounds with the spirit of Andalusian folk creating a festive, relaxed and joyous atmosphere. 
Led by an award winning Flamenco guitarist, all four of the exceptional musicians and singers in this tribute are dedicated to recreating the feeling of a genuine Gipsy Kings concert. Performing a divers repertoire of the band's most iconic hits, as well as other stunning Spanish and gypsy music covers, our group's repertoire features everything from 'Volare' and 'Bomboleo' to traditional Flamenco tunes like 'Alegrías De Cádiz' and 'Tangos Flamencos'. Able to adapt their extensive repertoire to suit your event, our musicians provide fun, energetic live shows. 
Accompanying this Gipsy Kings Tribute are a group of great musicians from the Sevillian musical area, playing instruments like double bass, conga and chimes. If you want to add an extra splash of colour to your event, you can also book professional "bailaoras" (Flamenco dancers) to accompany the  musicians. Providing a dynamic Spanish Flamenco act, audiences love the visual element supplied by these fantastic dancers. Having performed at many prestigious venues including Beirut International Exhibition & Leisure Center and Don Carlos Hotel, our Gipsy Kings Tribute bring an authentic taste of Spanish culture to all occasions. To learn more about booking this act for your event, get in touch with our team at Scarlett Entertainment today.
Volare
Bamboleo
Hotel California
Djobi Djoba
My Way
Pidamela
Vamos A  Bailar
Ven Ven Maria
Todos Olé
Amor Amor
Viento Del Arena
La Donna
Poquito A Poco
Sin Ella
Soy
Hoy
Quiero Saber
Bailame
Caminando Por La Calle
Un Amor
La Montaña
Tu Quieres Volver
El Camino
Hablame
Triste Pena
A Mi Wawa
Chan Chán
Rumbas
Aires De Huelva
Al Tun Tun
Amigos Para Siempre
Borrachera
Calaito
Color Moreno
Caminando Por La Vida
Déjate Querer
Dos Orillas
El Cuarto De Tula
El Sur
Es Inevitable
Echo De Menos
Fijate Bien
Fuera De Mi
Gitanitos Y Morenos
Hoy
Lagrimas Negras
La Media Vuelta
La Negra Tomasa
La Vida Sale
Las Noches Del Camino
Mi Vida Privada
Noches De Bohemia
Salta La Reja
Se Fuerza La Máquina
Se Me Olvidó Otra Vez
Se Nos Rompió El Amor
S.o.s.
Para Volver A Volver
Problema
Procuro Olvidarte
Quien Te Va A Querer
Que Tal Te Va Sin Mi
Valió La Pena
Vente Pa Madrid
Verde Que Te Quiero Verde
Yo Se Que Volverás
Hits Of Gypsy Kings
Instrumental Songs
Pharaon
Moorea
Trampa
Alegría
Rumbatech
Entre Dos Aguas
Rio Ancho
Colombianas
Guajiras
Malagueñas
Tarantas
Soleá
Flamenco
Bulerías
Alegrías De Cádiz
Tangos Flamencos
Sevillanas
Fandangos
Sevillanas
Al Pié De Un Naranjo En Flor
Carmen Se Llama
Cruzando El Puente
Cuando El Rio Suena
Debajo De La Portada
Deja Que Te Mire
El Arriate
Gitana Canastera
La Puerta De Toledo
La Soledad Del Amor
Llama Cuando Quiera
Luna Del Sur
No Me Esperes Esta Noche
No Puede Ser Rociero
Todo Termina En La Vida
Un Ocupa En Tu Corazón
Vente A Razones
Yo Soy Del Sur
Holland America Lines Mediterranean cruise
London "A taste of Spain"
Madrid Intercontinental Hotel
México (Puebla) "El Candelabro"
Sevilla Hotel S. Rafael (Resor)
Marbella "La Quinta Golf Club"
Lebanon "Beirut International Exhibition & Leisure Center"
Marbella Don Carlos Hotel
Milano (Italy) "La Spagna a Milano"
Lisboa "Expo Mundo Abreu"
Barcelona "Shoko"
Norwegian Escape's Inaugural sailing (Southampton-Miami 2.015)
Boyd´s Gibraltar
Marbella Kempinski bahía Hotel
Bologna (Italy) "La Spagna a Bologna"
Huelva Gran Hotel del Coto
Madrid Meliá Hotel
Norwegian epic Mediterranean cruise (eight cruises 2015 and five cruises 2016)
Kwait Regency Hotel
Barcelona Miramar hotel
Junta de Andalucía (Spanish government)
Sevilla Alfonso XIII Hotel Meliá
Estepona "Purobeach Marbella"
Idea Articles Related To Gipsy Kings Tribute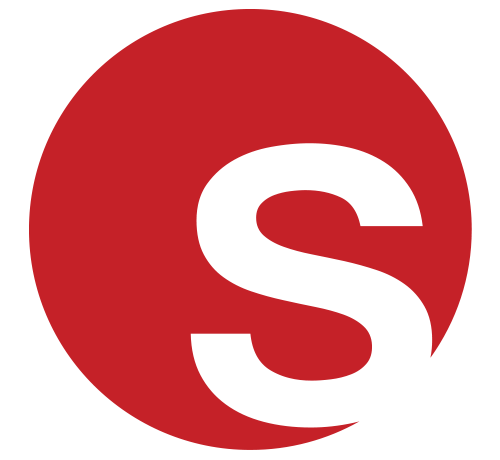 Culture Marketing: How Brands Use Cultural Entertainment to Add PR Value
Culture Marketing: How Brands Use Cultural Entertainment to Add PR Value
Juliana Rodriguez
|
12/07/2019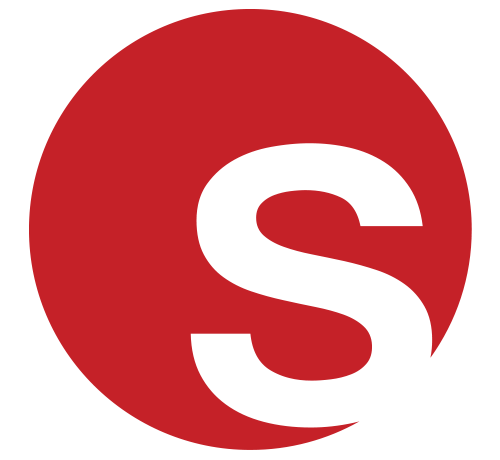 What is Cultural Entertainment (and why you should book this for your event)
What is Cultural Entertainment (and why you should book this for your event)
Grace Henley
|
09/07/2019