EINEN ROBOTER FÜR VERANSTALTUNGEN MIETEN
Geniale, interaktive Roboter mit individuellen Funktionen, angetrieben von modernster Technologie
Futuristische Roboter, die speziell programmiert wurden, um auf führenden Technologieausstellungen die Aufmerksamkeit auf sich zu ziehen, die Besucherzahlen auf Messen anzukurbeln und Gäste bei Firmenveranstaltungen zu unterhalten.

---
WARUM EINEN ROBOTER BUCHEN?
Mit dem Einzug der fortschrittlichen Technologie in die Veranstaltungs- und Unterhaltungsbranche war es nur eine Frage der Zeit, bis Roboter zu den Stars der Show werden! Trotz ihrer zunehmenden Beliebtheit ist das Publikum immer wieder von unseren freundlichen metallenen Freunden beeindruckt. 
Roboter sind eine erstaunlich vielseitige Unterhaltungsoption mit einer Vielzahl von anpassbaren Features und programmierbaren Eigenschaften. Von hybriden Humanoiden über fotofreudige Wanderroboter bis hin zu LED-Party-Superbots mit Rauch, Lasern und Kanonen gibt es für jeden Anlass den passenden Roboter.
---
Frequently Asked Questions
Steckt in jedem Roboteranzug immer ein Schauspieler?
Nicht immer. Normalerweise benötigen Roboter in Menschengröße und größer einen Darsteller im Inneren, damit sie zum Leben erwachen. In einigen Fällen werden kleinere Roboter von Experten und Robotikexperten ferngesteuert, die sie auch so programmieren können, dass sie Ihre Veranstaltung moderieren, tanzen, singen, Witze erzählen und sich sogar mit jedem Besucher unterhalten können.

Welche Art von Shows können Roboter vorführen?
Das hängt ganz vom jeweiligen Roboter ab! Wir können viele verschiedene Roboter für interaktive Walkabout-Sets oder komplette Shows anbieten. Wir haben zum Beispiel DJ-Roboter, die die Leute in Stimmung bringen; interaktive, umherstreifende Roboter, die Ihre Party moderieren können; Roboter, die spektakuläre Tanzshows aufführen; Roboter, die auf Stelzen laufen, und sogar Kampfroboter, die von den Teilnehmern als Teil einer genialen Teambuilding-Erfahrung selbst gebaut werden können.

Können Roboter für meine Marke werben?
Ja, auf jeden Fall! Roboter sind ein ideales, innovatives und futuristisches Werbemittel und gehören zu den gefragtesten Acts der Welt. Viele Technologiemarken buchen sie heutzutage, weil sie bei jeder Werbeveranstaltung einen bleibenden Eindruck hinterlassen. Die meisten unserer Roboter sind mit iPads und Panels ausgestattet, die in den Farben des Unternehmens gestaltet werden können oder auf denen die Logos der Marken abgebildet werden können.

Können Roboter im Freien eingesetzt werden?
Ja, das können sie. Roboter benötigen normalerweise große Freiflächen für ihre Aufführungen, insbesondere wenn sie sehr groß sind. Einige unserer Robotershows wurden sogar speziell für Aufführungen unter freiem Himmel konzipiert. Allerdings müssen die Wetterbedingungen berücksichtigt werden, vor allem wenn es sich um echte Roboter und nicht um Roboteranzüge handelt.

Wie können die Roboter bei meiner Veranstaltung mit dem Publikum interagieren?
Die meisten Robotershows sind sehr interaktiv, da es sich um Walkabouts handelt. Das macht sie ideal für Veranstaltungen, die Entertainer suchen, die mit ihrem Publikum kommunizieren können. Die Zuschauer können mit den Robotern nicht nur Fotos machen, sondern auch ein echtes Gespräch führen. 
Echte Roboter sind in der Regel mit Kameras, Berührungssensoren und Mikrofonen ausgestattet, so dass Menschen, die sie aus der Ferne steuern, auf jede Frage, Geste oder Aktion richtig reagieren können.
Wie transportieren die Darsteller ihre Roboteranzüge?
In den meisten Fällen müssen die Anzüge und die verschiedenen Kostüme im Voraus zerlegt und verschickt werden. Die Art des Transports hängt von der vorherigen Vereinbarung mit dem Darsteller ab. In einigen Fällen sind die Transportkosten im Preis inbegriffen.

Können echte Roboter so programmiert werden, dass sie beliebige Sprachen sprechen?
Aber sicher! Echte Roboter können so programmiert werden, dass sie verschiedene Sprachen sprechen, so dass sie mit Ihren Gästen unabhängig von deren Nationalität interagieren können. Wenden Sie sich an unsere Unterhaltungskoordinatoren und bitten Sie sie, Sie über die verschiedenen Möglichkeiten zu beraten.

Kann ein Roboter meine Veranstaltung moderieren?
Ja, absolut! Interaktive Roboter sind die ideale Meet & Greet-Option für jeden Anlass. Sie können Gäste herzlich willkommen heißen, sie zu Ihrem Messestand führen und einige von ihnen können sogar Präsentationen und Vorträge halten oder als Barkeeper Getränke servieren!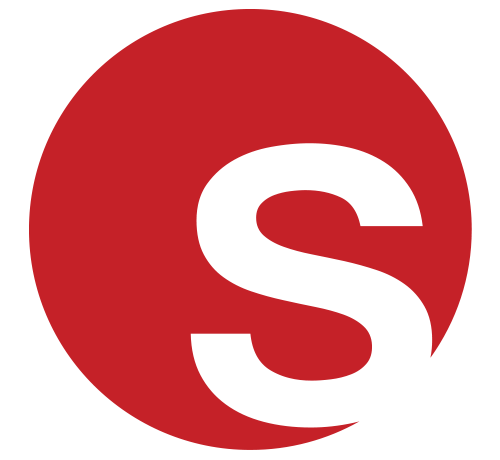 Featured Act
UNSER VORGESTELLTER ROBOTER
Jeder liebt ein Selfie, was könnte also besser sein als unser Foto-Roboter! Er gilt als der erste Fotoautomaten-Roboter der Welt und ist mit vollständig anpassbaren Sprachmodulen ausgestattet, sodass er eine unverwechselbare und erkennbare Stimme hat. 
Unser Foto-Roboter eignet sich auch perfekt für die Einbindung in die sozialen Medien. Wir haben eine Reihe von Foto-Robotern und Selfie-Robotern auf der ganzen Welt im Angebot, also setzen Sie sich bitte mit uns in Verbindung.
Click here for profile
CASE STUDY:

TITAN BEI DER FORMEL 1

Im Rahmen einer mit Spannung erwarteten Zusammenarbeit mit der Formel 1 wollten wir das Beste für ihre F1-Veranstaltungen in ganz Europa liefern. Natürlich musste es Titan der Roboter sein! Mit seinen Branding-Panels zog er unglaubliche Besucherzahlen und Presseberichte an. 

Titan interagierte mit Fans und Besuchern und war anschließend in den VIP-Bereichen mit Persönlichkeiten wie Emma Bunton! Ausgestattet mit anpassbaren Sprachmodulen gab Titan witzige Kommentare zum vorangegangenen Rennen ab, und unterhielt sich aufrichtig mit den Gästen. Titan erntete sowohl von den Fans als auch von der Formel 1 selbst begeisterte Kritiken.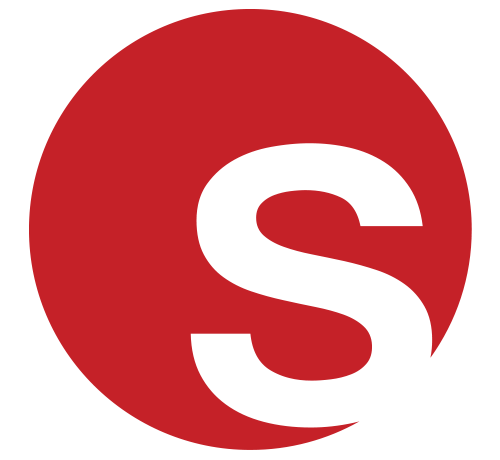 EVENT ENTERTAINMENT INSPIRATION
Currently Trending- Robotics IN Germany
Experten-Tipps zum Buchen von Robotern
Unsere Leiterin der Künstlerentwicklung Daniela gibt ihre besten Tipps
Beschränkungen des Veranstaltungsortes sind zu beachten
Viele unserer Roboter haben besondere Anforderungen an den Untergrund, d. h. sie können sich nicht auf losem Untergrund oder schlammigem Terrain bewegen oder bei schlechten Wetterbedingungen auftreten. Prüfen Sie den Veranstaltungsort und die Einrichtungen im Vorfeld sorgfältig, um sicherzustellen, dass Sie das Beste aus Ihrem ausgewählten Roboter herausholen können! Wenn Sie unsicher sind, fragen Sie einen unserer Unterhaltungsexperten, um alle logistischen Anforderungen zu klären.

Wir können Roboter individuell anpassen
Ganz genau! Das Mieten eines Roboters ist für Firmenkunden ein Kinderspiel, da wir die Möglichkeit haben, unverwechselbare Stimmen, verschiedene Sprachen, Schlüsselbotschaften für die Veranstaltung und das Branding vor zu programmieren. Die Personalisierung kann sich auch auf den Körper des Roboters erstrecken. Das Budget ist ein entscheidender Faktor, wenn es darum geht, wie viel oder wie wenig Sie den Roboter an Ihre Bedürfnisse anpassen können.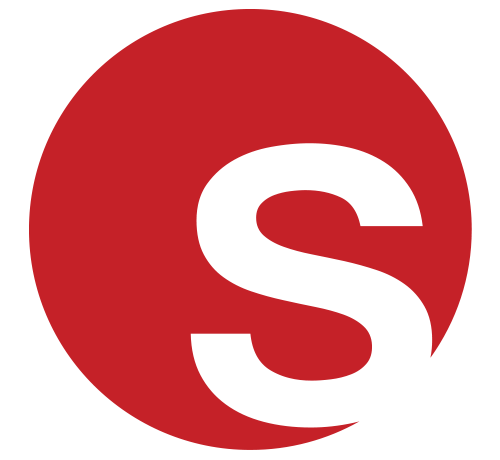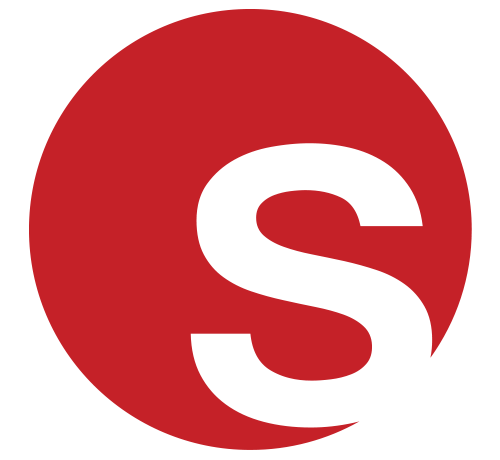 New and Exciting Robotics
Ausgestattet mit der neuesten und besten Technologie ist unser unbestreitbar cooler Robotic Drinks Server eine unglaubliche Unterhaltungsoption, die gleichzeitig auch eine Bewirtungsfunktion übernimmt. Unser Robotic Drinks Server kreiert das gewünschte Getränk, bevor er es dem Kunden aushändigt. 
Unser hilfsbereiter Gastgeber ist eine großartige Ergänzung für Firmenveranstaltungen von Tech-Giganten und Cocktailempfänge. Eine innovative Neuheit, die mit Sicherheit für Aufsehen sorgen wird!
Click here for act profile
Who are some famous Robotics?
Titan The Robot

Titan ist ein internationaler Superstar und eine echte Roboterikone! Mit seiner überragenden Größe von 1,80 m verbindet Titan modernste Technologie mit den liebenswerten, menschenähnlichen Eigenschaften von Humor und Theatralik. Mit hochkarätigen Kunden wie Rihanna und Jonathan Ross hat sich Titan zu einer eigenen Berühmtheit entwickelt und ist einer unserer meistgefragten Entertainer.

Segway Robot

Unser Segway-Roboter wurde bekannt, als er im Musikvideo von Ed Sheeran und Travis Scott für den Song Antisocial auftrat. Mit über 51 Millionen Aufrufen ist dieser beeindruckende mobile Roboter seither unglaublich gefragt. Mieten Sie unseren Segway-Roboter, um Gäste bei einem Cocktailempfang zu unterhalten oder um Passanten zu einem Besuch an einem Messestand zu animieren.