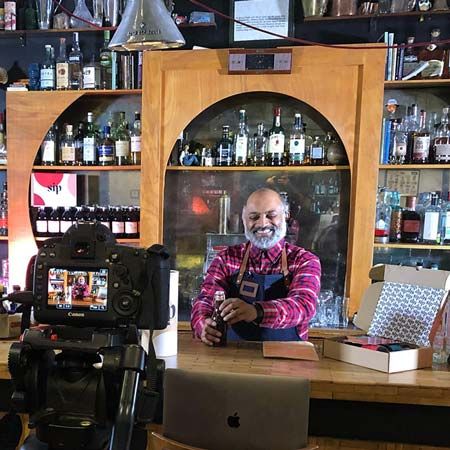 Virtual Cocktail Workshop
A masterclass delivered directly to your door, this workshop is the perfect way to engage virtual event guests
Our masterclasses are led by our team of highly experienced bartenders who will deliver a fun and engaging cocktail workshop
Every attendee will receive our cocktail box with everything they need: amazing ingredients, garnishes and easy to follow recipe cards
Supplied with the ingredients, and know-how, attendees will be ready to create anything from a simple classic to more flamboyant cocktails
Optional extras include branded bar tools kits, bespoke branded packaging, custom company cocktails, bespoke quizzes and more! 
Virtual Cocktail Workshop PHOTOS
With a choice of packages, these online cocktail workshops make a perfect virtual event experience. Ideal for celebrating with friends or teams, our professional bartenders will teach you how to make a selection of cocktails.
Ingredients are sent out to your guests ahead of the event. There is an option to include equipment which can be branded.
Following an introduction, a typical session spends 15-20 minutes each drink - three cocktails in total. This is followed by the creation of a mystery cocktail then and engaging 15-20 minute question and answer session.
Book a Platinum Session to create a complete entertainment package which can include quizzes, stand-up sets from award-winning comedians all introduced by a witty compere.
All sessions make great corporate gifts and are a fun and engaging way to celebrate with your audience
FAQs
1. What is the setup?
The show is based at their premises, and the bartenders are currently in talks to use a green screen professional set up for those clients running their Ultimate Masterclass option. For the Standard Masterclass a good quality camera, lights and microphones are used, whereas the Ultimate Session uses two to three cameras.
As standard, they are using Zoom but can work with the standard streaming platforms out there. For the custom platform, they are working with Babl.
2. How long is each session?
A live session last from one-and-a-half to two hours.
3. How many people can take part?
No minimum or maximum. When numbers get up to 100-150+ the platform option comes into its own and allows for more engagement between teams, but it also works without. For conferences with 1000s of guests, the bartenders suggest doing a series of sessions throughout the event for which they would build a custom platform or alternative.
4. Do guests need anything to be able to participate?
If guests go for DIY bar kits, there will be a list of everyday household items they will need to provide such as a jar (shaker), spoon, rolling pin (muddler). They will also be required to provide ice and in some instances a few fresh ingredients such as lemon and orange for additional garnish.
5. Is the show interactive?
The Standard Package offers text engagement for Q&A, relayed by a dedicated assistant for more conversational interaction from bartender/host. Plus there is interaction for mystery cocktail through Instagram hashtags.
Booking the Ultimate Package gets you a host/compere who will provide more of a Jamie Oliver Naked Chef back and forth with the bartender/presenter and also link up any questions from the guests so they can ask live. There will also be a dedicated board for people to post their cocktail creations that people can comment on.
6. How can this experience be customised?
There are multiple options available for customising your event,  ballroom style tables for smaller group interaction, a skimmable facade for client branding. All packaging and bar equipment can be branded. Our bartenders can also do a mix and match of masterclasses and pre-batched cocktails. Clients can decide how many drinks they want and an option for creating a custom company cocktail. To create more of a 'real' event atmosphere, there are options to add entertainment acts into the schedule plus prize giveaways. You can also add on extra equipment and sessions such as a bubble kit, hands-free stirrer and flavour-blaster bubble garnish gun.
7. Can the show be pre-recorded?
The pre-recorded option comes as standard with an ingredients box and shoots with two cameras for close-ups and cutaways. A pre-recorded show lasts from one to one-and-a-half hours.
Idea Articles Related To Virtual Cocktail Workshop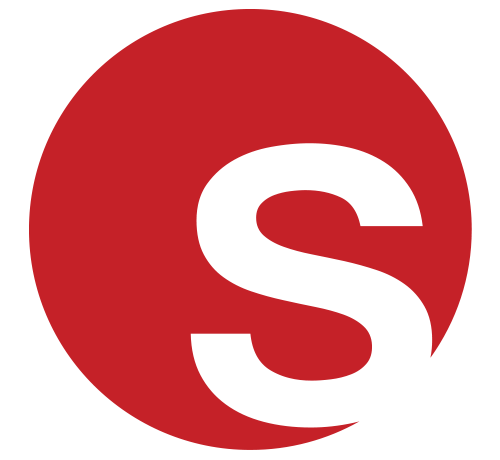 How To Host An Office Party After Lockdown: Tips For Success
Looking For Office Party Entertainment? Here's Everything You Need To Know
Freya Britton
|
20/07/2021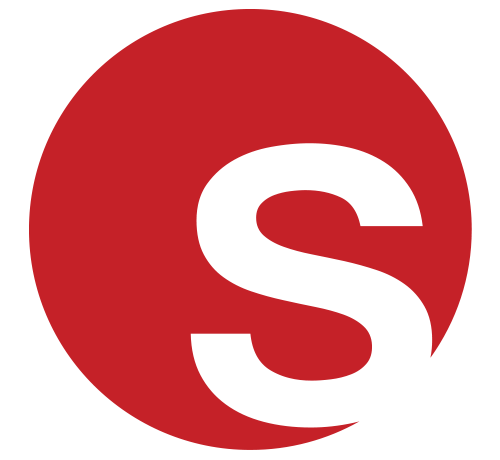 Return To Work Post-Lockdown Team Building Guide
Why You Need Team Building Activities When Returning To The Office
Freya Britton
|
06/07/2021