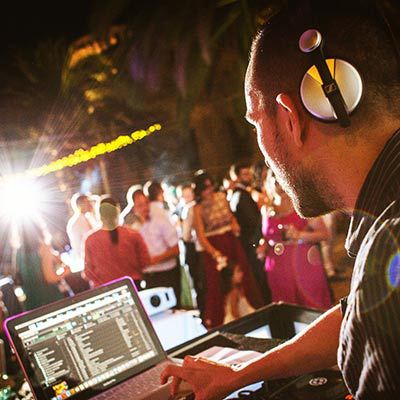 DJ Sergi
Offers a huge range of musical options to suit each moment of your event
Provides specialised equipment, different options depending on your needs
Has extensive experience. Always accommodating to clients requests
Previous clients include 5 star hotels in Spain, Vogue Fashion Night...
Based in Madrid and available to perform at events worldwide
DJ Sergi knows how to get the party started and make sure all guests are having a great time.
Offering a huge range of options to suit your event perfectly, he can create playlists that are suitable for every part of an event, from special wedding moments such as cake cutting, background music, and the evening party, he will adapt according to your needs.
DJ Sergi has all styles of music available to play; he will play all of your requests and can also include a microphone for any brave vocalists!
He also has specialised sound and lighting equipment especially for weddings and corporate events, available with a company logo or branding.
Previous clients include multiple 5 star hotels in Madrid and Barcelona as well as Vogue Fashion Night. With his great experience, Dj Sergi can be booked a range of events including exclusive events, private parties, weddings and corporate events.