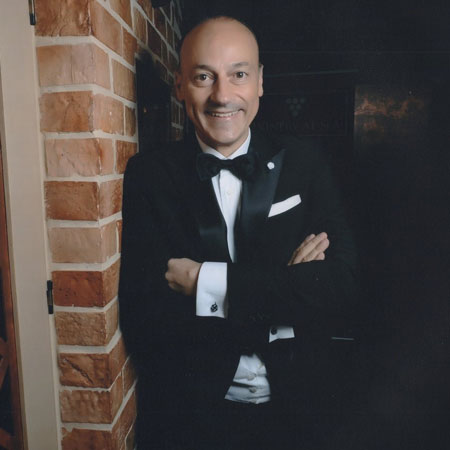 Host Pietro Asilli
Multilingual host speaks fluent Italian, Spanish and English, as well as basic French and Portuguese
Experienced master of ceremonies
High energy and popular presenter
Experienced event host and entertainer
Based in Milan, Italy, Pietro Asilli is available for international bookings
Pietro Asilli boasts a solid and extremely varied experience as an international entertainer. 
A versatile tour guide, holiday rep, and entertainer in holiday resorts he became a professional in the international arena of the industry. Working with tour operators, hotel and resort chains, and prestigious cruise line companies as well as in metropolitan cities including Moscow and New York.
Pietro travelled all around the world from Italy and the Mediterranean, North and South America, the Caribbean, Africa, Russia, Asia, exotic Islands and beyond developing foreign language skills.
Having travelled extensively working with high profile personalities, he gained diverse experience in hosting and coordinating events, ranging from community festivals, beauty contests, private corporate affairs, fundraisers and anniversaries. Developing a notable capacity for improvisation, Pietro is versatile multilingual entertainer, host, and master of ceremonies. 
He has the ability to engage a crowd with grand energy and vibrancy in hosting. Pietro speaks fluent English and Spanish, basic French and Portuguese, and sometimes a few welcome words in other languages.
Pietro's versatility and flexibility enables him to host a whole spectrum of events - from very formal and corporate to informal, comedy and fun atmospheres.
Over the years Pietro has worked as a versatile entertainer and chief entertainment officer, entertainment manager, artistic director, coordinator of international entertainment services and production shows, international cruise director, cultural director, holiday resort representative/guest relation, VIP guest coordinator, travel-tour coordinator, recruiting coordinator, training and development staff, sales and event project manager. 
Pietro acquired a solid artistic maturity and general knowledge about different aspects in the world of entertainment tourism and hospitality. He consolidated his experience as a communicator, participating in master marketing and communications, as well as commercial director/business developer. 
After working onboard the cruise ship, Royal Caribbean International (Mia-USA), as International Cruise Director, Pietro continues to be involved at an international level with most prestigious company and enterprise of the industry.
Discover more of our hosts and master of ceremonies on our roster.
To book Pietro Asilli to host, present or act as your master of ceremonies for your next big event, contact our team.