Karaoke Band Germany
Fantastic live karaoke band lets your guests become the star singers
Repertoire of 200 rock, pop and classics to chose from
Even provide projected lyrics from the audience to sing a long to
Fun-packed live music experience that everyone can get involved with
Based in Frankfurt and available for events all over Europe
Karaoke Band Germany PHOTOS
Our Karaoke Band Germany is an exceptional live music package that makes your guests become to all-star performers. The live karaoke band is a collective of extremely talented musicians who provide the live music for your event whilst members of the audience come up and sing.
Singing on a stage with a band is an opportunity the most people would like to experience and this Frankfurt bandeoke is the perfect booking to do so. They provide the live music and your guests do the singing. The karaoke band provides lyrics for the singers on stage and are also able to project the words on to a huge screen at the back of the stage so that the audience can sing a long too. 
Karaoke Band Germany has a a repertoire of 200 songs the you can chose from. You can see their setlist, above, ranges from rock and indie to pop and classics. You can expect all the big tunes from these guys ACDC, Adele, Nirvana, Jessie J, Guns N Roses, Foo Fighters, Amy Winehouse and many more. 
You can book these musicians for your rock bandeoke as their collection of songs is rooted in rock music and offer the kind of songs choices that many other live karaoke bands wouldn't offer.
Karaoke Band Germany is ideal for private bookings, staff parties, weddings, corporate functions or or live music venues all over Europe. 
To find out more or to book this live karaoke band for your event, please get in touch with our Entertainment Coordinators who are always more than happy to help. 
30 Seconds to Mars - The Kill
4 Non Blondes – What´s up?
ACDC - Highway to hell
ACDC - TNT
ACDC - You shook me all night long
Adele - Someone like you (acoustic version)
Adele – Rolling in the deep
Adele – Set fire to the rain
Agnostic Front – Gotta go
Alanah Myles – Black Velvet
Alanis Morisette - Ironic
Alex Clare - Too Close
Alice Cooper – Poison
Alicia Keys - Empire State of Mind Part 2 (acoustic version)
Alicia Keys – If I ain´t got you
Amy Winehouse – Rehab
Amy Winehouse – Valerie
Anouk - Everything
Anouk - Nobody´s wife
Arctic Monkeys - When the sun goes down
Backstreet Boys - Everybody
Backstreet Boys - Quit playing games
Bad Religion - 21st Century Digital Boy
Bad Religion – American Jesus
Beastie Boys – Fight for your right
Billy Idol - White Wedding
Billy Idol – Rebel Yell
Birdy – People help the people
Black Sabbath - Paranoid
Blondie – Call me
Blur - Song 2
Bob Dylan – Knockin on heaven´s door
Bon Jovi - Blaze of Glory
Bon Jovi – It´s my life
Bon Jovi – You give love a bad name
Britney Spears - Hit me Baby one more time (acoustic version von Travis)
Bryan Adams – Summer of 69
Christopher Cross - Ride Like The Wind
Coldplay - In my Place
Cranberries – Zombie
Creed – Higher
Danzig – Mother
David Hasselhoff - I´ve been looking for freedom
Deichkind - Remmidemmi
Depeche Mode – Enjoy the Silence
Die Toten Hosen - Opel Gang
Die Toten Hosen – Altes Fieber
Die Toten Hosen – Tage wie diese
Die Ärzte - Junge
Die Ärzte - Westerland
Die Ärzte – Zu Spät
Doors – People are strange
Dusty Springfield – Son of a Preacher man
Echt - Du trägst keine Liebe in dir
Elfmorgen – Sommer
Elle King - Ex´s and Oh´s
Elvis Presley - Jailhouse Rock
Elvis Presley – Don´t be cruel
Emiliana Torrini - Jungle Drum
Evanescence - Bring me to life
Evanescence - My Immortal (acoustic version)
Feeder - Buck Rogers
Foo Fighters - Best of you
Foo Fighters - My Hero
Foo Fighters - The Pretender
Foo Fighters – Walk
Gloria Gaynor – I will survive
Gossip – Heavy Cross
Green Day – Basket Case
Guano Apes - Lords of the Boards
Guano Apes – Big in Japan
Guano Apes – Open your eyes
Guns´n Roses – Sweet Child o´mine
Heroes del Silencio – Entre dos Tierras
Hozier - Take Me To Church
Janis Joplin - Mercedes Benz (acapella)
Jennifer Rostock – Echolot
Jessie J - Pricetag
Jet – Are you gonna be my girl?
Jimmy Eat world – Sweetness
Jimmy Eat world – The Middle
Jimmy eat world – Bleed American
Joan Jett – I love Rock´n´Roll
Joan Osbourne – One of us
3 Doors Down - Kryptonite
Journey – Don´t stop believing
Juli – Geile Zeit
Katrina & The Waves - Walking on Sunshine
Killers - Mr. Brightside
Kings of Leon – Sex on fire
Kings of Leon – Use Somebody
Lena - Satellite
Mando Diao - Dance with somebody
Mando Diao – Down in the past
Marilyn Manson – Sweet dreams
Marius Müller Westernhagen - Dicke
Melissa Etheridge – Like the way I do
Meredith Brooks - Bitch
Metallica - Enter Sandman
Metallica - Nothing Else Matters
Miley Cyrus - Wrecking Ball
Monkees - I´m a believer
Monster Magnet - Spacelord
Motörhead - Ace of Spades
Muse - Hysteria
Natasha Bedingfield – Soulmate
Nena – Irgendwie irgendwo irgendwann
New Model Army - 51st State
New Radicals - You get what you give
Nickelback – Rockstar
Nirvana - Rape me
Nirvana - Smells like teen spirit
Nirvana – Come as you are
Nofx – Kill all the white man
Oasis - Don´t look back in anger
Oasis - Morning Glory
Oasis – Wonderwall
Offspring – Self Esteem
Papa Roach – Last Resort
Pearl Jam - Alive
Pennywise - Brohymn
Pink - Fuckin´ Perfect
Pink - Who knew
Pixies - Where is my mind?
Radiohead - Creep
Rage against the Machine – Killing in the name
Ramones – Blitzkrieg Bop
Red Hot Chili Peppers - Can´t stop
Red Hot Chili Peppers - Otherside
Robbie Williams – Angels
Rocky Horror Picture Show - Time Warp
Rolling Stones – Angie
Rolling Stones – Jumpin Jack Flash
Selig - Ohne Dich (acoustic version)
Sinead O´Connor - Nothing Compares 2 U
Sportfreunde Stiller – Ein Kompliment
Steppenwolf – Born to be wild
Sunrise Avenue - Hollywood Hills
Survivor - Eye of the Tiger
System of a Down - Chop Suey
System of a Down - Toxicity
System of a Down – Aerials
Take That — Back for good
Taking Back Sunday – Cute without the E
Tenacious D - Fuck her gently (acoustic)
The Calling - Wherever you will go
The Darkness - I believe in a thing called love
The Proclaimers - 500 Miles
The Subways – Rock´n´Roll Queen
The White Stripes - 7 Nation Army
Tina Turner - Simply the best
U2 - Beautiful Day
Udo Lindenberg - Mein Ding
Wanda - Bologna
Wheatus - Teenage Dirtbag
Wir Sind Helden - Denkmal
Joe Cocker - Unchain my heart
IDEA ARTICLES RELATED TO Karaoke Band Germany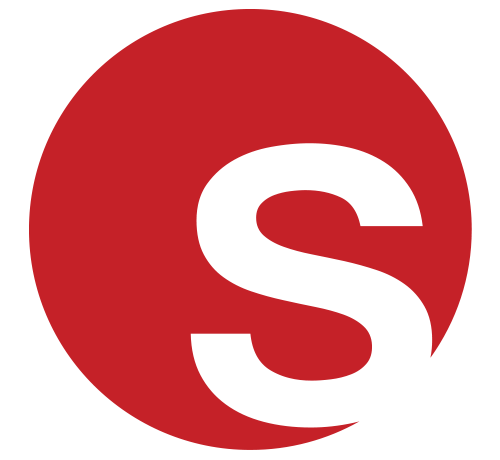 Top UK Bands & Live Music To Book This Summer
Top UK Bands & Live Music Ideas for Summer Events
Grace Henley
|
11/05/2021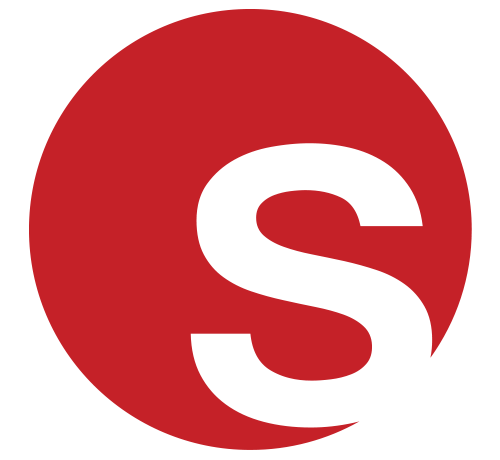 How to Surprise Millennials and Draw Social Influencers to Your Event Using Experiences
How to Surprise Millennials and Draw Social Influencers to Your Event Using Experiences
Grace Henley
|
12/10/2018