ZIRKUSSHOWS & ARTISTEN BUCHEN
Engagieren Sie Zirkusartisten und themengebundenes Entertainment für Veranstaltungen: privat oder geschäftlich
Hereinspaziert, hereinspaziert! Entdecken Sie unser Angebot an spektakulären Zirkuskünstlern.  Von Solonummern bis hin zu ganzen Zirkustruppen haben wir faszinierende Luftakrobaten, Stelzenläufer, Freakshows, Verrenkungskünstler, Akrobaten und vieles mehr. Was auch immer Ihr Motto sein mag, bei uns finden Sie Zirkuskünstler, die zu Ihrer Veranstaltung passen - von alten Zirkuskostümen über traditionelle chinesische Kunststücke bis hin zu modernen Konzepten.
---
ZIRKUSNUMMERN UND TRUPPEN ENGAGIEREN
Zirkusshows sind eine traditionsreiche Unterhaltungsform mit einer langen und facettenreichen Geschichte und bieten eine Fülle an sensationeller Unterhaltung - von waghalsig und atemberaubend bis hin zu verspielt und skurril. 
Dank des Cirque du Soleil und des Kinohits The Greatest Showman erfreuen sich sowohl klassische als auch moderne Zirkusshows einer großen Nachfrage und stehen derzeit im Rampenlicht. Zirkusvorstellungen sind für jede Veranstaltung, jeden Anlass, jedes Publikum und jeden Ort geeignet und können auf Ihre speziellen Bedürfnisse zugeschnitten werden. Von lebhaften und farbenfrohen, familienfreundlichen Darbietungen bis hin zu glamourösen Shows für Unternehmen und ausgefallenen Zirkuskonzepten - unser Angebot umfasst einige der beeindruckendsten Zirkusprogramme der Welt. 
Entdecken Sie hypnotisierende Verrenkungskünstler, Akrobaten und Handstandartisten, todesmutige Luftakrobaten, berauschende chinesische Zirkustruppen, Clowns, Jongleure und vieles mehr. In prächtigen Kostümen und dramatischem Make-up, mit themengebundenen Requisiten, beeindruckenden Kulissen und eindrucksvollen Lichtshows, werden die Gäste mit der Zirkustruppe regelrecht durchbrennen wollen!
Sie können die Zirkusartisten als Solisten, Duos und Trios bis hin zu eindrucksvollen Produktionen ganzer Zirkustruppen mit einer beliebigen Anzahl professioneller Artisten buchen. Unsere verblüffenden und originellen Zirkuskünstler bieten ein äußerst flexibles Unterhaltungsprogramm, das sich aus Mix-and-Mingle Sets, Bühnenshow und Ambiente Entertainment zusammensetzt.
Machen Sie sich bereit, von unseren atemberaubenden Zirkusnummern verführt, überrascht, fasziniert und in den Bann gezogen zu werden!
---
Frequently Asked Questions
Welche Art von Zirkusunterhaltung bieten Sie an?
Zirkus ist eine aufregende und vielfältige Unterhaltungsform, die sich über Länder, Kulturen und Zeitalter erstreckt. Daher werden laufend neue spektakuläre Kunststücke und Stilrichtungen entwickelt! Das bedeutet, dass wir ein sehr abwechslungsreiches Angebot an Zirkusunterhaltung anbieten können, von Walkabout Entertainment bis zu Bühnenshows, von Solonummern bis zu ganzen Truppen, von der Luft- bis Bodenakrobatik.
Werfen Sie einfach einen Blick auf unsere Zirkuskategorien, und vielleicht entdecken Sie ein Zirkusprogramm, von dem Sie gar nicht wussten, dass es existiert! Aber um Ihnen einen kleinen ersten Überblick zu geben, finden Sie bei uns Akrobaten, Luftakrobaten, Contortionists, Clowns, Freakshow-Künstler, Feuerkünstler, chinesischen Zirkus, Varieté-Zirkus und vieles mehr. 
Kann ich eine komplette Zirkusshow für meine Veranstaltung buchen?
Ja, natürlich! Wir arbeiten mit einer Vielzahl von Zirkustruppen in Ländern auf der ganzen Welt zusammen. Mit einer Reihe von vorab choreografierten Shows, die zu allen möglichen Mottos passen, sind unsere Zirkuskünstler auch in der Lage, Elemente ihrer Show an Ihre Bedürfnisse anzupassen. Wählen Sie Ihre Artisten für ein maßgeschneidertes Zirkusspektakel, das eine Vielzahl von faszinierenden Kunststücken beinhaltet. 
Mit unserem hauseigenen Kreativteam können wir Ihnen auch dabei helfen, Ihre eigene Zirkusshow von Grund auf zu entwerfen! 
Bieten Sie themenspezifische Zirkusshows an?
Ja, das tun wir! Von klassischem Zirkus über Unterwasser-Themen bis hin zu afrikanischen Savannen und Halloween-Freakshows - unsere Truppen bieten alle möglichen Themen an und passen ihre Kostüme gerne an das von Ihnen gewählte Thema an.

Welche roaming Zirkusartisten kann ich engagieren?
Roaming Zirkusartisten sind fantastisch für interaktive Unterhaltung, die Ihre Gäste beeindrucken wird. Stelzenläufer sind eine klassische Option, die Ihrer Veranstaltung einen besonderen Glanz verleiht. Es ist kein Wunder, dass Stelzenläufer mit ihren endlosen Themen- und Kostümoptionen sowie ihren springenden Stelzen zu den am häufigsten nachgefragten Zirkusartisten gehören. 
Luftakrobaten eignen sich hervorragend für die Unterhaltung im Freien - entweder an einem Aerial Hoop oder an Seilen hoch über dem Publikum oder auf einem freistehenden Gestell inmitten der Menge. 
Ich habe eine Veranstaltung mit Zirkusthema, welche Unterhaltungsideen haben Sie?
Viele! Zirkus ist ein wunderbares Thema, mit dem sich alle möglichen Atmosphären und Stimmungen erzeugen lassen. Überlegen Sie, ob Sie sich für ein glamouröses Vintage-Thema entscheiden möchten, das für eine anspruchsvolle Erwachsenenunterhaltung sorgt. Das Thema Zirkus kann aber auch fröhlich, lustig und energiegeladen sein, um eine jüngere Zielgruppe anzusprechen. Oder Sie entscheiden sich für den orientalischen Stil und chinesische Zirkusnummern, um eine aufregende Halloween-Unterhaltung zu schaffen. Es gibt so viele Möglichkeiten! 
Um ein beeindruckendes Erlebnis zu schaffen, muss man mit den verschiedenen Sinnen spielen. Neben den Walkabout-Zirkusnummern und der Hauptvorstellung bieten wir auch atemberaubende Zirkusdekoration für Tische, Speiseoptionen, Live-Musiker und vieles mehr.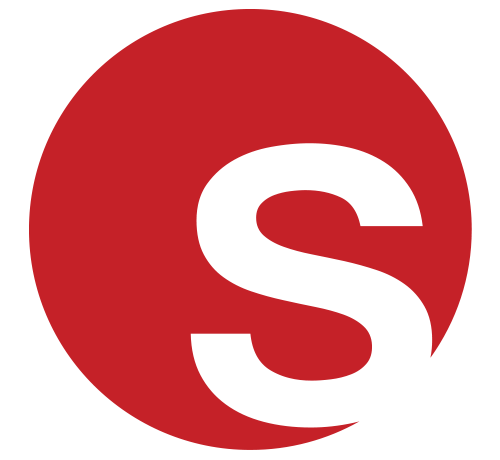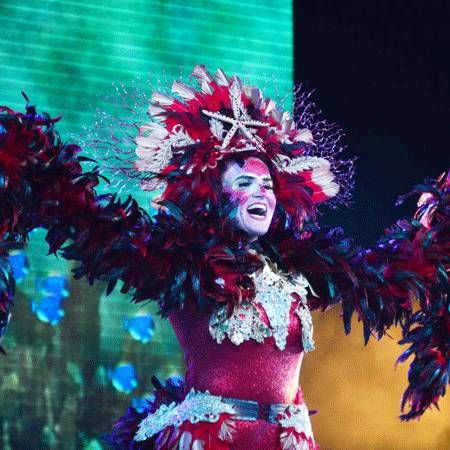 Featured Act
VORGESTELLTE ZIRKUSSHOW
Aqua Cirque ist eine bezaubernde Zirkusshow rund um das Thema Meer, die von unserer Abteilung Custom Creations entwickelt wurde. In unserer von der Unterwasserwelt inspirierten Show treten freundliche Fische, Seeigel, eine tapfere Meerjungfrau, eine grausame Meereskönigin und andere lustige Charaktere auf. Aqua Cirque ist eine farbenfrohe und lebendige, familienfreundliche Show, die Kinder begeistern und auch Erwachsene unterhalten wird.
Die Aqua Cirque-Show ist weltweit verfügbar; unser Custom Creations-Team findet lokale Talente an Ihrem Wunschort. Die Besetzung kann aus verschiedenen Musikern und Zirkuskünstlern bestehen, von Luftartisten und Akrobaten bis hin zu Sängern und Violinisten! 
Click here for profile
CASE STUDY:

KLEINE CIRQUE DU SOLEIL-STARS GLÄNZEN AUF DEM DUBAI SHOPPING FESTIVAL

Le PeTiT CiRqUe führte 7 Tage lang jeden Tag eine einzigartige, atemberaubende Zirkusshow anlässlich des Dubai Shopping Festivals auf. Die unglaubliche Truppe junger Artisten im Alter von 6 bis 16 Jahren verblüfft mit außergewöhnlichen Zirkusfähigkeiten, die es mit älteren Profis in der Branche aufnehmen können. Das Publikum versammelte sich im City Centre Mirdif Mall, um die Magie unserer "Imaginary World"-Show zu bewundern, die sich vor ihren Augen entfaltete. Vor allem die Kinder waren von den kleinen Wunderkindern hellauf begeistert!

Das Tolle an Le PeTiT CiRqUe ist, dass sie ihre Shows an jedes Veranstaltungsmotto anpassen können, auch zu Halloween und Weihnachten. Sie bieten auch Live-Streaming und die Möglichkeit, individuelle Routinen für virtuelle Veranstaltungen aufzuzeichnen.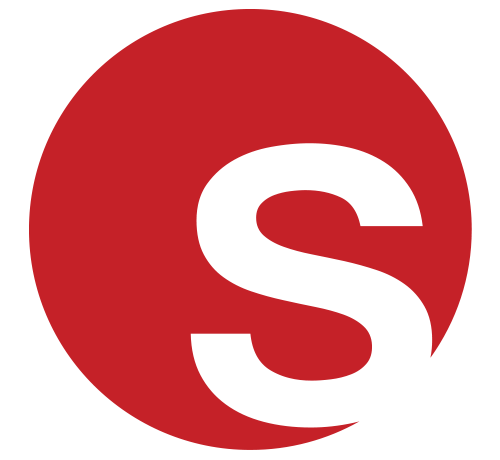 Currently Trending- Circus Entertainment IN Germany
Experten-Tipps zum Buchen von Zirkusunterhaltung
Unsere Leiterin der Künstlerentwicklung Daniela gibt ihre besten Tipps
Wo soll man anfangen?
Zirkus-Entertainment ist ein vielseitiger Mix aus Fähigkeiten, was anfangs einschüchternd wirken kann. Konzentrieren Sie sich zunächst auf Ihre Veranstaltungsziele oder Ihren Zeitplan. Vielleicht möchten Sie die Gäste bei ihrer Ankunft begrüßen? Dann empfehlen wir Ihnen einen Stelzenläufer, der am Eingang steht und die Gäste mit einer Jongliervorführung erfreut.
Dies ist nur ein kurzes Beispiel. Wie auch immer Ihr Budget und Ihre Vorstellungen aussehen, ob im kleinen Rahmen oder im großen Stil, wir können Ihnen die besten Zirkuskünstler vermitteln.
Zirkusvorstellungen sind individuell gestaltbar
Unsere Abteilung für Custom Creations kann die perfekten Artisten casten und unglaubliche Zirkusproduktionen kreieren, die zu jedem erdenklichen Thema passen.
Unsere hauseigenen Kostümbildner und Choreographen können Zirkuspakete für jedes Budget zusammenstellen. Das gilt für jede Besetzung, ob ein paar Darsteller oder eine komplette Bühnenshow!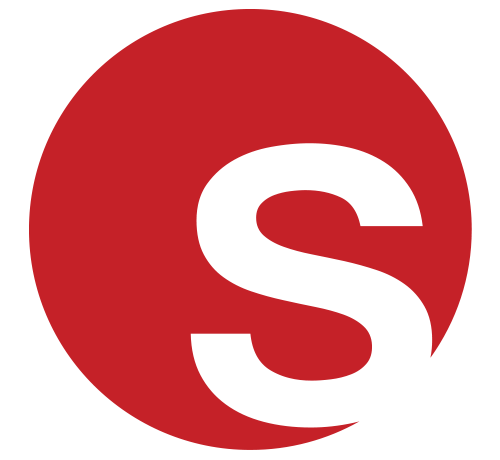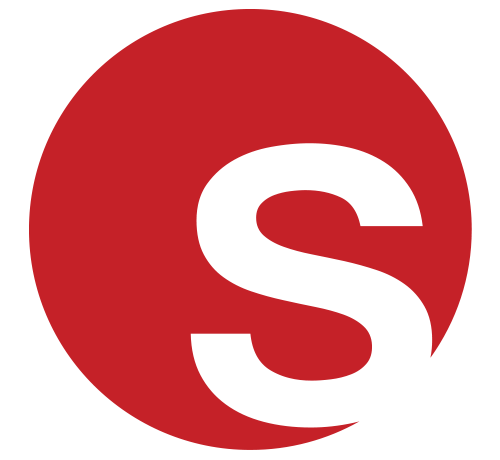 New and Exciting Circus Entertainment
Eine atemberaubende Aerial-Dance-Nummer, die von Millionen von Zuschauern in internationalen Talentshows verfolgt wird: Darf ich vorstellen, die Mothmen! Diese akrobatische Lufttanzgruppe erreichte mit ihren hochfliegenden Tanzshows das Viertelfinale von America's Got Talent. In jeder Phase des Wettbewerbs stellten sie den Raum auf den Kopf, drehten die Bühne auf die Seite und tanzten in einer scheinbar dreidimensionalen Welt!
Die unglaublich talentierte Truppe kombiniert Luftakrobatik, Tanz und Videomapping zu einer spannungsgeladenen Show mit atemberaubenden Bildern und einer tiefgründigen Geschichte. Die Mothmen Aerial Dance Show kombiniert Technologie und Zirkuskunst, um das Geschichtenerzählen auf der Bühne zu revolutionieren.
Click here for act profile
Who are some famous Circus Entertainment?
Viktor Kee - AGT Juggling Act

Die Geschichte des modernen Zirkus reicht bis ins 18. Jahrhundert zurück, aber wenn die meisten Menschen heute an Zirkus denken, kommt ihnen der Cirque du Soleil in den Sinn. Der Cirque du Soleil ist der größte zeitgenössische Zirkusproduzent der Welt; allein in Las Vegas sehen jeden Abend 9.000 Menschen eine Cirque du Soleil-Show! Ein bemerkenswerter Cirque du Soleil-Darsteller ist Viktor Kee (Bild), der bei America's Got Talent zu sehen war. Viktor Kee ist bekannt für seine faszinierenden Darbietungen, bei denen Akrobatik, Tanz und Jonglieren perfekt mit der Musik synchronisiert werden. Das Ergebnis ist verblüffend und eine bemerkenswerte Neuerfindung der Jonglierkunst, wie wir sie kennen.