Aerialists For Hire
Book breathtaking shows from aerial dancers and vertical performers
Performing the art of aerial circus, our highly specialised acrobats suspend themselves from silks, trapeze, hoops and unique props. Defying gravity high in the air, acrobats, dancers and even musicians and sports athletes deliver spectacular shows and aerial acts. 

---
Booking Aerial Acts
A traditional circus act with undeniable appeal and endless possibilities! By adopting ambitious choreography, advancing technology, modern soundtracks and themed-costuming, aerial acts continue to innovate and evolve. Solo or several acrobatic artists can take to the air (or scale down the side of a building) and collaborate with other circus acts or even musicians and digital artists. 
Many clients adore the idea of aerial at their upcoming event but are unsure if a typical aerial set-up will be suitable. Rest assured, many aerial-style performances can take place with or without structural rigging points. Along with aerial silks; hoops; chains; trapezes; birdcages; chandeliers; hearts and many more suspended props, plenty of Aerialists offer free-standing alternatives which are just as impactful. 
---
Frequently Asked Questions
What are the rigging requirements for aerialists?
Aerialists require a rigging point so that they can safely attach their equipment. Many venues will offer a rigging point and having rigging suppliers they work with, but it's best to get this confirmed as soon as possible - historical buildings likely won't. If not, a truss structure could be installed, or our artists could perform with a freestanding rig - we will work with you to achieve the best option. 
Another watch out is that taking equipment down post-performance can take time due to the health and safety surround de-rigging - especially if other performers are on stage, or an audience is seated underneath. A way around this is to utilise the aerial equipment as decor; aerial silks make beautiful drapes while aerial props can become art-installation talking points.
How much height do I need for an aerial performance?
Generally, a height of 6m is advised for an effective aerial display that can include drops in the choreography. However, aerial hoop is a good option for lower ceilings. A height of 3.5m allows an artist to perform on top of the hoop as well as inside and below it. 

Can aerialists be tailored to suit my theme?
Yes! Many aerialists offer innovative and exciting themes to suit all kinds of events, occasions and moods. From flowery woodland nymphs and futuristic galactic characters to spooky Halloween themes and sophisticated vintage pin-ups, we love nothing more than working with artists to develop a new or tailored themed performance. 
Also consider which type of aerial equipment would suit your theme; for example, trapeze is great for a vintage circus vibe, while coloured silks suit corporate events looking for on-brand colours, and there are all manner of bespoke aerial props including stars, birdcages, animals and more.
How long is an aerialist performance usually?
For a high-impact stage performance, we recommend 3-5 min, while ambient performances work well as three 10-15 min sets with breaks in between. Due to the highly physical nature of aerial shows, artists will have a maximum amount of time they can work for without a break. You can always add more aerialists or mix with additional performers.

What are the different types of aerial performers?
This is quite a long list! Aerialists are always creating innovative new techniques and styles as well as drawing on the long history of acrobatics. They can be performed solo, as a duo, trio, synchro, all the way up to a whole troupe. Our aerialists span:
Aerial Silks - hanging fabric which may be in two strips or as a single piece. Aerial silks come in many different colours. Aerial chain, straps and Spanish Web achieve similar choreography to aerial silks.
Trapeze - A short horizontal bar hung by ropes, and can be static, swinging or flying. 
Cord Lisse - Also known as aerial rope, acrobats perform on a vertically hanging rope similar to silks.
Hoop - A circular ring that can be performed static, swinging or spinning
Chinese Pole - Requiring incredible core strength, acrobats climb, slide down and hold poses on a vertical pole.
Aerial Cube - A metal frame in the shape of a cube that allows multiple acrobats to perform at the same time.
Aerial Spiral - A stunning piece of steel apparatus in the shape of a corkscrew.
Champagne Aerialists - An acrobat serves champagne or other drinks upside down while suspended from any aerial apparatus.
Building Walkers - Aerial performance teams can deliver exceptional shows on the sides of skyscrapers from playing instruments to simulating sports matches, dance and even fashion shows.
Bespoke Aerial Props - Imaginative props may be used to create a certain atmosphere or in line with a specific theme.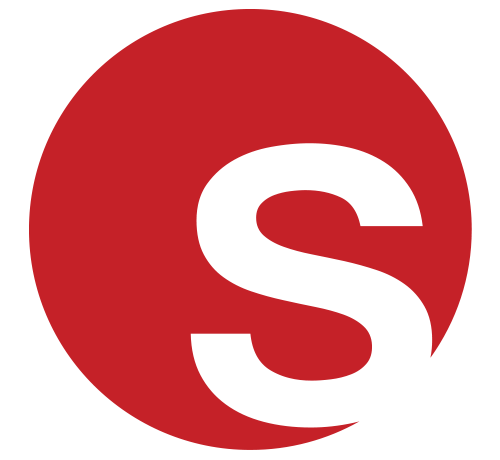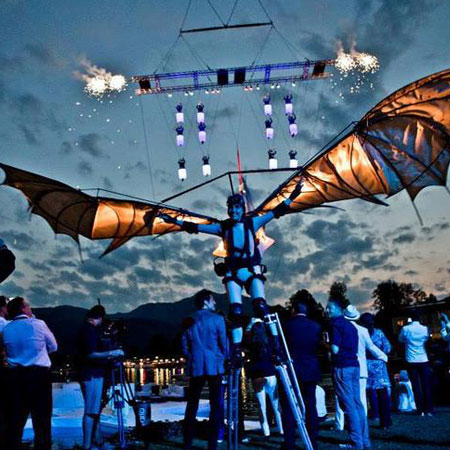 Featured Act
Featured Aerial Act
Our exclusive Aerial Drum Show is an epic entertainment choice for both indoor and outdoor events, especially opening and closing ceremonies, concerts, music festivals and sporting events. This sky-high act consists of LED Drummers bashing out explosive beats, while suspended high in the air, accompanied by an accomplished aerialist who amazes the audience below with daring acrobatic feats. Our Aerial Drum Show can be customised too, with bespoke costumes to complement any theme. This is high-impact entertainment that audiences will never forget!
Click here for profile
CASE STUDY:

Vertical Fashion Show on the Burj Khalifa, Dubai

We made the 2014 Dubai Shopping Festival an event to remember by creating a record-breaking visual statement that attracted global media attention with the first EVER vertical fashion show! 

Six performers suspended in the air proceeded to cascade down gorgeous silks draped down the side of the colossal Burj Khalifa, while models simultaneously walked the runway below. 

Our aerialists finished their performance by descending with the colours of the UAE flag behind them, carrying DSF shopping bags for a climatic (and branded) finale. We're delighted to have been awarded 'Best Entertainment Production' for this event at the Middle East Event Awards.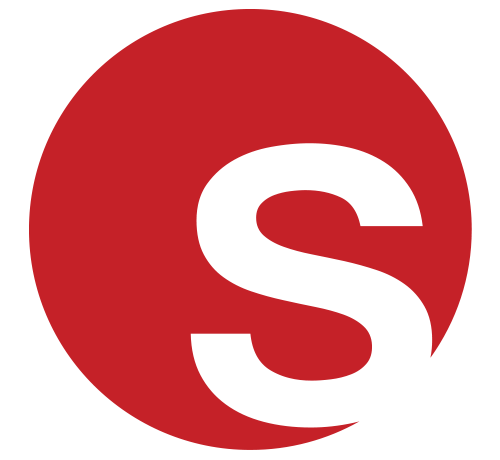 EVENT ENTERTAINMENT INSPIRATION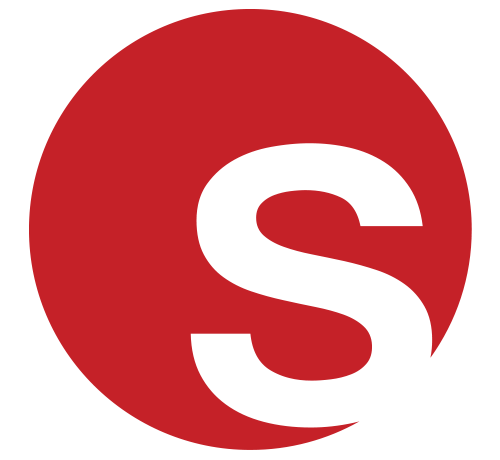 TikTok Trending Acts to Hire For Outstanding Event Entertainment
TikTok Trending Acts to Hire For Outstanding Event Entertainment
Helen Victoria
|
27/06/2023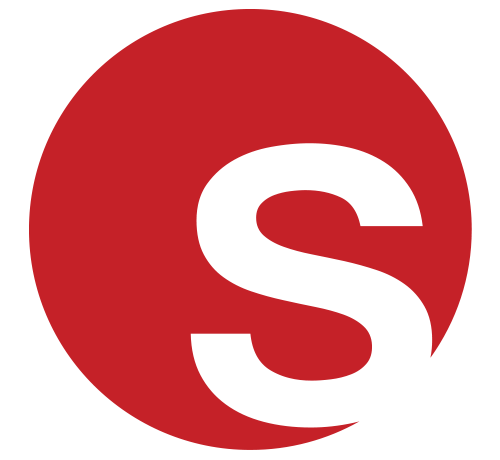 Inspiring Entertainment to Celebrate International Women's Day 2023
Inspiring Entertainment to Celebrate International Women's Day 2023
Helen Victoria
|
06/03/2023
Currently Trending - Aerialists
Expert Advice on hiring Aerialists
Our Head of Artist Development Daniela gives her top tips
Different Acts For Different Purposes
For shorter high-impact shows, silks are an ideal option due to the high-octane intensity and stunning drops that evoke the WOW-factor. Alternatively, for events with a relaxed schedule or idle time, an ambient hoop set is captivating without being too distracting. A number of aerialists can offer champagne pouring for added decadence!

Aerialism Has Unique Requirements
Rigging is an essential factor to consider early on. Rigging requirements will differ from performer to performer, and this is something that will need to be supplied externally if the venue is unable to provide rigging setups. Many artists also offer free-standing apparatus as an alternative. Please get in touch to discover how we can tailor aerial to suit your venue where possible.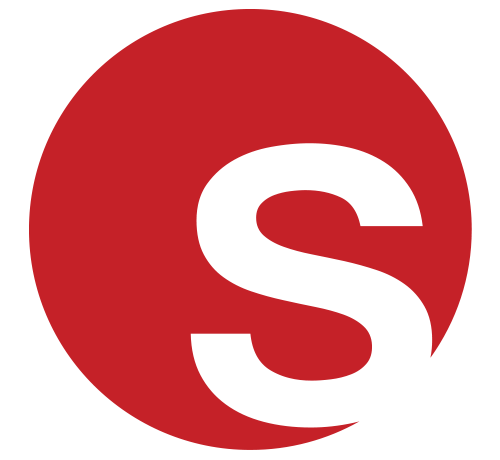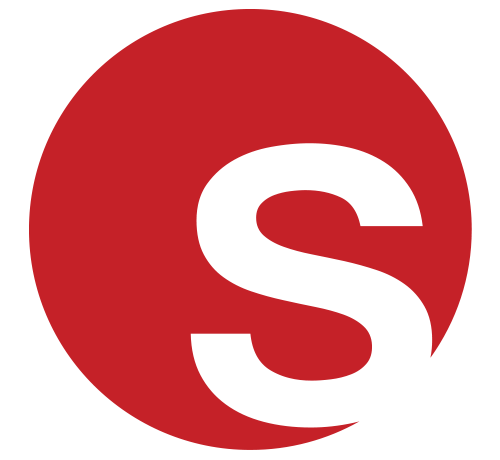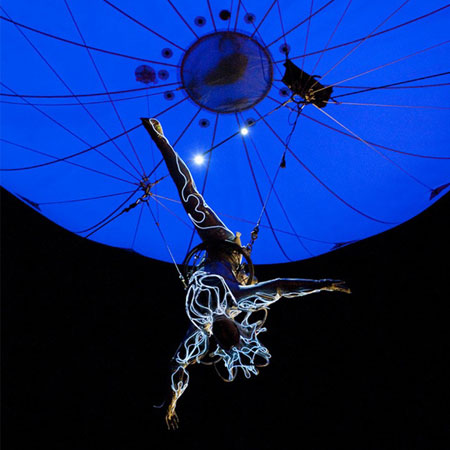 New and Exciting Aerialists
One of our most enchanting aerial acts! The Heliosphere is a giant helium-filled balloon floating more than 20 metres above the ground. Hanging from the aerial balloon is a stunning acrobat who performs spell-binding dance routines, while securely suspended in mid-air, in full view of the audience below.
We've seen the Heliosphere fly high above music lovers at festivals, sports fans in stadiums and surprise crowds at public events all across Europe. The Heliosphere itself can be branded with key messages and logos and even act as a canvas for custom video mapping projections!
Click here for act profile
Who are some famous Aerialists?
Christine Van Loo - Aerialist

A seven-time US national acro-gymnastics champion by the age of 19, our incredible World Class Aerialist turned her hand to aerialism and rose to incredible heights (no pun intended). The acclaimed "Athlete of the Decade" and "Female Olympic Athlete of the Year" has worked alongside Sir Paul McCartney and Britney Spears, stunned viewers at the Grammys and the American Music Awards and performed in over 30 countries! A true high achiever.