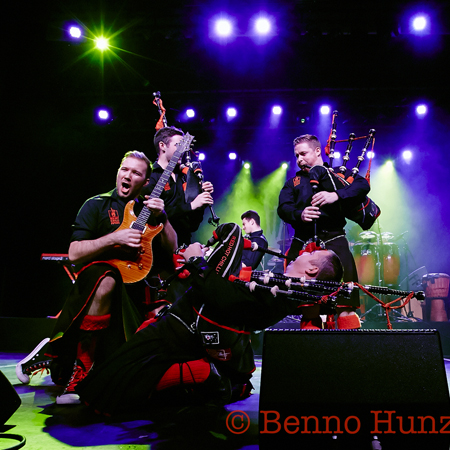 The Red Hot Chilli Pipers
The most famous bagpipe band on the planet!
A show guaranteed to amaze any audience, a genuinely unique experience!
Global phenomenon, they have rocked the world from New York to Beijing
Over 3 million views on YouTube for their cover of 'Wake Me Up'
Hire Red Hot Chilli Pipers for events & festivals around the world
The Red Hot Chilli Pipers PHOTOS
Since they walked away with the top prize on UK primetime TV talent show, 'When Will I Be Famous' in 2007, the Red Hot Chilli Pipers haven't stopped for a breath, other than to inflate their bagpipes!
Formed in 2002, The Chillis have fast become a global phenomenon, taking their signature 'Bagrock' sound to the masses and rocking far-flung shores from New York to Beijing and everywhere in between with their unique fusion of rocked up Bagpipes and clever covers of popular songs from all genres!
With three highly successful albums already under their belts, the band has just released their fourth entitled 'Music For The Kilted Generation' on REL Records. Their previous live album and DVD 'BLAST Live!' (REL Records, 2009) has already gone triple platinum in Scotland plus their second album 'Bagrock To The Masses' (REL Records, 2008) received platinum in Scotland and silver status in the UK.
 
The Chillis spent much of 2010 perfecting their phenomenal show with an eleven date sold out tour of Scotland, an 11 week tour of Germany and a seven week jaunt across the USA as well as trips around the globe to Saudi Arabia, Malaysia, most of Europe and India which saw the band cement their reputation as one of the most exciting live acts around!
The musicianship is first class. The band has four music degrees from the Royal Scottish Academy of Music and Drama (RSAMD) and all the pipers and drummers have played at the top level in bagpiping. Responsible for the phenomenon of Bagrock are the Chilli's founding member and Musical Director, Stuart Cassells, who was the recipient of the BBC Radio Scotland Young Traditional Musician of the year in 2005 and the first person to gain a degree in bagpipes from the RSAMD. The band also includes twice World Champion snare drummer, Steven Graham .
The Red Hot Chilli Pipers put on a show guaranteed to amaze any audience. They are a genuinely unique experience!
IT'S THE NEW JOCK AND ROLL!!!!!!!!!
" Bag Rocks! The Red Hot Chilli Pipers are great live performers with passion and enthusiasm that has captivated the world - great ambassadors for Scotland. I'm a fan! "

The Duke of Argyll
" It's a unique musical experience "

Max Clifford
" The Red Hot Chilli Pipers' twist on our national instrument is a huge amount of fun. They have taken the bagpipes to a whole new audience and given them a rock 'n' roll edge which definitely earns them the Biffy seal of approval! "

Biffy Clyro
" No-one falls asleep at a Red Hot Chilli Pipers gig.. The Chillis give the jugglers on the Royal Mile a run for their money and – make no mistake – rock the house! "

The Herald, August 2010
" Full of Cheeky Vigour "

The Scotsman, November 2010
" They skirled, they marched and most importantly, they rocked "

Edinburgh Evening News 2008
" The Red Hot Chilli Pipers are sassy, sexy and hugely entertaining. They are enormously talented musicians who are so skilled they make it all look effortless. This album stirs the blood and will enliven any party. "

Lorraine Kelly
Idea Articles Related To The Red Hot Chilli Pipers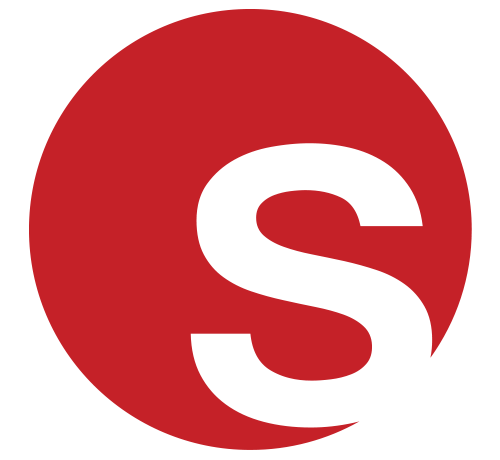 Culture Marketing: How Brands Use Cultural Entertainment to Add PR Value
Culture Marketing: How Brands Use Cultural Entertainment to Add PR Value
Juliana Rodriguez
|
12/07/2019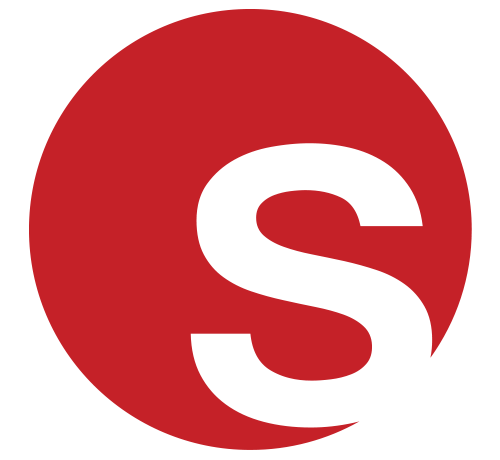 What is Cultural Entertainment (and why you should book this for your event)
What is Cultural Entertainment (and why you should book this for your event)
Grace Henley
|
09/07/2019