Booking String Quartets & String Musicians
Hire string quartets, trios, duos and solo acts to strike an elegant note
A classic choice, string musicians are the epitome of elegance. Strike a polished atmosphere with our exceptional string musicians whose musicality and skill provides the perfect backdrop or centre-stage entertainment for any event.

---
Hire String Quartets & Musicians for Events
String musicians are highly-sought after and it's easy to see why! They are the ideal entertainment choice for almost any event owing to their versatility, diverse repertoires and utmost professionalism. Many of our nibble-fingered musicians celebrate the great composers such as Mozart, Beethoven and Schubert but also love to subvert expectations with incredible covers of contemporary pop songs to astonish audiences.
Whatever the style, we will handpick the perfect string ensemble for you, to hit the right note at your corporate event, cocktail evening, classical concert, wedding day, ceremony or special occasion. We're proud to work with large string orchestras, string quartets, string trios, string duos and soloists including violinists, cellists, harpists and violaists attuned to classical, Western and international traditions.
---
Frequently Asked Questions
What type of music do string quartets play at an event?
Traditionally, string quartets play instrumental pieces by classical composers from throughout the eras. Beautiful for ambient background music, concerts, or as a live accompaniment to other entertainment such as dance, classical string quartets set a sophisticated and elegant atmosphere. But this isn't all they offer! 
Increasingly, string quartets offer classical crossover repertoires mixing in popular contemporary pop songs along with jazz, film scores, and more. And it doesn't end there! Able to lend their strings to any genre of music, our artists could even play Bollywood music if you wanted.
What is the most popular music for string quartets at a wedding?
What is the most popular music for string quartets at a wedding?
There are a number of classical pieces that are requested again and again for weddings. Whether for the entrance of the bride, signing of the register or recessional music, these beautiful classical pieces are highly popular for weddings and common for string quartets to have among their repertoire:
Trumpet Voluntary (or Prince of Denmark March) – J. Clarke 
Jesu Joy of Man's Desiring - Bach
Of course, there are also the very traditional pieces that you hear in the movies - Mendelssohn's Wedding March and Wagner's Bridal Chorus. 
More and more, couples are asking for modern songs and films scores for their walk down the aisle. From Bruno Mars and John Legend to Disney and Des'ree, anything goes when you're choosing special music that you'll treasure forever.
How much space will a string quartet take up?
A string quartet is made up of four musicians - two violins, a viola and a cello. Each musician will need a chair (without arms so that they may play freely) and a music stand. A space of roughly 2 x 3 meters would be big enough for a quartet.

Do you have all male string quartets?
We have a diverse range of all kinds of line ups on our roster including all-male, all-female and mixed. Let us know what you're looking for and we'll be able to advise which quartets would work best for your event needs.

Do you offer string quartets that play pop music?
Yes! Mixing up genres, repertories and instruments is a really cool way to add interest to your event and surprise guests with unusual arrangements. You might also consider an electric string quartet if you want to add even more of a contemporary feel to your string pop songs.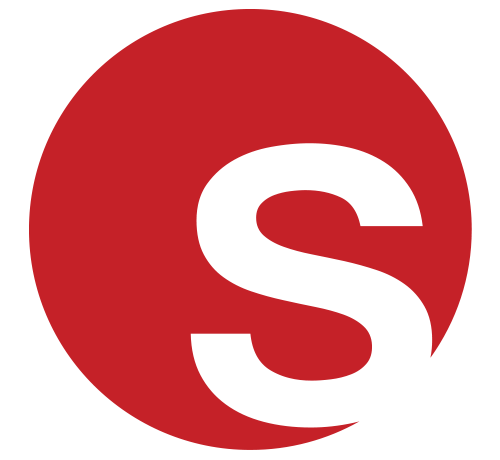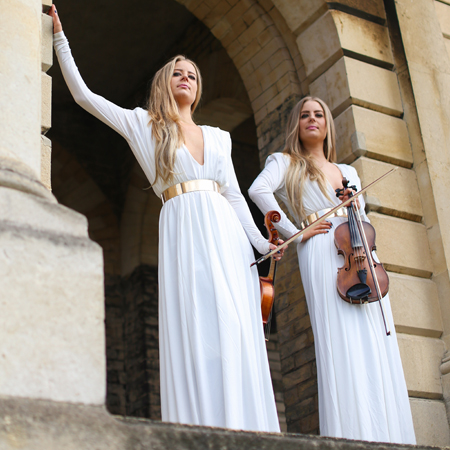 Featured Act
Our Featured String Act
Our classically trained and truly exceptional British electric violin duo is one of our most glamorous top-tier acts. They've shared the stage with icons of our generation including Adele, Beyoncé and Celine Dion to name just a few, so it's no surprise that our talented twins are in-demand. 
Our Twin Sister String Act have excelled in the industry; renowned for their fresh twist on contemporary pop and house music, ability to play traditional and electric violins and collaborate with other artists such as DJs.
Click here for profile
CASE STUDY:

Comedy Strings on-board Viking Line's Cruise Ferries

If you were ever under the impression that string quartets could be dull - think again! Our Comedy Strings Ensemble are absolutely hilarious, exceptionally talented, classically-trained musicians. Two comedy string ensembles boarded two of Viking Line's cruise ferries and accompanied passengers on their voyage across the Baltic Sea and provided a daily dose of side-splitting musical melodies. 

Their shows are a crossover between a classical concert, a gypsy-folk extravaganza, an opera, a stand-up comedy set and a brilliant dance show all rolled into one! Following rave reviews from passengers and crew alike, you can expect to see our Comedy String Ensemble aboard Viking Line's vessels in the near future!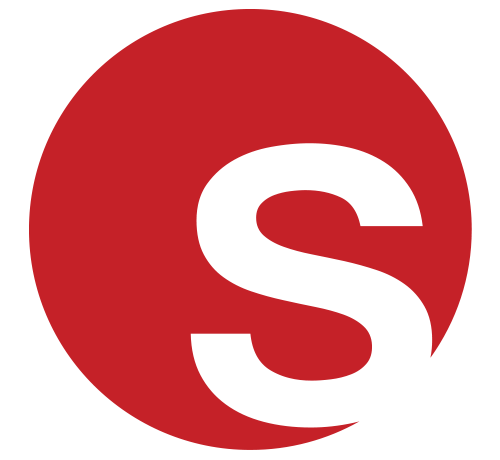 Currently Trending - String Musicians
Expert Advice on hiring String Musicians
Our Head of Artist Development Daniela gives her top tips
There's more to string than violin
Other string instruments include guitar, fiddle, viola, cello, double bass, banjo, mandolin, ukulele and harp. Many of our violin ensembles perform alongside alternative musicians to be versatile and flexible resulting in truly unique collaborations. We also work with artists dedicated to unique, obscure or culture-specific string instruments such as the Zither, Ehru and Kora!

Tradition is making a comeback
There's a growing interest in the traditional music scene with string artists such as Benedict Morris hitting the headlines for all the right reasons. Benedict is an exceptional virtuoso fiddle player and a BBC award-winner, which is a phenomenal achievement considering that he's only in his early 20s! We're proud to say that Benedict is one of our exclusive artists.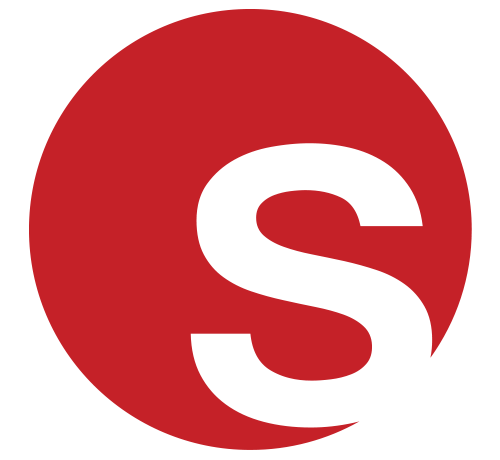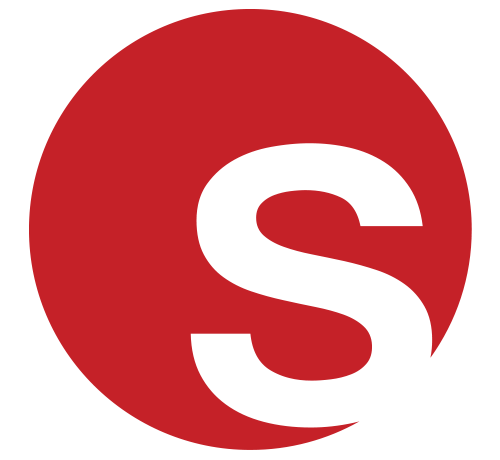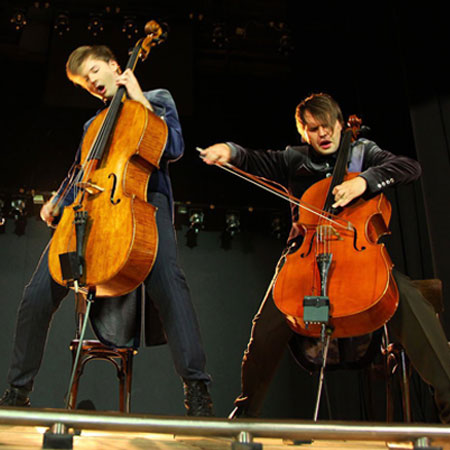 New and Exciting String Musicians
Our rocking Cellists are guaranteed to raise the roof with their surprising spin on age-old classics and contemporary rock. The celebrated cellists have stolen the stage in over 14 different countries and released highly-successful studio albums with truly original compositions. 
Our instrumental rock n' roll gentlemen are also available as part of a larger band-style line-up to suit your budgetary requirements and event needs. Click here to check them out!
Click here for act profile
Who are some famous String Musicians?
Hanine El Alam

Award-winning violin sensation, Hanine is undeniably beautiful and seriously talented; she's the complete package. Guaranteed to astonish international audiences and impress corporate clients at those important events. Her distinct approach to Arabic music, unbridled energy and incredible stage presence captivates any proud, transforming a music act into a stage spectacle. Hanine is an excellent example of a musician with a passion for tradition and an understanding of what excites a modern audience.