Book Bollywood and Indian Entertainment
Brilliant Bollywood and Indian entertainment ideas to liven up weddings and corporate events
Bring the life and soul of the Indian subcontinent and Bollywood fun to special celebrations and corporate functions, with the explosive energy, vibrant colours, unstoppable rhythms and authentic costumes.

---
Why choose Indian & Bollywood entertainment?
Indian and Bollywood entertainment is an explosion of colour, dance and music! What better way to celebrate cultural calendar highlights, such as the Holi or Diwali festival, than with traditional Indian & Bollywood entertainment? And of course, no Indian wedding would be complete without Hindi music and Bhangra dancing! 
From Indian folk dancers to belly dancers, to Dhol drummers to contemporary Indian DJs, we have an impressive selection of authentic entertainment as well as exciting fusion acts with a modern twist. Our talented (and often multilingual) vocalists, professional dancers, versatile musicians, are all intrinsically attuned to Indian culture and can accommodate anything from intimate gatherings to public stages.
---
Frequently Asked Questions
What kind of Indian and Bollywood themed entertainment can I hire for an event?
Scarlett Entertainment is proud to represent some of the most talented and successful Bollywood acts in the world with an extensive roster that covers all areas of entertainment. 
Be it ancient Indian traditions, Bharata Natyam, Hindu pop, Bhangra, Dhol drummers, LED Bhangra Tron Dancers, Britain's Got Talent Hip Hop Bollywood dance troupes or Elephant parades! Get your guests involved with Bollywood dance workshops and henna painting.
What type of event does Indian and Bollywood entertainment fit into?
Indian and Bollywood themed entertainment instantly brings any party to life with vibrant colours, upbeat music and dynamic dance styles.
A must-have for Asian weddings, many couples choose to book dhol drummers, bands and DJs for their festivities, while Bollywood and Indian themed entertainment is perfect for cultural celebrations, melas, Holi, Diwali and more.
Equally as exciting for western corporate parties and themed events, Indian and Bollywood themed entertainment has the ability to completely transport guests into another world full of the exciting sights and exotic sounds of India.
What is the difference between Bhangra and Bollywood?
Bhangra is a very lively form of folk music and dance that originates from Punjab. It was traditionally performed for the commemoration and celebration of the success of the season's harvest, but today forms a central part of wedding festivities, birthday celebrations, local parties and other celebrations. During Bhangra, dancers move in a circle around the Dhol drummers following their rhythms with their dance executing vigorous kicks, leaps, and bends of the body.
Whilst Bhangra focuses on its Indian folk heritage, Bollywood celebrates traditional Indian dance as well as commercialised Western styles; Bollywood is a mixed dance form that fuses classical Indian dance styles with Western choreography from Salsa, Hip Hop, Brake, Tango and Ballet with its iconic hand gestures and head and neck movements.
Bhangra and Bollywood are both equally as colourful and vibrant and great fun at any event!
Should I book a traditional Bollywood act or a contemporary Bollywood act?
This is entirely down to you and your event, if you are wanting a traditional Indian themed event then booking a traditional Indian singer and Bollywood dancers will complement this perfectly. 
However, if you want to astound audiences and guests and create an event that pushes boundaries, we have a multitude of contemporary Bollywood acts, ranging from LED Bhangra Tron Dancers to Hip Hop infused Bollywood dance troupes, Mallakhamb balancing acts, Bollywood bubbles musicians, the list is endless!
What unique Indian and Bollywood acts do you have to make my event stand out?
With hundreds of Indian and Bollywood acts on our roster we have seen some of the most innovative and unique acts from all over the globe. 
For Bollywood music with a difference, we have a brilliant Bollywood Bubble Musician who plays traditional Bollywood music on the electric cello from inside a giant bubble that displays the Taj Mahal! 
Our Bollywood Fusion Dance troupe is guaranteed to leave your audiences astonished - these Britain's Got Talent contestants stun guests with their revolutionary dance routines that bring Bollywood dance into the urban dance world. 
We even represent professional Bollywood ballet dancers whose unique display of pointe work is performed in a Ballet versus Bollywood mix of styles. 
I heard that Bollywood dancing can be used as a team building exercise, is this right?
You are absolutely right! Bollywood dancing is all about celebration and energy so this is a brilliant team building exercise to bring your colleagues closer together whilst keeping fit at the same time! 
With Bollywood dancing team building exercises you get to have fun, be thoroughly entertained and feel great all at the same time.
What languages can your Indian and Bollywood performers speak?
We represent acts from all over the world, therefore we have performers who can speak and perform in Hindi, English, Gujarati and Punjab to really bring the essence of India to life at your event. 

What should I consider when booking an Indian or Bollywood dance troupe at my event?
Firstly, you need to ensure that you have enough space for the size of the dance troupe that you are booking.
How long would you like them to perform for? Do you have a particular theme or message that could be expressed with bespoke costumes, props or choreography? What kind of style and atmosphere are you hoping to achieve? Would you like to include a VIP or special guest in the performance as a surprise? 
These are the kinds of things we'll consider with you to ensure that the act is perfectly suited to your event needs - along with practical elements such as the size and height of your space to allow for stunts, who is to provide lighting and sound system, logistics and more.
What should I consider when booking an Indian or Bollywood musician or band?
Again, we'll ask you about space, lighting, sound systems and the specific requirements of the musicians, DJs and bands you're considering. 
A good place to start is by thinking about your audience and venue. How many people will be there? What are their tastes in music? Will they want to dance? 
Another important factor is whether your musicians are based on a stage or can roam among guests. Wireless roaming musicians are a fantastic solution for outdoor venues.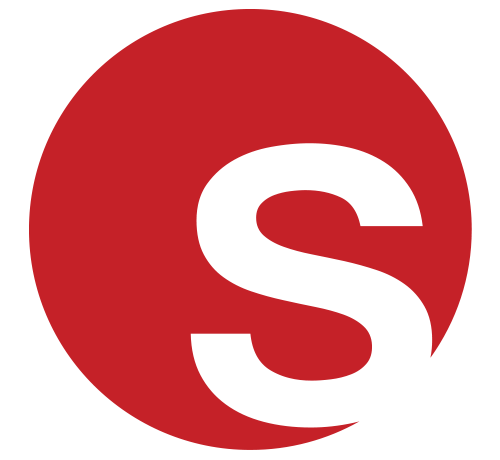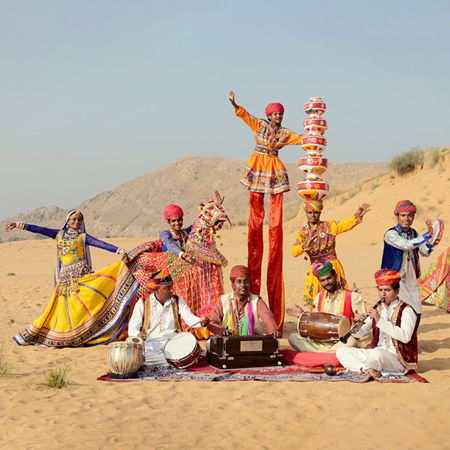 Featured Act
Featured Act: Indian Circus Troupe
Keeping Indian street traditions alive and kicking, is our incredible Indian Circus Troupe which combine astonishing acrobatics, illusionism, aerialism and more. Typically performed in the style of street theatre, this versatile act is also available as a spectacular stage show or as an interactive walkabout. 
The ideal choice for entertaining diverse audiences at festivals, such as Glastonbury, where their past performance left the Glasto crowds spellbound.
Click here for profile
CASE STUDY:

Bollywood Extravaganza

One of our valued clients had their heart set on a Bollywood extravaganza to amaze guests at their luxury five-star resort. Rising to the challenge, we flew twelve cast members and five crew to Porto Marina Resort in Egypt. Our talented ensemble performed one stunning 60-minute show each day for a two-day event that involved bespoke choreography and exquisite costumes. 

Encapsulating three distinct pivotal moments over four decades of Bollywood, guests at the resort were taken on an exhilarating journey that explored one of India's most iconic cultural movements.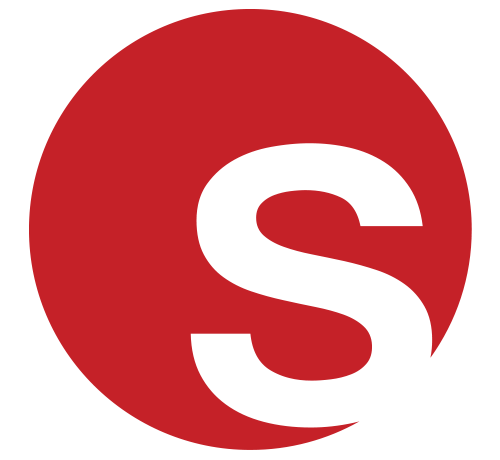 Currently Trending - Indian and Bollywood Acts
Expert Advice on hiring Indian and Bollywood Acts
Our Head of Artist Development Daniela gives her top tips
Fusion Entertainment is Perfect for Adding New Flavours To Recognisable Themes
If you're looking to add a new flavour to an existing theme, or to reinvent a traditional performance, fusion options are an ideal choice. Combining well-known performances with modern elements such as LED or hip-hop helps add a new dynamic to a show, whilst making it appealing to a broader audience.

It Doesn't Have to be Dancing
One of our favourite alternative acts is our Mallakhamb Balancing Act. Having appeared on both Georgia and India's Got Talent, they have been wowing audiences with their feats of strength and dexterity, and are ideal for combining alongside other traditional performers for a truly bespoke event.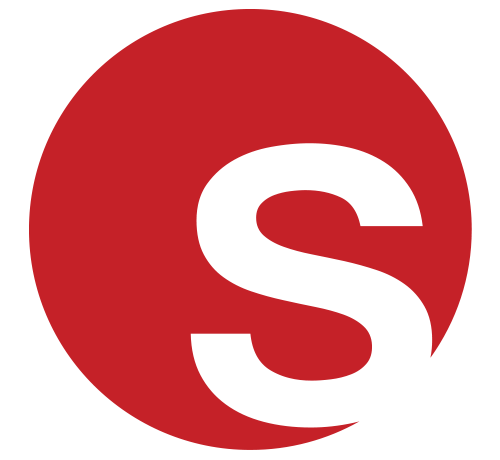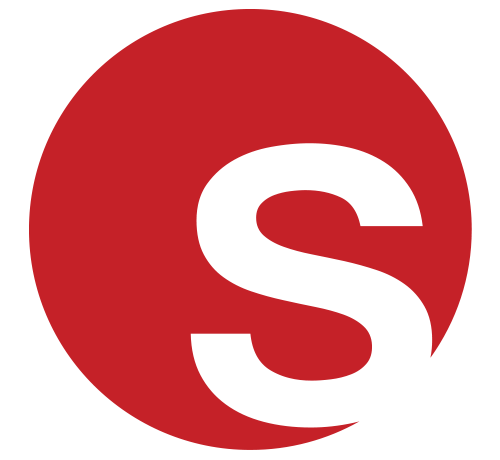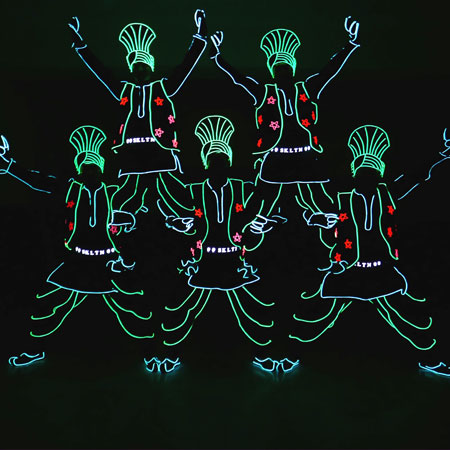 New and Exciting Indian and Bollywood Acts
With LED costumes and fully choreographed routines, our LED Tron Bhangra Dancers are an exciting example of authentic Indian dancing entwined with modern technology. 
This fantastic fusion is an ideal energiser in between corporate conference sessions as well as an incredible WOW-factor stage show to illuminate any evening. Corporate clients, Samsung, Mercedes and Audi, adored their contemporary twist on Bhangra dancing!
Click here for act profile
Who are some famous Indian and Bollywood Acts?
Bollywood Hip Hop Dance Group

Testing the boundaries between modern hip-hop and traditional Bhangra dancing, our incredible Bollywood Hip Hop Dance Group have cemented themselves as the indisputable stars of fusion entertainment. The lead choreographer won India's Dancing Superstar (Star Plus) competition and choreographed Bollywood's hit ABCD 2 film. If these impressive credentials fail to convince you, then know that their astonishing routines have been seen by millions on broadcasting stations across the globe! Recognised not only by their incredible dance moves but also by their impeccable dress sense, the dance group put the "hip" back into hip hop.

Indian Dance Group

Former champions of India's Got Talent, the Indian Dance Group, are an elite group of performers who took charge of their own destiny and defied the odds. Their incredible rags-to-riches story rivals the plot of Slumdog Millionaire! These self-taught performers, born and raised without privilege, have gone on to impress the likes of global corporate clients such as Honda. The group also dazzled crowds and athletes alike at the televised, South Asian Games Opening Ceremony. Their humbling story adds an undeniable down-to-earth appeal that will capture the hearts of even the toughest crowds.