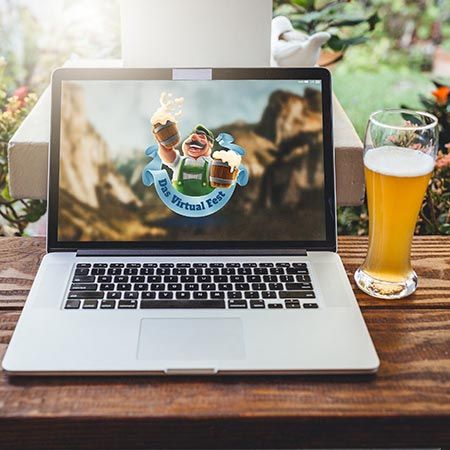 Das Virtual Fest
We're bringing the Oktoberfest experience to you this year with this interactive virtual party package, full of games and quizzes.
Our dynamic Bavarian host will dress for the occasion and encourages your guests to do the same, as we enter into the party spirit!
Oompah band music trivia, drinking songs and the traditional celebration of the Chicken dance provides hilarious audience interaction.
Using our clever quiz platform, guests will compete against each other in these fun physical, creative and trivia based Oktoberfest challenges.
Add on hampers full of Oktoberfest treats (and of course beer!) to create a VIP virtual Oktoberfest experience!
FAQs
1. How long is each session?
Each virtual event lasts approximately 60 minutes and makes the perfect addition to your online event. Shorter or longer session durations are available upon request. 
2. How many guests can take part? 
The maximum number of guests that can take part in Das Virtual Fest is 300, while there is no minimum number of guests we would recommend a minimum of 10 to provide the best overall experience. 
3. Do guests need anything to participate?
To take part in Das Virtual Fest guests will need a desktop, tablet or mobile device and a strong internet connection. We would also recommend having a pen and paper to hand as they may be useful for taking notes during the virtual games.