Cabaret & Stage Shows For Hire
Book extraordinary after-dinner entertainment, captivating cabaret acts and spectacular stage shows
Circus, dance, magic and illusion, live music, comedy… cabaret and stage shows have been captivating audiences throughout history. Gracing the stages of international talent shows, West End theatres, stadiums and Royal households, our artists are experienced and passionate performers. Book a stage show from our roster of exceptional acts and you'll be sure to find the perfect booking for your special event.

---
Hire Cabaret & Stage Shows for Events
A highly diverse form of entertainment, cabaret and stage shows offer opportunities for immersing guests into exciting new worlds, keep them thinking with emotive theatre, or whisk them away with extraordinary escapism. Show us a stage and we will fill it with the most talented performers spanning dance, circus, music, magic and more!
Offering highly flexible entertainment, cabaret and stage shows can be created to deliver full-length productions, after-dinner shows, short pieces to fill interludes or a collection of acts for variety-style cabaret. 
From sultry burlesque with extravagant costumes and opulent sets, thrilling themed circus productions and singalong extravaganzas to cutting edge multimedia shows
and mesmerising illusions, we have an act for every occasion, event, audience and venue.  
Looking for a specific theme or to set a particular tone? Our cabaret and stage shows dip their toes into an array of wonderful concepts from traditional tales and classic formats to innovative ideas and wacky displays! Can't find exactly what you're after? Our Custom creations team of talented creatives can design, cast and deliver a tailored production to your exact specifications.
Each performed by highly talented artists and performers, you can be sure that guests will enjoy a memorable and entertaining experience. With something for everyone on our extensive roster, let us help you discover the perfect family-friendly musical, corporate magic show, glamorous cabaret act, or whatever show you're looking for.
---
Frequently Asked Questions
I've got a limited stage size, what do you recommend?
You don't even need a stage! So long as your venue offers a space to perform, our diverse range of stage shows can lend themselves to all shapes and sizes. From solo mime artists, a trio of dancers and a whole troupe of circus performers, we can tailor line ups from intimate to high production.

How long is the average cabaret or stage show?
There isn't really an average length - stage shows vary from one minute to one hour or more! Rather than length, it's better to think of the impact you're hoping to achieve. High octane productions work best when they're shorter as an audience can't keep their energy up for too long. Likewise, movements such as dance, contortion, acrobatics, and circus skills are highly physical and artists will have a maximum time they can perform for. Adding more performers or opting for a scripted theatre show are good options if you require a longer performance.  

I'm interested in special effects like fire and pyro, is this possible in my venue?
Each venue will have its own regulations so you'll need to check. There are plenty of indoor special effects available, and you can always create a similar effect with LED performers. 

What themes can you do?
Anything! Take a look at the many themes on our website, or speak to us about creating something unique from scratch. We can work with artists to tailor costumes, music, choreography and more, as well as having our own in-house productions team who are masters at developing new concepts! 

Are your cabaret and stage shows age and culture appropriate?
This depends on the act, your audience, and location of the event. Some of our acts' shows are designed to get a reaction! Whether it's the steamy art of burlesque, shocking nature of freak shows or the choice language of stand up comedians, some cabaret and stage show acts are not suitable for some audiences. Consider the age and culture of your audience and we'll help you navigate what is and isn't appropriate. Keep in mind that many of our acts will happily tone down (or step up!) their shows to your needs.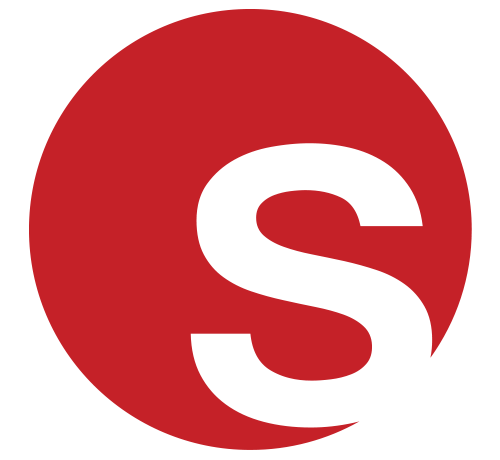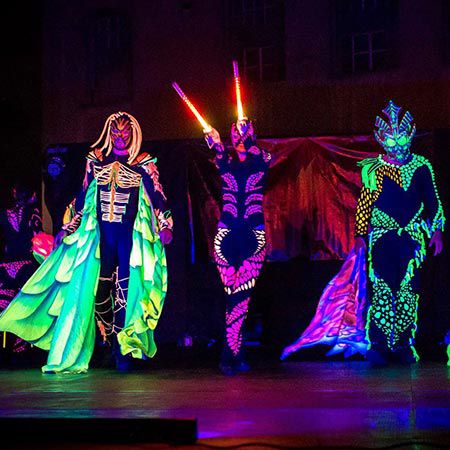 Featured Act
Featured CABARET & STAGE SHOW
Our exclusive UV Show is a stunning visual spectacle with pulsating colours synchronised to atmospheric music with light-catching costumes and incredible choreography. 
It's a tantalizing visual feast of acrobatic feats and circus skills. This is totally tailorable, UV cabaret act can be adapted to suit your event space, whether that's a club, community hall or a theatre, with flexible line-ups and branding opportunities.
Click here for profile
CASE STUDY:

Cirque Cabaret at the Celtic Manor

As part of our client's silver anniversary celebrations for a leading charitable foundation, our Custom Creations department collaborated with some of our top artists to create a truly spectacular entertainment package. The dazzling stage show took place at the marvellous Celtic Manor, one of Wales' most popular venues.

Our Classical Crossover Singers serenaded the audience while our one-of-a-kind Acrobat balanced atop a glistening mirror ball. Our eye-catching LED Glow Dancers and Ribbon Dancers danced elegantly as glamorous Showgirls shimmied and shaked. Our all-singing, all-dancing 15-minute cabaret show left the audience speechless.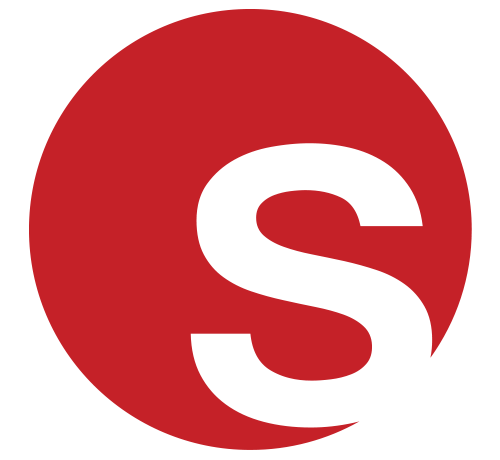 Currently Trending - Cabaret and Stage Shows
Expert Advice on hiring Cabaret and Stage Shows
Our Head of Artist Development Daniela gives her top tips
International Stage Show Stars
We can now book Blue Man Group for corporate events in addition to other top international touring stage shows, to make your events more than just memorable - make them magnificent!

The Perfect Aperitif or Digestif
Cabarets and stage shows are ideal for after-dinner entertainment and can slot nicely into almost any event schedule. For instance, perhaps after dessert, you're anticipating a lull or a quiet moment; re-energise the room with a high-impact 10-minute extravaganza. Or indulge guests for longer with a full hour-long production.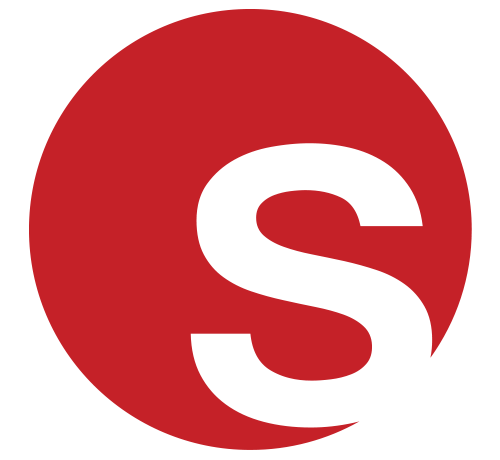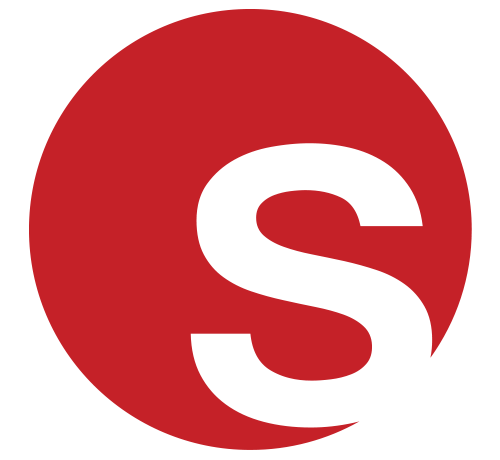 New and Exciting Cabaret and Stage Shows
Dive straight into an underwater world of wonder with our Aqua Cirque show. The "mother pearl" of sea-themed shows, is an enchanting stage show combining acrobatic antics and cheeky characters and catchy tunes.
A true deep-sea treasure chest containing professional multi-skilled performers with exceptional credentials. 

Click here for act profile
Who are some famous Cabaret and Stage Shows?
Voca People

An acapella stage show like no other. The Voca People are friendly aliens from the planet Voca who communicate only through music and vocal sounds. It's difficult to describe but impossible to forget. The result is an out of this world experience that leaves audiences in stitches as they try to sing along. This refreshingly different and incredibly funny stage show is the perfect way to surprise an unsuspecting crowd. With over 16 MILLION views of their online videos, this is an exciting act that's sure to generate a buzz of excitement prior to your event.