LED and Glow Acts For Hire
Dazzle with dramatic impact using state-of-the-art LED acts to light-up your event night
High-tech LED & Glow acts add exhilarating thrill factor to private venues, nightclubs and stadiums with luminous LED costumes and programmable props wielded by our talented roster of specialist show performers.


---
Booking LED & Glow Performers
From sensational stage shows to interactive walkabout acts, there's an LED act for everyone! Visually-striking and effortless cool, LED & Glow performers contrast spectacularly with the night sky and low light conditions, illuminating event spaces with bold, bright colours and impressive graphics. 
Highly-recommended for corporate events, LED artists can incorporate company logos, colours, images and messages into their costumes and props, making them a champion choice for promotional events, advertising and product launches. Many performers bring together a range of disciplines such as dance, music and circus, entwined with LED elements to enhance their many talents.
---
Frequently Asked Questions
Do I need complete darkness or blackout for LED performers or dancers?
This depends on the artist you choose. Some of our acts do require complete blackout for their performance to be as effective as possible. For example, many LED Tron dancers rely on complete darkness to achieve the optical illusions created by the LED costumes and props in their act.
On the other hand, other LED walkabouts and glow dancers use light to add an ethereal glow or futuristic effect and are just as effective in low light so do not require complete darkness.
Can I hire LED Tron style dancers from a Got Talent TV show?
You can! We have a number of LED Tron dance troupes of Got Talent fame from countries around the world on our roster.

Do you have entertainment ideas for a UV or Glow in the dark themed party?
Perfect for any futuristic, space or disco theme, we have a whole spectrum of vibrant LED, UV and glow acts ready to bring a mesmerising visual spectacle of light and colour to event spaces. Choose from glowing stilt walking animals, LED poi-spinning acrobats with bespoke branding, LED instruments, laser shows, UV paint-splattered costumes and unique luminous props. 

Can I use LED dancers or an LED show for a product launch?
Of course! LED dancers and shows are perfect for product launches as they lend themselves to incorporating logos, brand colours, images and key messages. Walkabout entertainment such as poi spinners are effective in dark venues, while LED dancers' costumes can be programmed to flash on-brand colours in time to your chosen music. Speak to us about the endless branding options with LED and glow acts. 

Do you have female LED dance groups?
We have lots of female LED dance groups spanning a range of genres from classical ballet with glowing tutus, to contemporary LED butterfly dancers, contortionists and hip hop troupes. HIghly flexible, our female dance troupes offer scalable line ups and costume choices to suit your event.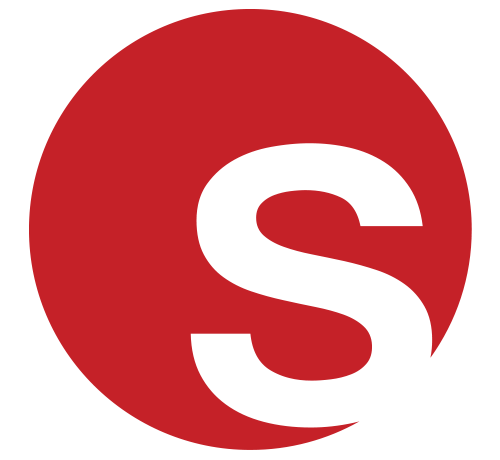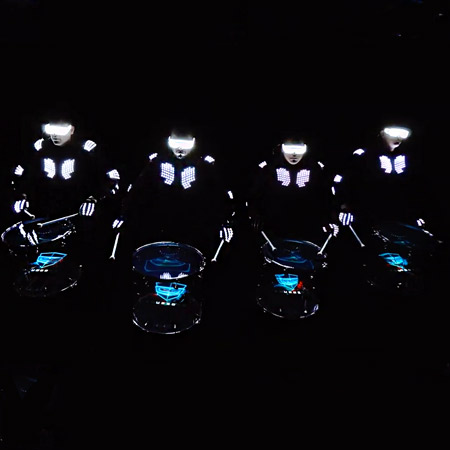 Featured Act
Featured LED & GLOW ACT
Combining incredible syncopated rhythms and choreography with cutting-edge technology, our Hologram LED Drummers are the perfect choice corporate events. 
Embedding state-of-the-art portable holographic technology in their drums, the ensemble are able to showcase impressive 3D graphics which are fully customisable with customer branding, logos and taglines. The hologram element undoubtedly gives our Drummers the edge!
Click here for profile
CASE STUDY:

LED Glow Band

Our wonderful client Direct Energy requested an electrifying performance and Sales Manager Kate Fowler took on the challenge. Turning to our Taiwan-based LED Glow Band, we flew five performers and a translator out to New Orleans, where they performed an electrifying five minute opening show for the thousands of Direct Energy franchisee attendees. 

Mixing a medley of hits the audience knew and loved, it was perfect for capturing the energy our client requested whilst linked perfectly to the wider energy industry.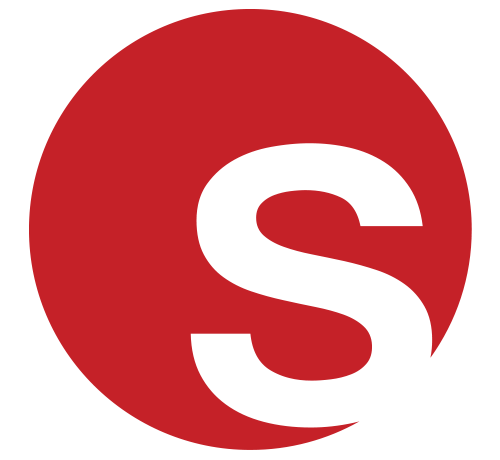 EVENT ENTERTAINMENT INSPIRATION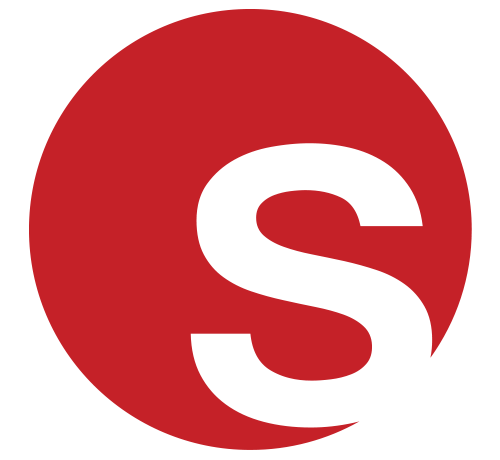 LED and Glow Performers That Will Mesmerize USA Audiences
LED and Glow Performers That Will Mesmerize USA Audiences
Jenna Niemiharju
|
19/08/2021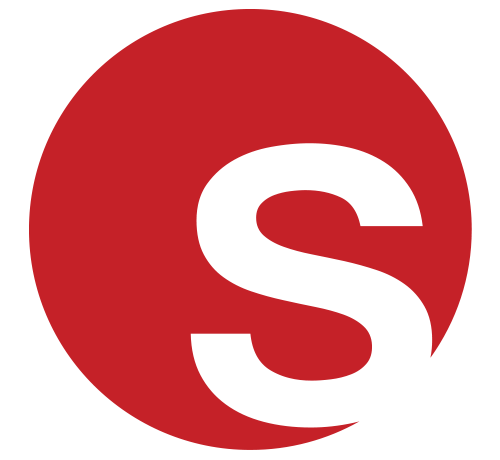 LED and UV Shows: What's To Know?
LED and UV Shows: What's To Know?
Grace Henley
|
13/04/2017
Currently Trending - LED and Glow Acts
Expert Advice on hiring LED and Glow Acts
Our Head of Artist Development Daniela gives her top tips
LED Shows are designed to make an impact
LED shows are most impactful when they can steal the show! Acts such as our UV Stage Show is best placed as a show opener, a grand finale or a surprise reveal rather than as a recurring form of entertainment. This is because, once revealed, their illuminated costumes immediately attract attention and excite the audience. By repeating this reveal, you run the risk of diminishing its dazzling effect. 
Although, our roaming LED acts are an exception. LED poi spinners and LED stilt walkers work wonders as part of a festive or night-time parade! Our LED Drumbots Las Vegas perform spectacular shows but are also perfect for processions. Position our LED Drumbots at the grand entrance of your venue to welcome guests or lead them from room to room.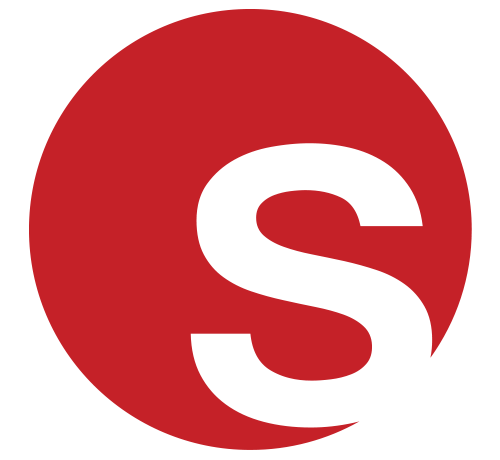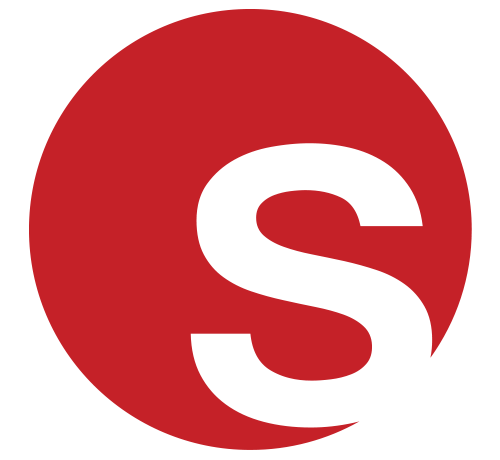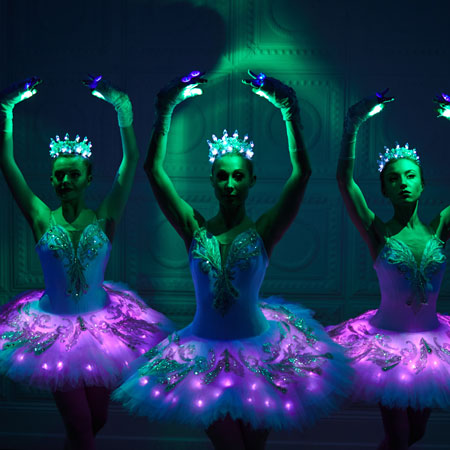 New and Exciting LED and Glow Acts
Ballet is an undeniably beautiful, classic performance style but our Laser Ballerinas add a futuristic twist on tradition. With LED costumes and lasers on their hands, our ballet stars create stunning patterns of light that enhance their movements for dazzling displays. 
Having trained with The English National Ballet and the Kirov and Bolshoi Theatres, our performers are sure to impress with their elegant ballet recitals that have attracted the likes of Kensington Palace and more.
Click here for act profile
Who are some famous LED and Glow Acts?
Light Balance Neon Show

Millions across the globe watched, gripped by suspense, as our Hi-Tech Neon performers reached the finals on Ukraine's Got Talent and the semi-finals on Britain's Got Talent. The show features astounding choreography infused with acrobatics, with every movement accentuated by the use of bright neons and dark backdrops for striking and explosive routines. Our neon artists have impressed the likes of celebrities such as Jessie J and The Jacksons, as well as countless corporate clients including Volkswagen, Siemens, McDonalds, Coca-Cola, ZAIN and NSP.