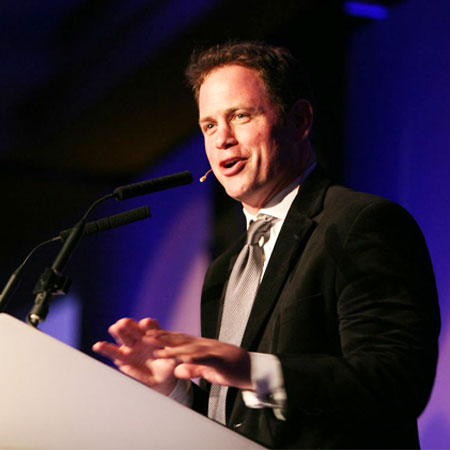 Kyran Bracken
Former England player and member of England World Cup in 2003
Was crowned Dancing on Ice champion in 2003
Team captain for the Watford Saracens for 2 years
An accomplished corporate speaker, experienced Event MC and Awards Host
Based in London and available to perform at events worldwide
As a former England player, and a member of the England World Cup winning side of 2003, Kyran Bracken needs no introduction.
A passion for the game since the age of 13, Kyran earned a scholarship to Stonyhurst School in Lancashire. He went on the study Law at Bristol University. While playing rugby for Bristol RFC he also commenced work as a trainee solicitor. It wasn't long after that the Kyran was snapped up the Saracens based in Watford, where he also was awarded team captain for two seasons throughout his professional career.
Since retiring, Kyran has remained firmly in the public eye through primetime shows such as Dancing on Ice. Kyran is not only an accomplished corporate speaker, but also an experienced Event MC and Awards Host, able to retain the attention of an audience and make an event run smoothly.
Kyran's MC experience, in-depth knowledge of rugby and first hand connections within the rugby fraternity, and celebrity status make him the perfect candidate as compere for your bespoke event.
" Kyran joined us on a VIP client trip to Paris during the world cup. It was a real treat to have him travelling with us, and his speech at dinner was fantastic. It hit all the right buttons, gave us a great insight into elite and professional sport, sharing some tips that we can use in our workplace. "

Sjberwin, The European Law Firm
" Kyran was absolutely brilliant and I would certainly highly recommend him for any events – I would love to have him back at our dinner over the next few years too! "

Barr Soft Drinks
" He really engaged with the audience and they loved how he related his experience to the world of Project Management. Kyran had everyone's full attention in the room and there was no distracting them (rugby fan or not). "

BAE
" Kyran delivered just what we wanted. He put the panel at ease and probed them well to dig out the stories that our guests wanted to hear. He was professional and entertaining. "

MBN Promotions