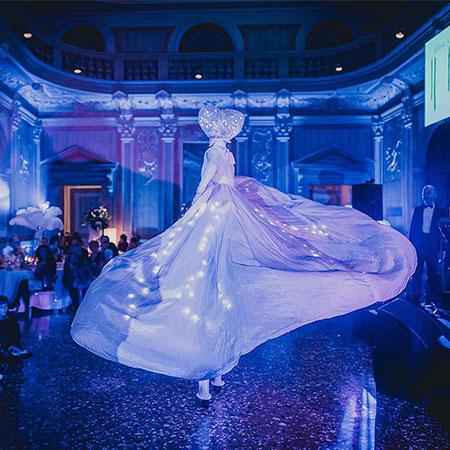 Crystal Wings Act
Fascinating luminous walkabout characters will create a dreamlike atmosphere at your event
Perfect meet and greet characters, they can pose for pictures and be the perfect addition to your event's decor
Also offer stage shows that can be complemented with live music, LED walls and projections
Themed walkabout entertainment ideal for weddings, galas, ceremonies, themed occasions and Christmas parties
This Crystal Wings Act is available for bookings in Italy, South Africa and around the world
Fill your venue with light and magic with this Crystal Wings Act. Performed by magical white walkaround performers, these fantasy creatures will ensure your special day or celebration is one to be remembered.
These luminous walkabout characters can be stationed at the entrance of your event to offer guests a warm welcome and give them a preview of what they can expect to find inside. These unique hosts are not only the ideal meet and greet characters for your party, but they can also be the perfect addition to your event's décor.
For greater visual impact, this visually stunning walkabout act must be preferably performed under full darkness. Our winged roaming performers also offer stage shows. Their poetic choreographies will immerse viewers in a magical world of light and fantasy as they create a dreamlike atmosphere with their magnificent costumes and LED wings. Their stage shows can be complemented with live music and also LED walls or projections.
These winged roaming performers also offer a fantastic photo opportunity. They are happy to pose for pictures so guests at your party can leave with unforgettable memories. On top of that, these majestic luminous walkabout characters' LED wings and flowing skirts can create mesmerising effects that are a treat for the eyes.
Themed walkabout entertainment can fit a variety of occasions. These white walkaround performers in particular are especially suitable for white themed parties, Christmas parties, weddings and other evening celebrations where they can shine bright.
Top Tip:
Our luminous walkabout characters can turn into Lunar Butterflies but keep their luminous wings. Find out more about this option!
At Scarlett Entertainment we pride ourselves on providing Themed Walkabout Entertainment for events in Italy and all over the world.
If you would like to book this magical Crystal Wings Act, then don't hesitate to contact us today and make an enquiry. Our dedicated team of Entertainment Specialists will gladly answer all the questions you may have about these white walkaround performers and assist you in the booking process.
IDEA ARTICLES RELATED TO Crystal Wings Act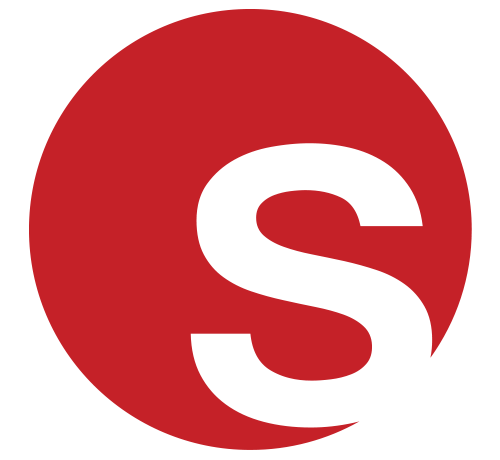 10 Walkabout Entertainment Ideas for your Winter Wonderland Party
10 Walkabout Entertainment Ideas for your Winter Wonderland Party
Juliana Rodriguez
|
27/09/2019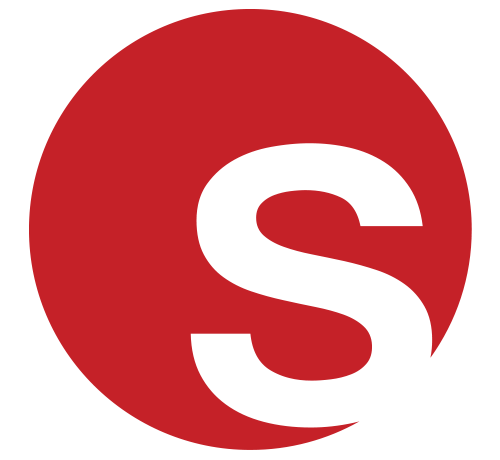 Our Most Popular Event Themes from 2018 and What to Expect for 2019
Our Most Popular Event Themes from 2018 and What to Expect for 2019
Juliana Rodriguez
|
19/10/2018