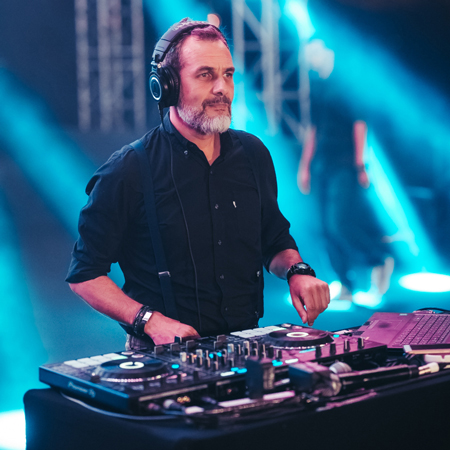 French DJ In Montreal
Stylish professional French DJ that specialises in private and corporate events
Musical styles range from lounge, dance and house music to Latino, Reggaeton, RnB, Arabic, 80's, pop rock and more
Versatile DJ for top clubs and festivals to VIP events and private yachts
Clients include Domino's Pizza, French Business Council, Atout France, Dutch Oriental Yacht, E Motion International and Michelin
Based in Montreal, the DJ will tailor his set according to your needs for your event
French DJ In Montreal VIDEOS
French DJ In Montreal PHOTOS
Our French DJ In Montreal is one of the most versatile, stylish and professional DJs you could ever hope for. Clients appreciate his "French touch" and is really able to engage with French guests, but overall his sets are aimed at all kinds of International audiences. 
Perfect for corporate entertainment and private parties, our French DJ In Montreal is an experienced professional who has worked as a DJ, musician and event organiser of both France, Dubai and Canada and therefore understands the needs of clients. Whether you need a high-end DJ to create the perfect club lounge atmosphere, nightclub-worthy dance floor hits or all out party tunes for a wedding reception, our Canadian-based DJ can do it all. 
Able to tailor his services to anything from private parties to the most luxurious corporate entertainment for VIP events, the Montreal-based DJ has a varied range of styles available for you. Our stylish French DJ In Montreal can entertain your guests with lounge, dance and house music and further his skills with Latino, Reggaeton, RnB, Arabic, 80's, pop rock and more. 
As a professional and high-end DJ, he only uses the best equipment to ensure a top performance. From top clubs and festivals to VIP events and private yachts, our Montreal-based DJ will tailor a playlist that suits his client's needs and will adapt according to his audience's reaction.
Having worked with clients such as Domino's Pizza, French Business Council, Atout France, Dutch Oriental Yacht, E Motion International and Michelin, this is a DJ in Canada you can count on for great results. 
Don't hesitate to speak to us about booking this high-end DJ.