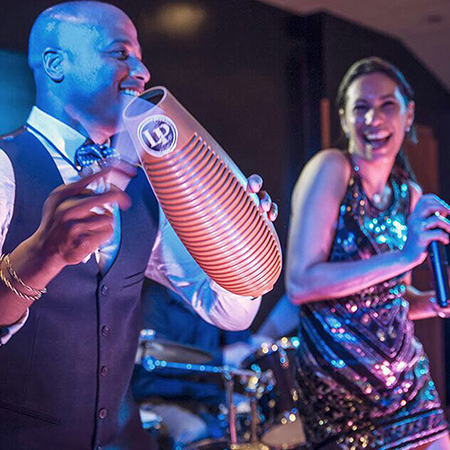 Ultimate Party Band Spain
Sensational event band for the ultimate musical experience for you and your guests
Fantastic Latin band plays the most exotic and enticing Latin and salsa music alongside pop and rock favourite
Versatile covers band with a repertoire of over 200 songs including big hits from Pharell Williams, Bon Jovi, Rhianna and more
Customisable wedding band plays ambient music for the dinner, swinging dance music for the evening and DJ sets into the night
Brilliant party band available for events, weddings and parties worldwide
Ultimate Party Band Spain VIDEOS
Ultimate Party Band Spain PHOTOS
Book this incredible party band for the ultimate Latin music experience. This amazing Latin band are the perfect choice for bringing the party to your event and creating a vibrant, fun filled atmosphere. Guests will absolutely love the swinging rhythms, stunning vocals and exuberant performances from this top quality event band.  Our sensational covers band play a perfect mix of scintillating Latin and salsa music alongside groovy, joyful renditions of pop and rock favourites both modern and classic. This exquisite wedding band are the perfect choice for livening up the dance floor on your special day and bringing your guests an unforgettable musical experience.
This talented covers band have been together since 2002, honing their musical skill and passion to create the ultimate experience for you and your guests. This wedding band understands that you are the main character in the story of your special day and will work tirelessly with you to arrange the perfect personalised package. This includes everything from background music for the dinner at the reception to a full live song and dance performance for the evening and even a DJ set to keep the party going into the night. Our sensational party band play from a repertoire of over 200 songs from favourites like Ricky Martin, Bon Jovi, Pharell Williams and Shakira, all performed with their trademark flair and passion. This dynamic and all-inclusive event band can even include dance classes and competitions for a truly interactive party where the fun never stops. For bringing an up-beat and vibrant atmosphere to corporate events or for an unforgettable musical accompaniment to your special day, this Latin band are the absolute top choice.
Scarlett Entertainment offers you a huge range of live music to suit any event. Contact our team to arrange booking one of our fantastic acts.
A puro dolor - Son by Four
Aguita del Rio - Rosario Flores (ballad)
All About that Bass - Megan Trainor Dancing - Feat Enrique Iglecias
Gente de Zona. Boig per tu – Shakira
Can't Remember To Forget You - Shakira feat.Rihanna
Chica ye ye - Conchita Velasco
Broken Heart - Alejandro Sanz
Hasta que me olvides - Luis Miguel
POP / ROCK
• All About That Bass - Meghan Trainor
• All I Want For Christmas Is You - Mariah Carey
• Can ́t remember to forget you – Shakira feat. Rihanna
• Carolina - M-Clan
• Celebration - Kool & the Gang
• Finesse - Bruno Mars Feat. Cardi B
• Get Lucky - Daft Punk
• Happy – Pharrell Williams
• Havana - Camila Cabello ft. Young Thug
• Hello - Adele
• I not the only one - Sam Smith
• I feel good – James Brown
• If i ain't got you – Alicia Keys
• I wanna dance with somebody - Whitney Houston
• Is this Love - Bob Marley
• Just the way you are - Billy Joel
• La Camisa Negra – Juanes
• La Flaca – Santana Feat. Juanes
• Let's get loud - Jennifer Lopez
• Lips are movin - Meghan Trainor
• Locked out of heaven - Bruno Mars
• Love Me Like You Do - Ellie Goulding
• Love Never Felt So Good – M. Jackson J. Timberlake
• Manos al Aire - Nelly Furtado
• Marvin Gaye - Charlie Puth ft. Meghan Trainor
• Me muero – La quinta Estación
• No woman no cry - Bob Marley
• Only Girl (In the world) – Rihanna
• Pan y Mantequilla - Efecto Pasillo
• Por la boca vive el pez - Fito & Fitipaldis
• Private Dancer - Tina Turner
• Proud Mary - Tina Turner
• Rude - Magic
• September - Earth Wind & Fire
• Shake It Off - Taylor Swift
• Shape of you - Ed Sheeran
• She work hard for the money - Donna Summer
• Somebody Else's Guy - Jocelyn Brown
• Someone like you – Adele
• Superstition - Stevie Wonder
• The Final Countdown - Europe
• Treasure – Bruno Mars
• Tu recuerdo – Ricky Martin ft. Chambao
• Uptown funk – Bruno Mars
• Veneno en la piel – Radio Futura
• Walking On Sunshine - Katrina & The Waves
• When I Was Your Man - Bruno Mars
• You To Me Are EveryThing - The Real Thing
CUMBIA / CHACHACHA / BOLEROS
• Amaneciendo
• Caballo Viejo - Roberto Torres (cumbia)
• Cartagenera – Los tres Sudamericanos
• Corazón - Maluma ft. Nego do Borel (cumbia)
• Despacito - Luis Fonsi ft. Daddy Yankee (cumbia)
• Echame la culpa - Luis Fonsi Demi Lovato (cumbia)
• El baño - Enrique Iglesias ft. Bad Bunny (cumbia)
• Hey DJ - CNCO (cumbia)
• La Gota Fria - Carlos Vives (vallenato)
• La Mucura (cumbia clásica)
• No pido flores – Fanny Lu
• Oye como va – Tito Puente
• Corazón Espinado – Maná
• La Flaca - Santana Ft. Juanes
• Cómo fue – Buena vista social club
• Como yo te ame – Luis Miguel
• Con los años que me quedan – Gloria Estefan
• Contigo aprendí – Armando Manzanero
• Contigo en la Distancia - Luis Miguel
• Cuando Pienso En Ti - José Feliciano (bolero)
• Dos gardenias – Buena vista social club
• El Reloj - Luis Miguel
• Hablas de mi – Gloria Estefan
• Pensar en ti – Luis Miguel
• Perfidia – Armando Manzanero
• Quizás quizás - Trio Los Panchos
• Somos novios – Armando Manzanero
• Bésame mucho – Bolero clásico
• Inolvidable – Luis Miguel
• Si tu me dices ven - Trio Los Panchos
ANIMATION / PASODOBLE
• Cielito Lindo – Pedro Infante
• Chica Yeye - Conchita Velasco
• El Beso de España - Adrián Ortega
• El chacachá del tren de – El Consorcio
• El Rey – Ranchera Tradicional
• El Vals de las mariposas – Dani Daniel
• Francisco Alegre – Isabel Pantoja
• Hay Que Venir Al Sur – Raffaella Carra
• La Bamba – Los Lobos
• Levantando las manos - El Símbolo
• Macarena – Los del Rio
• Mujeres y vino - Manolo Escobar
• No rompas mas mi pobre corazón – Coyote Dax
• Paquito el chocolatero
• Por Amor - Thalía
• Sofia - Alvaro Soler
• Te quiero mas – Formula Abierta
• Tres veces guapa - Jorge Sepúlveda
• Un hombre que te quiera – El Arrebato
Goodbye - Ricky Martin
Hello - Adele
Hijo De La Luna - Mecano
I not the only one - Sam Smith
I Feel Good- James Brown
If I ain't got You - Alicia Keys
Is this Love - Bob Marley
It's my life - Bon Jovi
Forgiveness - Nicky Jam Get Lucky - Daft Punk
El Sol No Return - The Fifth Season
SALSA / CUBAN
• A puro dolor - Son by Four
• Ahora quien - Marc Anthony
• Bailando Casino - Adalberto Álvarez y su Son
• Bambarakatunga – Celia Cruz
• Bemba Colora - Haila
• Billy Jean - Tony Succar (salsa en ingles)
• Blame it on the Boogie - The Jackson 5 (salsa español)
• Cachita – Gilberto Santa Rosa
• Carnaval - Celia Cruz
• Celos - Marc Anthony
• Confió en ti - Paulito FG
• Contra la corriente - Marc Anthony
• Corazón Partió - Croma Latina (versión salsa)
• Cuba que lindos son tus paisajes - Willy Chirino y Celia Cruz
• Cuba quiero bailar la salsa – Latin Brothers
• Cuéntame – Charanga Habanera
• Da la vuelta - Marc Anthony
• De mi enamórate – Tito Nieves
• Devórame otra vez - Lalo Rodríguez
• El cuarto de Tula - Buena Vista Social Club
• El Manisero – Oscar de León
• Ese Hombre – La india
• Esto te pone la cabeza Mala - Los Van Van de Cuba
• Es tu mirada – Leoni Torres
• Felices los 4 - Maluma
• Flor Pálida – Marc Anthony
• Guantanamera – Willy Chirino
• Hotel California – Eagles (salsa en ingles)
• La chica mas bella – Charanga Habanera
• La negra Tomasa – Buena vista social club
• Lagrimas negras – Buena Vista Social Club
• Llorarás - Oscar de León
• Locos por mi Habana - Manolito Simonet y su Trabuco
• Lo malo se va bailando – Alex Matos
• Me dedique a perderte - Alejandro Fernández (Salsa)
• Me mantengo - Los Van Van de Cuba
• Me Odio - Gloria Estefan
• Mi gente – Marc Anthony
• Necesito una amiga - Isaac Delgado
• No me mires a los ojos - Isaac Delgado
• No sabes como duele - Marc Anthony
• Pedro Navaja – Rubén Blades
• Que Hiciste - Jennifer López
• Que locura enamorarme de ti - Eddie Santiago
• Que no se te olvide – Isaac Delgado y La India
• Que precio tiene el cielo - Marc Anthony
• Quimbara - Celia Cruz Sobreviviré - Celia Cruz
• Soy Normal natural - Los Van Van de Cuba
• Traidora – Gente de Zona Ft. Marc Anthony
• Tremenda Pinta - Maykel Blanco
• Tu cumpleaños – Willy Chirino
• Un montón de estrellas – Polo Montañez
• Valió la pena - Marc Anthony
• Vivir lo nuestro – Marc Anthony y Jennifer López
• Vivir mi vida – Marc Anthony
• We Don't Talk Anymore - Charlie Puth (salsa versión)
• Y después de todo – Los Van Van de Cuba
• Ya te olvide – Laritza Bacallao
• Y todo comenzó Bailando - Frankie Ruiz
• Yellow Submarine – Willy Chirino (salsa en ingles)
• Yo no se mañana - Luis Enrique
• Yo viviré – Celia Cruz
MERINGUE / BACHATA
• A puro dolor - Son by Four (versión bachata)
• All of me - John Legend (version kizomba)
• Abrázame Muy Fuerte – Juan Gabriel (versión bacahata)
• Azul – Cristian Castro
• Bachata Rosa - Juan Luis Guerra y 440
• Be My Baby - Leslie Grace
• Burbujas de Amor - Juan Luis Guerra y 440
• Burbujas de amor - Helvio (version kizomba)
• Colgado en tus manos - Carlos Baute y Marta Sánchez
• Como olvidar – Olga Tañon
• Cuando me enamoro - Juan Luis Guerra y Enrique Iglesias
• Darte un beso – Prince Royce
• El amor que perdimos – Prince Royce (bachata)
• El caballito de Palo - Joseph Fonseca
• El negrito del Batey - La Sonora Matancera
• El Venao - Wilfrido Vargas
• Miuda Linda - Nelson Freitas
• Ni una sola palabra - El combo Dominicano (Paulina Rubio)
• La Bilirrubina - Juan Luis Guerra
• La dueña del swing - Los hermanos Rosario
• La travesía - Juan Luis Guerra
• La Ventanita - Garibaldi
• Lamento Boliviano – Toke de Keda (versión bachata)
• Lento - Daniel Santacruz (version kizomba)
• Pintame - Elvis crespo
• Propuesta Indecente - Rome Santos
• Que suenen los tambores - Laritza Bacallao
• Si no te quisiera – Juan Magan feat. Belinda
• Si tu no bailas conmigo – Juan Luis Guerra
• Someone like you - Adele (Bachata-Merengue)
• Stand by me – Prince Royce (bachata en ingles)
• Woman del Callao - Juan Luis Guerra
REGGAETON / ELECTRO LATINO
• Adios - Ricky Martin
• Amigos con derecho - Reik Maluma
• Azukita - Steve Aoki Daddy Yankee
• Bailando - Enrique Iglesias Ft. Gente de Zona
• Chantaje - Shakira ft. Maluma
• Corazón - Maluma ft. Nego do Borel
• Despacito - Luis Fonsi ft. Daddy Yankee
• Échame la culpa - Luis Fonsi Demi Lovato
• El baño - Enrique Iglesias ft. Bad Bunny
• Está Rico - Marc Anthony Will Smith Bad Bunny
• Felices los 4 - Maluma
• Hasta que se seque el Malecón - Jacob Forever
• La Bicicleta - Carlos Vives Shakira
• La Gozadera - Gente de Zona Ft. Marc Anthon
• Mayores - Becky G feat. Bad Bunny
• Robarte un beso - Carlos Vives Sebastian Yatra
• Si no te quisiera – Juan Magan feat. Belinda
• Súbeme la radio - Enrique Iglesias
• Ai se eu te pego - Michel Teló
• Danza Kuduro – Don Omar
• Duele el corazón - Enrique Iglesias
• Traidora - Gente de Zona
Happy - Pharrell Williams
IDEA ARTICLES RELATED TO Ultimate Party Band Spain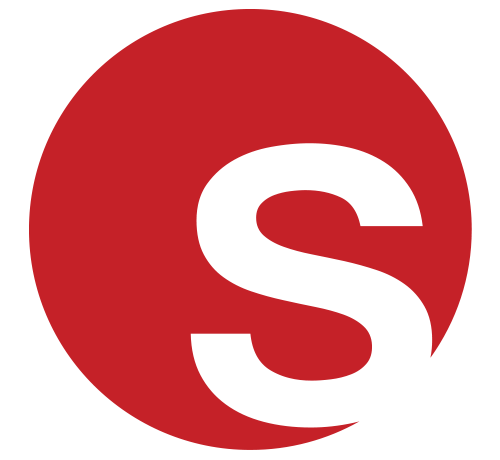 Top UK Bands & Live Music To Book This Summer
Top UK Bands & Live Music Ideas for Summer Events
Grace Henley
|
11/05/2021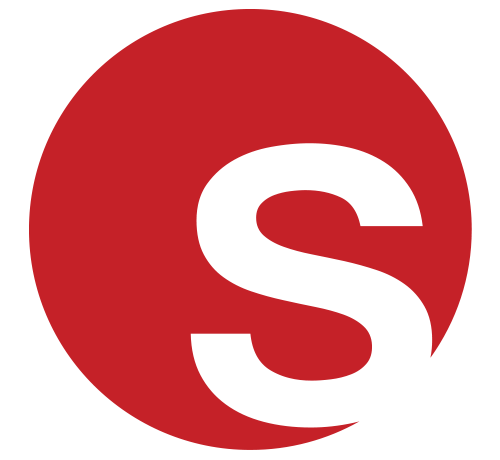 How to Surprise Millennials and Draw Social Influencers to Your Event Using Experiences
How to Surprise Millennials and Draw Social Influencers to Your Event Using Experiences
Grace Henley
|
12/10/2018