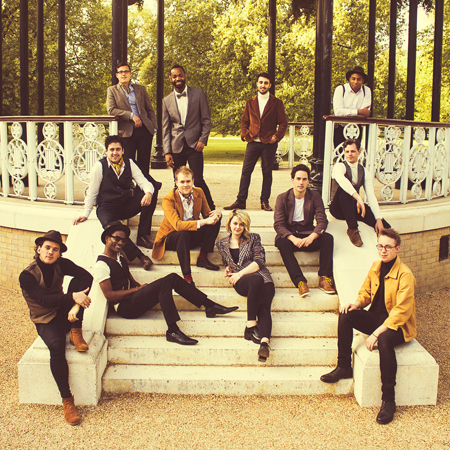 VIP International Party Band
Professional multi-award winning party band offering incredible and energetic live performance
Superbly diverse repertoire of music ranging from funk and soul to pop and party anthems
Tailorable line-up options with a choice of either a 7, 10 or 12 piece band fro your event
Are able to adapt each set to suit the requirements of the event
Have worked with some of the world's leading brands and performed all over the world
VIP International Party Band VIDEOS
VIP International Party Band PHOTOS
Our VIP International Party Band is comprised of London's finest session musicians, partnered with highly sought after singers within the entertainment industry. This party covers band are on a mission to create a unique live music experience for events all over the world. Available to book as a 7 piece, 10 piece or 12 piece party covers band, with additional options such as horn players and extra vocalists this funk covers band is one of our most popular funk bands in London.
They aren't a standard Covers Band and with their extensive set list they are perfect for weddings, parties, corporate functions and restaurants or hotels, they cater for all occasions and tastes. If your favourite song isn't in their repertoire the band will learn it for you, guaranteeing your first dance, party or corporate event is special. Previous clients include Grovesnor House, Chevrolet and Clarrige's to name a few, this party covers band perform groovy pop, funk and party anthems to get your guests on the dance floor! 
Our International Party Band are alo well experienced in performing at festival's having recently played at the Isle of Wight Festival 2016, and supporting Brother Strut, Jamiroquai, Scott Mills and Tony Christie! Adaptable to suit any occasion, the perfect option if you're looking a fun party covers band!
This party covers band are the go to funk band for party entertainment for high profile clients, including the BBC, HSBC and PWC, but are also in high demand across the festival circuit! With their set list featuring classic tunes such as "Respect" and "Mambo No. 5" to today's most recent hits from the likes of Beyonce, Jess Glynne and Rudimental, this funk band can tailor their performance to fit any event and theme. 
Get in touch with one of our talented Entertainment Co-ordinators here at Scarlett Entertainment to book our brilliant International Party Covers Band.
Let's Stay Together - Al Green
Sleep - Allen Stone
I Need A Dollar - Aloe Blacc
Wish I Didn't Miss You - Angie Stone
Respect - Aretha Franklin
Think - Aretha Franklin
Stand By Me - Ben E. King
Love On Top - Beyonce
Let's Get It Started - Black Eyed Peas
Billionaire - Bruno Mars
Locked Out Of Heaven - Bruno Mars
Just The Way You Are - Bruno Mars
Treasure - Bruno Mars
Runaway Baby - Bruno Mars
Forget You - Cee-lo Green
Ain't Nobody  - Chaka Khan
Would I lie To You - Charles and Eddie
Express Yourself - Charles Wright
Good Times - Chic
Rather Be - Clean Bandit
Get Lucky - Daft Punk
Son Of A Preacher Man - Dusty Springfield
September - Earth Wind & Fire
Pack Up - Eliza Doolittle
You've Got The Love - Florence & The Machine
Beggin' - Frankie Valli
Give Me The Night - George Benson
Never Give Up On A Good Thing - George Benson
Crazy - Gnarls Barkley
ABC - Jackson 5
I Want You Back - Jackson 5
Shake Your Body - Jackson 5
Papa's Got A Bran New Bag - James Brown
Love Foolosophy - Jamiroquai
Want To Want Me - Jason Derulo
Hold My Hand - Jess Glynn
Domino - Jessie J
Always There - Jocelyn Brown
Love Me Again - John Newman
Move Your Feet - Junior Senior
Cry Me A River - Justin Timberlake
Mirrors - Justin Timberlake
Rock Your Body - Justin Timberlake
Senorita - Justin Timberlake
Signs - Justin Timberlake
Take Back The Night - Justin Timberlake
Sex On Fire - Kings Of Leon
Celebration - Kool & The Gang
Get Down On It - Kool & The Gang
Royal - Lorde
Just The Way You Are - Bruno Mars
Treasure - Bruno Mars
Runaway Baby - Bruno Mars
Forget You - Cee-lo Green
Ain't Nobody  - Chaka Khan
Would I lie To You - Charles and Eddie
Express Yourself - Charles Wright
Good Times - Chic
Rather Be - Clean Bandit
Get Lucky - Daft Punk
Son Of A Preacher Man - Dusty Springfield
September - Earth Wind & Fire
Pack Up - Eliza Doolittle
You've Got The Love - Florence & The Machine
Beggin' - Frankie Valli
Give Me The Night - George Benson
Never Give Up On A Good Thing - George Benson
Crazy - Gnarls Barkley
ABC - Jackson 5
Valerie - Amy Winehouse
Love Foolosophy - Jamiroquai
Want To Want Me - Jason Derulo
Hold My Hand - Jess Glynn
Domino - Jessie J
Always There - Jocelyn Brown
Love Me Again - John Newman
Move Your Feet - Junior Senior
Cry Me A River - Justin Timberlake
Mirrors - Justin Timberlake
Rock Your Body - Justin Timberlake
Senorita - Justin Timberlake
Signs - Justin Timberlake
Take Back The Night - Justin Timberlake
Sex On Fire - Kings Of Leon
Celebration - Kool & The Gang
Get Down On It - Kool
Royal - Lorde
Mambo No. 5 - Lou Bega
Strut - Lenny Kravitz
Never Too Much - Luther Vandross
Uptown Funk - Mark Ronson
Moves Like Jagger - Maroon 5
Let's Get It On - Marvin Gaye
Grapevine - Marvin Gaye
What's Going On - Marvin Gaye
Ain't No Stopping Us Now - Mcfadden & Whitehead
All About That Bass - Meghan Traynor
PYT - Michael Jackson
Blame It On The Boogie - Michael Jackson
Billie Jean - Michael Jackson
Man In The Mirror - Michael Jackson
Love Never Felt So Good - Michael Jackson
Rock With You - Michael Jackson
Shake Your Body - Michael Jackson
The Way You Make Me Feel - Michael Jackson
Bring It Back - Moloko
Hot In Here - Nelly
Smells Like Teen Spirit - Nirvana
Wrapped Up - Olly Murs
Troublemaker - Olly Murs
Get Down On Saturday Night - Oliver Cheatam
Sitting On The Dock Of A Bay - Otis Redding
Happy - Pharrell
Kiss - Prince
Most Beautiful Girl In The World - Prince
Wanna Be Your Lover - Prince
Ignition (Remix) - R Kelly
Streetlife - Randy Crawford
Blurred Lines - Robin Thicke
Waiting All Night - Rudimental
Black & Gold - Sam Sparrow
Smooth - Santana
Beautiful Girls - Sean Kingston
He's The Greatest Dancer - Sister Sledge
For Once In My Life - Stevie Wonder
I Wish - Stevie Wonder
I Just Called To Say I Love You - Stevie Wonder
Signed Sealed Delivered - Stevie Wonder
Sir Duke - Stevie Wonder
Superstition - Stevie Wonder
Eight Days A Week - The Beatles
Drive My Car - The Beatles
Money - The Beatles
We Can Work It Out - The Beatles
Mr Brightside - The Killers
I Can't Feel My Face - The Wkend
A Fool In Love - Tina Turner
Shut Up And Dance - Walk the Moon
I Wanna Dance With Somebody - Whitney Houston
Papa's Got A Bran New Bag - James Brown
M&S
Tesco
HSBC
PWC
GAM
Mini
Chevrolet
Cancer Research
Fairmont Hotels
Lloyds of London
Kodak
Elstree Studios
The BBC
John Lewis
Sainsbury's
RBS
Lockheed Martin
Royal Navy
BMW
Team Spirit
Teenage Cancer Trust
Catch Dubai
Nestle
DEPOT Cardif
HUT Group
Red Bull
" A Wonderful band for a wonderful event at Catch Dubai's first year anniversary at the Fairmont Hotel - Everyone in the crowd was asking about the band and how quickly we can get you back to Dubai "

Rebecca & Stephen, Wedding
" We were thrilled with what you guys did at BBC Elstree Studios. We've had so much great feedback about you, and you were without doubt a huge part of the success of the BBC Studios over Christmas "

The BBC
" I booked VIP International Party Band for an event where we needed a band with high energy. These guys did not disappoint! From start to end, their performance was electric. I will use them again and again. "

Red Bull, London
" I just wanted to thank you once again for the fantastic service provided on Saturday in Italy. Everything went well and smooth and the band did a super gig! It was a real energetic evening and everyone loved it! "

Eva, ChicWeddingsItaly
" I booked VIP International Party Band for my 50th birthday party. I had more guests talking about the band than saying happy birthday to me. What more can I say, they were exceptional! "

Andrew, The Gherkin, London
" I just want to say how amazing the bands were and that I truly can't say thank you enough! Brilliant night and selection of music! Thank you once again – what a band! Would definitely recommend them to anyone! "

Richard, Party,
" You guys were amazing! You played a huge part in making our wedding day fantastic! All night people were telling us how fantastic you were and what a good choice we had made! I wouldn't hesitate to recommend you to friends and family. Thank you also for all your support pre-wedding with the planning and thanks for your patience! "

Rebecca & Stephen, Wedding
" Just a note to say thank you for all your hard work and support on our Christmas Party. Everyone has provided incredibly positive feedback and I know we won't be looking far for next year's entertainment! "

Jonathan, Christmas Party
" Booked 24 hours before the show in Doha - WOW what a turnaround - Client was over the moon and thank you again for a thrilling performance in Qatar! "

Chevorlet, Qatar - Scarlett Entertainment, Doha, January 2016
" We had our ceremony in Thailand and our after-party in London. We thought Thailand couldn't be beaten, but you totally changed the night – what a party – they had everyone dancing – a classy band indeed! "

One Marylebone, London, Mr & Mrs Patel, January 2015
" The band was fantastic and the couple and their parents and everyone really thrilled. I would LOVE to work together again and hope the opportunity presents itself and soon!! "

Brenda, Italia Celebrations, June 2015 in Florence, Italy
" You were exceptional. From the moment we enquired to the end of the evening they were highly professional and their performers are second to none. They made the graduate ball the most entertaining night of our year "

Carling Colfer, HSBC, UK
" You are brilliant! Everyone in the office is still talking about the Christmas party, can't wait to book you again next Christmas! "

HR team, Nestle UK
" We booked VIP International Party Band for the official PA awards. They were fantastic! Their acoustic set over dinner was remarkable and the perfect warm up for their explosive full party set. They swept many of the PA's of their feet!! "

Jade Alexander, Director, Fantastique London
" You made my wedding! BEST BAND EVER! from the communication when booking through to the final day you have been nothing short of perfect! We had 1 year olds up to 85 year olds rocking the dance floor and everyone who came said they hadn't seen a dance floor so packed. You guys are phenomenal! "

Hannah Abdo, Hertford Castle
" I just wanted to thank you again for playing at our wedding reception on 9th April at Grosvenor House. Given we only found you a week before our big day, you were very accommodating in the run up to our big day and the compliments are still flooding in at how amazing you both were, you made the evening incredibly memorable. Thank you again for learning our first dance song in short space of time, it meant a lot to us and we really appreciate the effort you went through to ensure everything was just how we wanted it. We hope to hear you playing again one day, and will continue to recommend you! "

Sonali & Viresh, Grosvenor House, London
" Thank you for making my wedding one to remember I have finally come off of cloud 9!! Want to do it all again now!! "

Mr Mallick, The Address, Dubai
" Thank you for being a part our wedding! You were better than we could have ever imagined and all our guests agreed. We're already thinking of another reason to party! "

Jodi Marks, The Grove, London
" We had VIP International Party Band at our wedding at Clarrige's on Saturday. They were absolutely fantastic. As well as bringing what you would expect in great songs, voices and musicians it's their energy that sets them apart from others. They had the dance floor full during both sets and the feedback from guests was just outstanding. Everyone wanted to know who they were and where we found them! We would wholeheartedly urge you to book them as they will literally make your wedding day! Thanks again guys, simply top class and we hope to see you again soon! "

Tony and Gemma, Clarrige's Hotel, London
" We wanted to say a big thank you in making our wedding day so much fun! The band were amazing and we loved their look in the gold jackets and they all sung their hearts out. We can't wait to see our wedding video and re-live some of the songs that you guys sang so beautifully "

Darren Fogelman, The Savoy, London
" You totally rocked our Christmas party! Great energy and performance and such lovely boys – you are already in our thoughts for our 2015 bash! "

Marks & Spencer's, London
Idea Articles Related To VIP International Party Band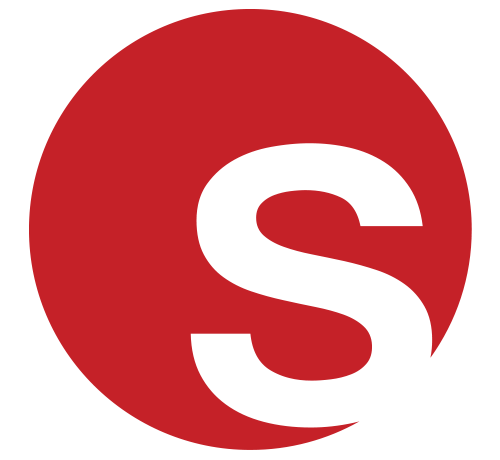 Top UK Bands & Live Music To Book This Summer
Top UK Bands & Live Music Ideas for Summer Events
Grace Henley
|
11/05/2021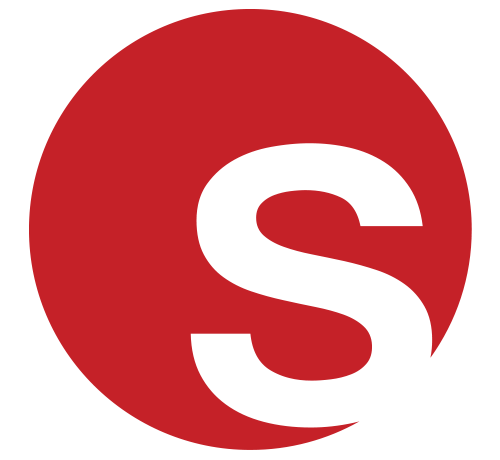 How to Surprise Millennials and Draw Social Influencers to Your Event Using Experiences
How to Surprise Millennials and Draw Social Influencers to Your Event Using Experiences
Grace Henley
|
12/10/2018