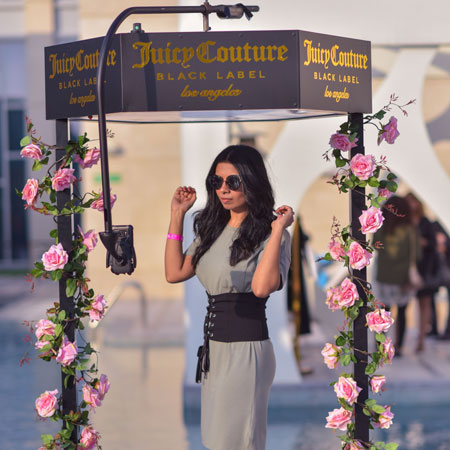 360 Degree Video Booth Dubai
One-of-a-kind 360 degree video booth
Create your own GIF, Boomerang or slow-motion videos with this innovative video booth
Interactive entertainment with live social media sharing
Event photo service ideal for mall activations, store openings, brand awareness campaigns and VIP parties
This innovative video booth is available for bookings across the United Arab Emirates and Worldwide
360 Degree Video Booth Dubai PHOTOS
This 360 degree video booth is one of the most innovative video booths available in the United Arab Emirates which gives your guests a full 360 interactive entertainment experience.
Providing a customisable podium platform and frame, this specifically developed software controls a mechanical rotating arm which records in 4K resolution while doing a 360 degree loop around your subject. The result transforms these videos into creative GIF, Boomerang and slow-motion videos which can be shared instantly across multiple social media platforms or wirelessly printed onsite. With a touch screen interface to activate the live view, this 360 degree video booth is user-friendly with a visible countdown, giving your guests enough time to strike the perfect pose.
With real time trackable statistics and an end of event analytical report, this event photo service is an effective and subtle marketing tool to help connect your consumers with your brand and share your guest experiences. Previous brand activations include Splash, Juicy Couture and Asics Tiger, this popular photo event service is a great way to showcase your fashion brands with an interactive marketing campaign. With simple installation and a wireless internet connection, this video booth is very versatile for mall activations, store openings, brand awareness campaigns and VIP parties as well as providing the perfect outdoor interactive entertainment.
Coming from our team behind the Dubai Photobooth, Retro Photobooth and the 180 Degree Video Booth comes another great event photo service and interactive entertaiment feature for your event. Based in Dubai, this video booth is available for bookings across the United Arab Emirates and worldwide.
Scarlett Entertainment offers a wide range of event photo services for brand activations and special celebrations. 
To find out more about booking this 360 degree video booth, contact our team of Entertainment Experts today who will guide you through the booking process.