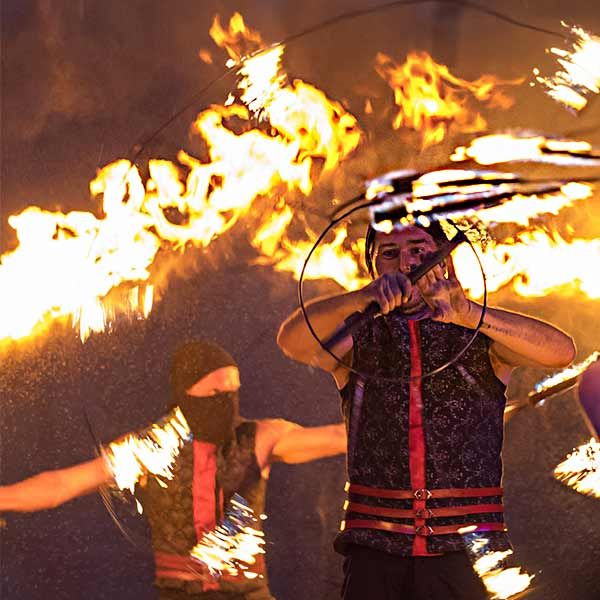 Fire Show Prague
Wow factor fire shows filled with acrobatics, special effects, dance and beautiful costumes are sure to light up your event
Visual fire effects include vibrant pyrotechnics and unique wow factor comets!
Our fire performers are based in Prague, have 10 years of experience and can deliver fire shows inside and outside
Previous clients include the likes of LEGO, Telefonica O2 and Unicredit Bank among others
A beautiful entertainment option for private parties, corporate events and festivals
LEGO
Unicredit Bank
Pfitzer Ltd.
Telefonica O2
ORIFARM
Palais Namaskar
Kaltenberg Ritterturnier
" "It was truly hypnotizing. The incredible performance combined with spellbinding music gave me goosebumps throughout the whole show. Absolutely amazing experience!" "

Kaltenberg Ritterturnier
" "a very professional and friendly group of 3 dancers who arrived early to give themselves with plenty of time to adjust and rehearse their set to suit the unique environment and atmosphere of the Zofin Garden Outside Stage. They gave a spell-binding performance that captured the hearts of the 60-70 spectators and they wowed us with their talent and energy. It was an a well thought out event, for which we are grateful to you for your recommendation and a well executed performance. I would recommend this dance group for any corporate or private event that is looking for originality, spectacle and something a bit special. " "

Pfitzer Ltd.