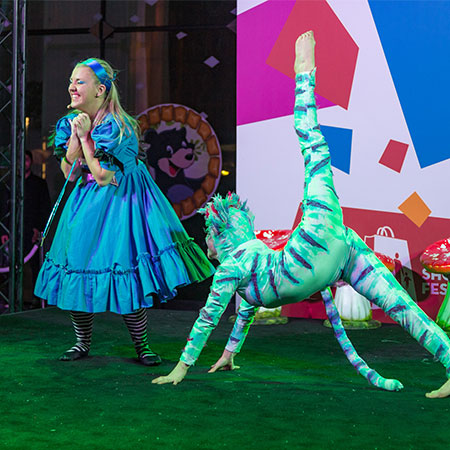 Wonderland Cirque
A Show that brings the stories of Alice in Wonderland to life through captivating singing, acting, dancing, circus skills and spectacular visuals
Watch as your audiences are transported to a fantasy world filled with all of your favourite Alice in Wonderland Characters
A Mad Hatters tea party that all the family is invited to will astound audiences of all ages
Perfect for wonderland themed entertainment, shopping malls, children's parties and any occasion that desires a fantasy show
Based in London and available for worldwide bookings
Get taken on a journey to a new world as our spectacular magical show ignites the classic stories of Alice in Wonderland and sparks the imagination of audiences of all ages. Watch as your favourite Alice in Wonderland characters are brought to life right before your very eyes, they will meet an array of colourful characters including; the singing and dancing Mad Hatter (who is as mad as a hare), the diabolo spinning, yoyo throwing, hat spinning White Rabbit (who is always late for everything) and the Cheshire cat who's contortionist skills will bemuse and delight all audiences. 
A magical fantasy show for all the family that will enchant and delight your audiences whether you are hosting a wonderland theme event, children's party or anything in between, there really is no limit to what this wonderful show can be booked for.
Our exclusive in house show features all of your favourite Alice in Wonderland Characters including the evil Queen of Hearts, who has been miserable for many years as she has lost the key to her heart. Join Alice and her friends as she embarks on a journey through the rabbit hole and discovers the missing key that will bring happiness back to Wonderland for good! 
A fabulous cast of eight professional performers, actors, dancers, singers and circus artists who captivated audiences and spectators at City Walk for the Dubai Shopping Festival are guaranteed to provide excellent entertainment that is a hit with audiences from across the globe.
Guaranteed to capture the hearts of the audience, the show features rhyming story telling as well as spectacular visuals, up-beat well known songs, circus skills and dance. The combination of incredible costumes and make up helps bring the characters to life to create a wow factor show that is suitable for all the family. Our in house fantasy show is available with impressive visual backdrops upon request to create an immersive experience for viewers of all ages to get lost within.
To book our spectacular Alice in Wonderland in house production, contact our Entertainment Specialists today!
IDEA ARTICLES RELATED TO Wonderland Cirque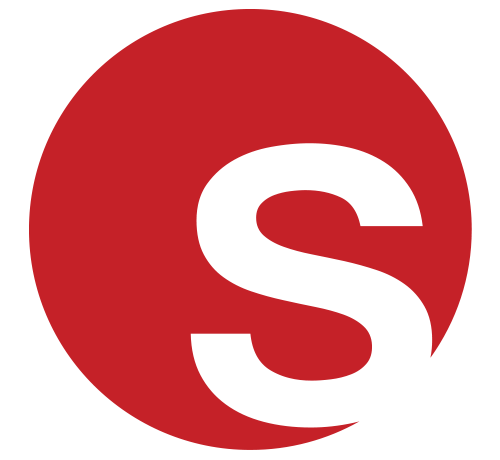 Our Most Popular Event Themes from 2018 and What to Expect for 2019
Our Most Popular Event Themes from 2018 and What to Expect for 2019
Juliana Rodriguez
|
19/10/2018