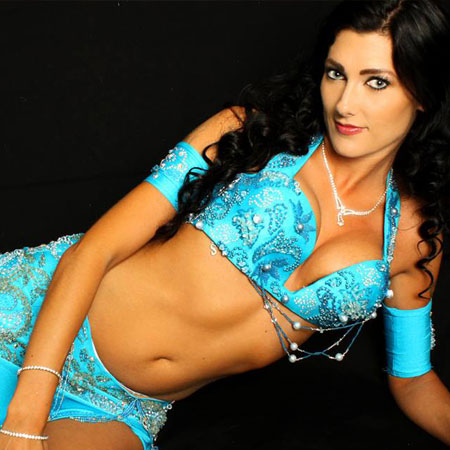 Oriental Belly Dancer Istanbul
Extensive dancing styles from classical Egyptian to modern sword dance
Recognised for her technique, unique choreography and playful attitude
Dances a creative mix of the traditional and the modern
Previous clients include Microsoft, Costco, Disneyland Paris
Based in Istanbul and available to perform at events worldwide
Oriental Belly Dancer Istanbul VIDEOS
Oriental Belly Dancer Istanbul PHOTOS
A graceful and passionate dancer, Nailja is well known as a performer of Oriental, Hula and Egyptian belly dance dance in the Istanbul area and abroad. Well recognised for her natural and precise technique, unique choreograph and playful attitude, you can also add excitement to your event by hiring her as a tantalising sword dancer. Oriental Belly Dancer Istanbul is guaranteed to blow your guests away as private or corporate entertainment. 
Her unique style is a creative mix of the traditional and the modern, tackling various dance routines such as veil and sword dances, Egyptian style belly dance, Saiidi, Assaya, Khaleegy and more. Her love for the art has brought her to a number of countries around the world including Egypt, Greece, India, China, Turkey and the USA.
Nailja has competed in a number of international belly dance competitions; she was selected for the Belly Dance Superstars in Paris in 2005 and was also placed 1st runner up in the IBDC Troupe in Las Vegas.
Dance Styles and Props
Egyptian/Lebanese Oriental Belly Dance, 
Wings of Isis
Sword
Veil
Brazilian samba
Hawaiian Hula
Tahitian dance,
Cabaret
Poi
...and more
Now the founder of her own dance company, which performs many international dance styles, Nailja teaches groups and private lessons as well as performing at numerous venues. She has entertained for many high profile events and venues including The Four seasons Hotel, Laxmi Vilas Palace and arambola beach resort . Available to hire for weddings, birthdays, corporate entertainment, international hotels and resorts, she is a graceful dancer and a creative choreographer.
If you want something totally unique for a hen party or educational event, why not combine a show with a workshop from this superb Egyptian belly dance expert. 
Book Oriental Belly Dancer Istanbul for your special occasion from Scarlett Entertainment. 
NCL/Masala Cruises
Venues
Hotel 1000 (Seattle)
Chimelong Paradise (Guangzhou)
Laxmi Vilas Palace (Baroda)
Kempinski (New Delhi)
Mercure (Al Ain)
Movenpick resort 2016 (Dead Sea)
Hard Rock Café
Microsoft
Redhook Brewery
International Academy of Middle Eastern Dance
Western Washington University
Chimelong Group (Guangzhou)
The Washington Athletic Club
Thomas Dolby
Caspian Grill
The Can Can
Takis Mad Greek
Bistro Turquaz
Au Pied De Chameau
Hammam Club
L'Ourika
Cruises
Four seasons Hotel
Carambola beach resort (St. Croix)
Club Med Yucatan (Cancun)
Radisson Blu
Turkey OrientHotel (Alanya)
Le Meridien (Fujairah)
Sheraton (Dubai)
Disneyland France
Corporate
Costco
National Association of Catering Executives
University of Washington
Chickchat and Epiphany Research
Club Med Yucatan
South Point Casino (Las Vegas)
Kolbeh
Alladin
Kasbah
Persepolis
Harissa
La Casbah
Mazazic
El Zar
Sunset cruises (Istanbul)