Hire Fire Acts & Angle Grinders
Spine-tingling excitement with fire-cracking, whip-snapping, fiery feats to send sparks flying and awaken primal instincts
Death-defying Fire Performers & Angle Grinders conjure up high-impact, circus-style spectacles on stage and on the move, masterfully manipulating unruly flames for an adrenaline-fuelled entertainment experience.

---
Booking Fire Performers & Angle Grinders
Mankind's fascination with fire is as old as time and even today, fire performers draw in crowds and keep spectators on tenterhooks with heart-stopping moments of suspense followed by delight. Over time, fire acts have evolved and adapted to modern audiences, offering contemporary displays of fire dance, angle grinding and pyrotechnic effects. 
Alternatively, step back in time with a fiery performance inspired by centuries-old traditions, world cultures and themes. Prime examples are, Polynesian Fire Shows and Greek Fire Shows, perfect for cultural-themed events, national holiday celebrations or festivals. 
Our fantastic Fire Performers & Angle Grinders offer a range of entertainment options from full-scale choreographed stage shows for large venues to sensational soloists or dynamic duos for more intimate gatherings. All fire artists are professional trained and come from circus backgrounds, bringing expertise, variety and talent to the table.
---
Frequently Asked Questions
Are fire shows dangerous?
No, All of our fire performers are trained professionals and they have carefully practised their skills to maximise entertainment and minimise risk. Performers carry safety equipment with them at all times including fire extinguishers and fire blankets. In many cases, the teams will also include a fire tech who is on hand and alert through the performance. The stage shows all require specific ceiling clearance heights and safe distances between the show and the audience. Roaming performers are so adept that they are constantly aware of their surroundings and ready to avoid any risky situation.

Can I book a fire show for my event?
Absolutely, and we are here to help. Scarlett Entertainment has hundreds of fire performers all over the world from roaming performers to big spectacle stage shows. We have fire shows suited to both indoor and outdoors and they range from basic fire eaters to huge pyrotechnic stage shows. We would be happy to discuss your requirements and we will find the fire show that is just right for you.

What do I get when I book a fire show?
A fire show can involve all sorts of fascinating fire-related performances including fire breathing and eating, fire poi spinning, pyrotechnics, circus skills and stunts, dancing, flaming hoops, fans, stilt walker, all male or all female and much more! The majority of our fire performers offer a choice of roaming where they perform one or two acts amongst the crowd, ambient involves several routines in a designated area of your event and is not necessarily the main focal point or you can book a full choreographed stage show that involves many of the fire acts, pyrotechnics and some performances which can only be done on a stage.  
Can I have a fire show indoors?
Absolutely, fire shows can be performed indoors or outdoors. You will need to check with your venue before your book. Some venues will require you to carry out a new fire risk assessment whilst other venues are perfectly used to hosting fire shows. If your chosen venue has a strict no fire policy, you can always consider other options such as LED or pyrotechnics created for indoor use.
It is always important to check the available space for indoor performance. You have to factor in distance between audience and performance and ceiling heights. For example, many nightclubs have low ceilings that either restrict the type of fire show you can book, or make them unsuitable all together. If the venue has sprinklers, it is important that they can be turned off for the duration of the fire show.
How long does a fire show last?
The length of the fire show can depend on how many performers you book and what type of performance you book them for. For a stage show, the routine is generally predetermined and lasts anything between 5 and 30 minutes depending on the act. For roaming or ambient fire performers, it is variable. In many cases, they will perform on and off sets of 5-15 minutes.

Do I need a fire safety assistant?
In some cases, the fire performers will have their own assistant and in others, the venue will have a dedicated fire safety officer. Some fire shows will require the client to arrange for a steward to be on hand to keep guests from getting too close or to prevent any interference with equipment. If in doubt, it is worth contacting both parties before booking someone to come in especially. 

Will the fire show damage the venue?
Again, our fire performers are highly skilled professionals who are experts in this field. They will personally risk assess the area and make every effort to ensure the safety of your guests and the venue. Our fire performers are happy to suggest the best possible location for their fire show or, prior to the event, request alterations to their performance area to sure maximum safety. They can provide fire carpets, to protect the flooring from anything dropping, and correctly position themselves so that they will not affect their surroundings. 

What are the stage requirements for a fire show?
Our fire performers all have their own fire acts and different requirements of stage sizes. The most important requirement is no low ceilings and not drapes or obstacles. They require an average distance of 3 meters between audience and stage and a stage depth of 5 meters. The stage should be equipped with adjustable lighting and a sound system, as most of our acts perform along to a soundtrack. 

Can I have a fire show if it rains?
If rainfall is minimal then yes you can still have a fire show. Bearing in mind that if your performers are outside and it is raining, then your guests are unlikely to want to be outside too. Alternatively, in the right circumstances with the correct approval and health and safety regulations, the fire show may be performed indoors instead but it is necessary to check this prior to booking.

Do I need to supply fuel for the performers? / What should I know if the performers are travelling from abroad?
If your fire performers are travelling from abroad it is very likely they will need you to supply the fuel for their performance as they cannot bring it on any form of public transport. They will inform you of which type of fuel they require and ensure it is kept in a safe place until their arrival or the time of the performance. 

Can a fire show be booked with other entertainment?
Yes definitely. In fact, it is a brilliant addition to an event and really makes it stand out giving it the WOW factor. Many of our fire performers have performed alongside live musicians, at sporting events, with circus acts and at festivals. Setting up and packing down for a fire show is incredibly easy and minimal impact on any other form of entertainment happening at the same time.

Do you have any fire shows that don't just use fire?
Yes, loads. Several of our acts combine fire, angle grinding and LED props such as poi, we have drummers who include fire (http://www.scarlettentertainment.com/page/fire-water-drumming-show) and, of course, we have many themed fire shows from 1920s to Polynesian that can suit themed events! 

Why should I book a fire show with Scarlett Entertainment?
We are entertainment experts with years of experience providing fire shows to events all over the world. We love fire shows and think it is a fantastic form of entertainment suitable for all event types. Our roster is full of a mixture of traditional and totally unique fire performers located all over the world. We will listen to your requirements and guarantee to efficiently provide you with high-quality entertainment suited to your needs. We always endeavour to provide you with a memorable experience rather than just entertainment.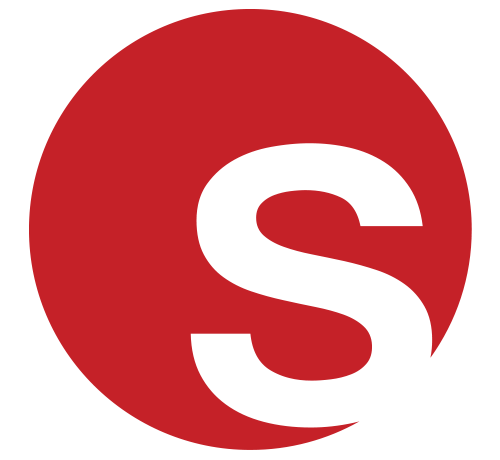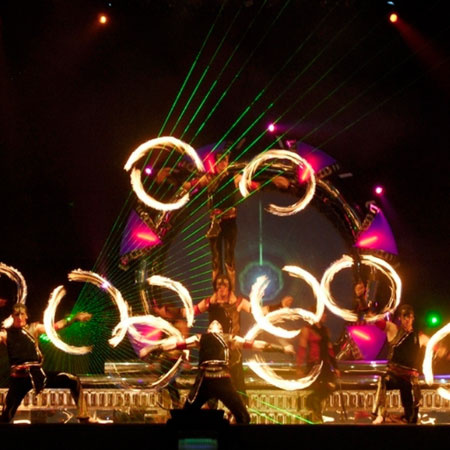 Featured Act
Featured Fire Act
Our International Fire and Pyro Show is a prime example of a high-impact stage show that pushes the boundaries of entertainment. This high-calibre show is an expertly balanced combination of ferocious fire, pyrotechnics and highly specialist choreography to leave a lasting impression on audiences. 
With a number of spectacular show options available, this act is incredibly versatile and suitable for a variety of themes such as Arabian and Tribal-inspired events.
Click here for profile
CASE STUDY:

BAFEST Festival

We had the pleasure of providing entertainment for the BAFEST festival for two consecutive years. Our incredible Fuel Girls returned to the festival, after receiving rave reviews for their show-stopping performance the year before. 

Alongside our Aerial Drum Show, the Fuel Girls performed a high-energy stage show that closed the BAFEST festival with an unforgettable fiery finale. With four performers providing fire, aerialism and choreographed dance, the audience were left astounded by the high-octane extravaganza.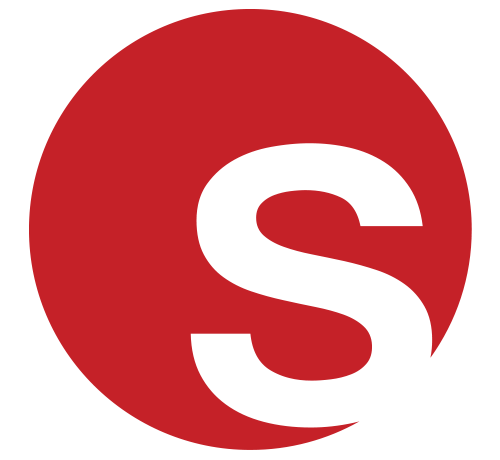 Currently Trending - Fire and Angle Grinders In United Kingdom
Expert Advice on hiring Fire and Angle Grinders
Our Head of Artist Development Daniela gives her top tips
Plan In Advance
Fire performers come with specific health and safety criteria, making it important to check in advance. Check your venue is able to host fire performers, and remember that health and safety compliant materials may need to be provided. 

Fire Performers Are Versatile
Many of our performers are able to tailor their costumes or routines to suit certain themes, and are often multi-talented. Fire performers can encompass stage shows, dance productions, aerialism and more, meaning it's easier than ever to have them suit your needs.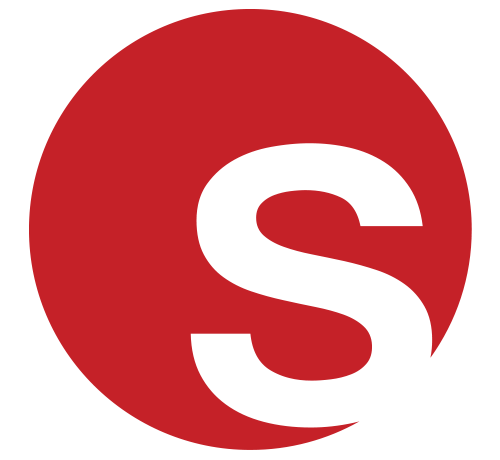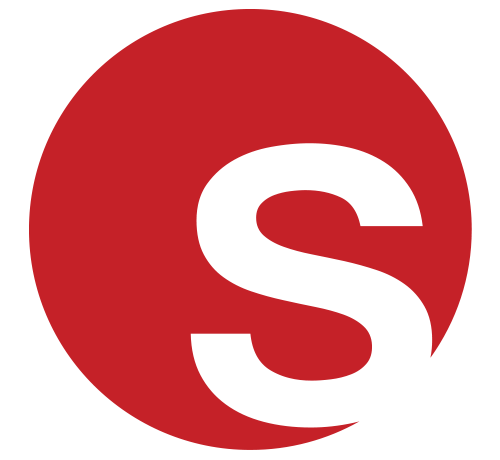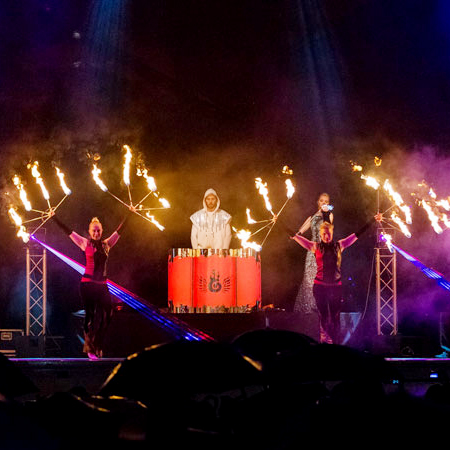 New and Exciting Fire and Angle Grinders
With an exhilarating blend of cirque, percussion, fire and LED technology, our incredible LED Fire Drum Extravaganza is one of the most visually striking stage shows to grace our roster. 
A multidisciplinary feast for the eyes with dynamic dance sequences, urban elements and explosive sounds. Watch in awe as fire dancers move to the sound of intense drum beats, whilst LED and pixel performers create dazzling visuals with illuminated props.
Click here for act profile
Who are some famous Fire and Angle Grinders?
Jonathan Goodwin USA Daredevil

The daredevil extraordinaire that shocked the nation and the judging panel with his death-defying escapology act. Hanging upside and engulfed in fire, the fearless performer riggled free from his restraints (much to the relief of his alarmed audience) as part of an astonishing first audition. Britain's Got Talent judge, Amanda Holden, could "feel the heat" as everyone in the arena watched in disbelief, twitching on the edge of their seats. Not only that but our fiery daredevil has mastered the art of knife throwing, scorpion eating, water tank escapology and more! Our sensational stunt artist will set imaginations alight and add that 'celebrity factor' to any event.