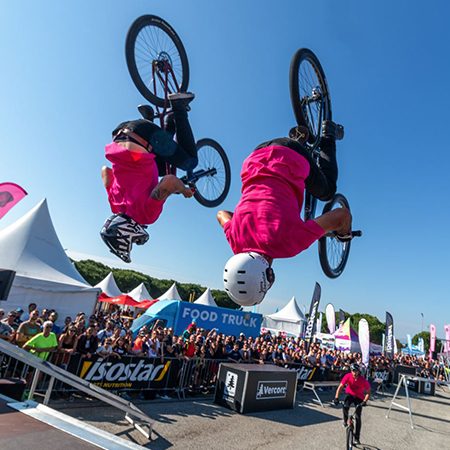 Mountain Bike Freestyle Show
Among the best Mountain Bike Freestyle shows in Europe
The team have performed over 1000 shows worldwide
An amazing display of tricks leaves the audience always wanting more
A Finalist on TV show France's Got Talent 2011
Based in the South of France & available to perform worldwide
Mountain Bike Freestyle Show PHOTOS
This high quality Mountain Bike Freestyle team are among the best in Europe and have performed over 1000 shows worldwide.  The team makes every effort to continuously improve, certainly in riding, but also in attention to detail that make the difference: they are true professionals. Their passion is the atmosphere, the boosted show, turning the spot into a fiery arena for a dozen or so minutes.
Rhythm, explosiveness, an amazing display of tricks... The audience holding their breath, then a second later, the tension is released with an explosion of applause when the rider lands his trick, triumphing. They do their job with a real sense of sharing, making people dream and bringing true emotions to the public. The audience always wants more.
Freestyle Jump:
This package includes one dirt jump rider (air jumps flips and tricks of all kinds) a freestyle trial rider one MC equipment and sound.
Required space: 15m x 25m. Duration: 2 to 45 minutes up to 3 times a day.
Freestyle Mix:
For maximum entertainment diversity and energy 4 riders from different disciplines to challenge each other to provide an explosive show. Trial bike dirt jump and MTB freestyle trial.
Required space: 15m x 25m. Duration: 10 minutes to more than one hour up to 3 times a day.
Famous Freestyle Show:
A team of 4 top riders of international level including Triboulat brothers driven by Phil JL their multilingual MC and D.Vice their official DJ combined with the best of their ramps and modules and optimized according to your specifications.
Approximately 25m x 30m required. Duration from 10 minutes up to 1 hour renewed up to 3 times a day
Freestyle Shows
Is an add-on to the packages above one State certified instructor and equipment (bikes and protection equipment). MTB beginners' sessions during the day between shows.
Required space: 20m x 20m. Duration: twice a day 1 hour each session.
Street Trial Battle Contest:
They also organize contests competitions turned up as a show with international top riders.
Their concept: They install all kind of obstacles (ramps drops gaps boxes ...) in a 40 by 40 meters spot for a unique contest. Motivated by prize money a dozen riders of different styles compete on this artificial street-trials area.
The goal: Riders have 2 minute sequences to impress a jury in doing moves and tricks choosing the best possible line with a good flow on the obstacles.
Rating: Competitors are evaluated by an acknowledged jury on criteria of : Flow - Creativity - Commitment - Technicity
Freestyle Indoor:
On request they can organise MTB trial events in very confined spaces during parties or award ceremonies for example. Please contact us for more information.
Freestyle Init:
2005 : France 2 report on the Tour de France
2011 : Scientific emission e=m6 France
2011 : RTL TVI report.
2012 : Télématin France 2.
2012 : « World Riderz » launch shooting on Discovery Channel in 70 countries.
2003 : Raï Uno Palerme Italy. Emission launch.
2005-2011 : DVD parutions
2011 : France got talent. (Finalist)
2011 : « VTT Freestyle à Hong Kong » Emission France.
2012 : Emission « incroyable expérience » France 3.
2004 : Knoff hoff Show ZDF (Stunts with Jean Pierre Goy)
IDEA ARTICLES RELATED TO Mountain Bike Freestyle Show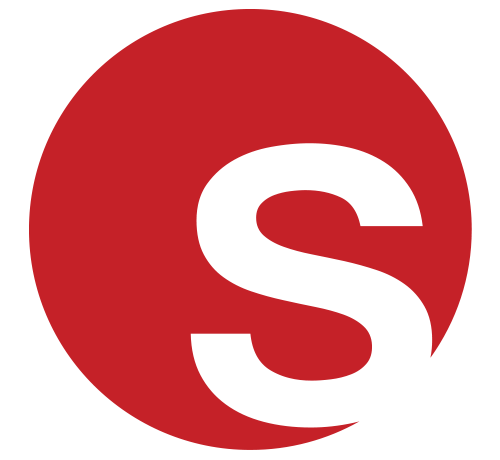 Our Most Popular Event Themes from 2018 and What to Expect for 2019
Our Most Popular Event Themes from 2018 and What to Expect for 2019
Juliana Rodriguez
|
19/10/2018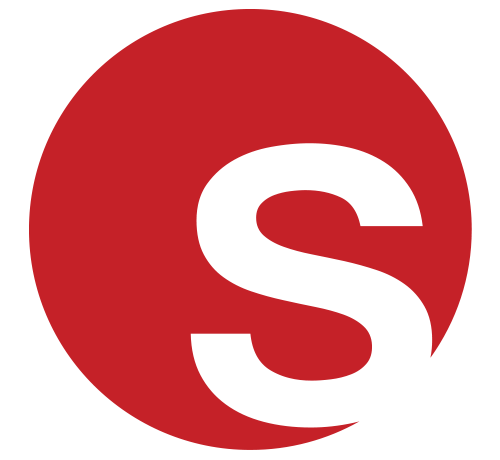 Theme Ideas For Your New Years Eve Party
Theme Ideas For Your New Years Eve Party
Grace Henley
|
28/12/2015