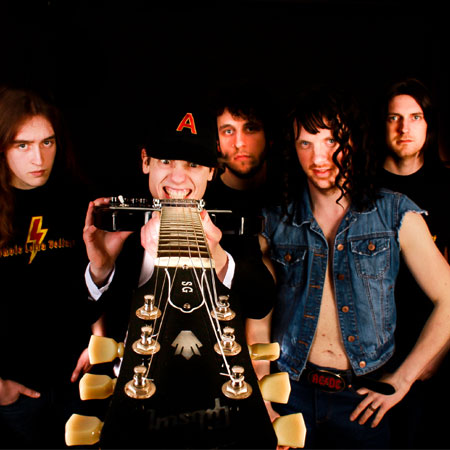 AC/DC Tribute
Deliver an amazingly authentic reproduction of AC/DC
Powerful vocals sound almost exactly like Bon Scott & Brian Johnson
Comprised of 5 highly talented musicians from 4 countries
Ideal for festivals, themed celebrations & parties, casinos & more
Based in Ireland & available to perform at events worldwid
This tribute band offer an outstanding tribute to AC/DC, delivering an authentic reproduction of AC/DC's sound and stage performance that will blow audiences away!
The band have gained huge notoriety through their exacting live shows that accurately replicate all the energy and electric atmosphere of a real AC/DC performance. Formed from five highly talented and experienced musicians originating from four different countries, the band members' shared passion for one of the greatest rock bands on earth makes for an exciting show.
Their lead singer delivers powerful, whisky drench vocals that sound uncannily like Bon Scott and Brian Johnson - giving AC/DC fans the best of both worlds! Meanwhile their rhythm guitarists are the driving force behind the famous AC/DC rhythmic freight train, and their amazing Angus Young impersonator offers the most fantastic, high-energy stage performance while delivering note for note perfection on every famous AC/DC riff!
Emulating the feel, power and pure essence of AC/DC this incredible tribute band provide wow-factor stage performances perfect for casinos, themed parties and celebrations, New Years Eve parties and so much more!