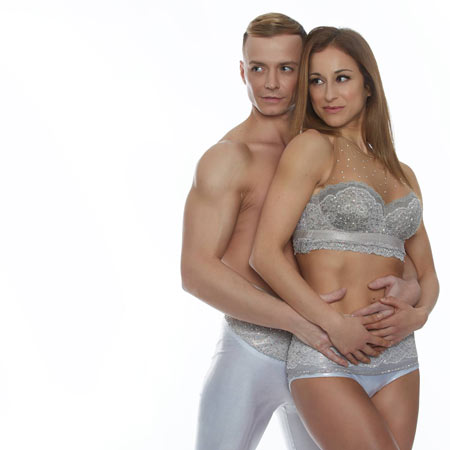 Acrobatic Duo Portugal
Incredible acrobatic act that will captivate guests of all ages with ease.
Fantastic circus act features fast paced routines and expressive personalities.
Talented acrobat duo will amaze with their aerial performance.
Ideal aerial performers for private parties, gala dinners, drink receptions, etc.
Book aerial duo for events across Portugal and worldwide.
Acrobatic Duo Portugal VIDEOS
Acrobatic Duo Portugal PHOTOS
Book our highly skilled and talented aerial duo who are bound to amaze and delight your guests with instant success, as they showcase their amazing acrobatic act that is sure to leave your guests at the edge of their seats.
Professional aerial performers, our acrobat duo are experienced and have performed their act around the world at a variety of venues both big and small. Performing a routine that is filled with heart and expressive personality, our wonderful circus act will captivate your guests with ease and keep them engaged and entertained from start to finish.
Amazing and outstanding, our acrobat duo will perform an assortment of different aerial tricks and balance routines that are both elegant and sophisticated in nature. Performing everything from aerial straps that feature our amazing aerial performers swinging through the air in a sophisticated manner to our aerial duo performing on the ground in an elegant and intricate hand to hand balance routine that is simply marvellous. Our acrobatic act and circus act is a memorable affair and will compliment every aspect of your upcoming special occasion, leaving guests breath less and wide eyed. 
Available for booking in a variety of options, our amazing circus act experience can also be adapted a little to cater even further to your event's themes and styles, helping to form an even more immersive experience for your guests. Creating unique and uplifting routines that will cater to our performer's carefree attitude and atmosphere, our aerial duo will provide your upcoming social gathering with high quality entertainment that will keep everyone refreshed.
The perfect acrobatic act experience for private parties, theatre performances, drink receptions, gala dinners, festivals, family days, and more.
If you are interested in booking our fast paced and masterfully created acrobatic act and phenomenal aerial performers for your upcoming special occasion, contact our helpful and sensational entertainment experts who are standing by to assist you with your booking needs.