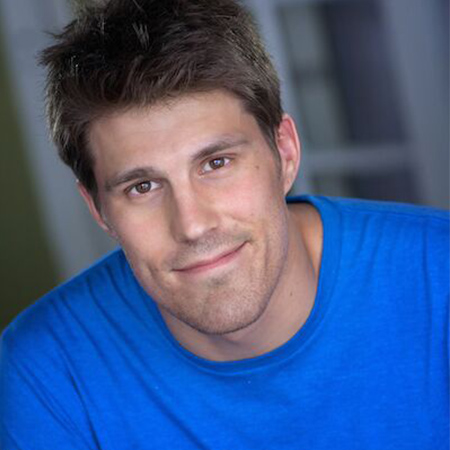 American Event Presenter Mike
Multitalented actor, host, writer and producer, this American event presenter has experience in TV, radio and live events
Appeared in one of the most watched television adverts of all time for Doritos
Male event host with a wealth of experience in the entertainment industry, Mike's been an NBA arena host for seven years
Well-known for 'Weird News' and 'WTFark!', Mike's been involved in numerous voiceover projects including the narration of several audiobooks
American Event Presenter Mike is based in Los Angeles and available for worldwide bookings
Former NBA arena host and American Event Presenter Mike has worked as an actor, host, writer and producer in a wide variety of mediums and genres. His acting credits include 'Parks and Recreation' (NBC), 'The Young and the Restless' (CBS), 'The Gambler' (Paramount Pictures), and 'Hollywood Adventures', (Justin Lin of Fast and The Furious).
For the past 2 years, this American event host was employed by Ora TV, a digital network launched by Larry King, where he was the host, writer andp roducer of two satirical "Weird News" web series, 'So That Happened…' and 'WTFark!',  which received additional distribution from The Huffington Post and Fark.com
The official NBA arena host for UCLA Bruins Basketball, he held this position for  7 year working, also for the Los Angeles Clippers and Minnesota Timberwolves. This American event presenter has hosted a variety live events, including SyFy's Total Blackout Live at The Grove and the Pac-12 Basketball Tournament. Mike also hosted 21 Cards, a Regional Emmy-nominated game show, which aired on The CW Twin Cities.
Having appeared in countless TV adverts including a Doritos spot that debuted during Super Bowl XLIV and became the "Most Watched Television Commercial of All-Time", Mike has shot spots for Denny's, Amica Insurance, Old El Paso, Rapala, Mercury Insurance, 5-Hour Energy and others. A versatile artist, Mike has also narrated several audiobooks including The Fourth Stall from HarperCollins, winner of the 2012 Sid Fleischman Humour Award, and authored by his brother Chris, with whom he is developing the book series for television.
Also a popular awards host and presenter, Mike has studied improvisation and sketch comedy at the Upright Citizens Brigade (Los Angeles) and Brave New Workshop (Minneapolis), and has performed in several improv/sketches    theatres in Los Angeles, including iO West and The Clubhouse.
In Minneapolis, he was an active theatre actor for many theatre companies and productions, including Davenport Theatrical, Hennepin Theatre Trust, Actor's Theater of Minnesota, Joking Envelope, Live Action Set, Four Humors, Girl Friday, Urban Samurai, Theatre Unbound, Lamb Lays With Lion and The National Theatre for Children.
Also a Talk Radio Host on MyTalk 107.1FM, a Television Host on Shop NBC, and was an OnAir Personality at The CW Twin Cities. In 2007, he was featured in Cosmopolitan Magazine as one of the "50 Sexiest Bachelors in America."
Mike grew up in Minot, North Dakota, where he began performing in community and collegian theatre at an early age. His love of theatre and performance continued into high school where we won a Best Actor Award from the Thespian Society for his portrayal of Mercutio in Romeo and Juliet. 
He was an All-Conference football player, Captain of the Math Team, and State Champion of the American Legion High School Oratorical Contest. After high school, Mike attended North Dakota State University for one year as a Computer Engineering and Mathematics double major. Mike lives in Los Angeles where he continues to work as an actor, host, writer, producer, comedian and DJ.
Scarlett Entertainment offers a wide range of awards hosts and presenters for events in Los Angeles, the states and worldwide.
If you're interested in booking American Event Presenter Mike for your event, then contact us today. Our in-house team of Entertainment Experts will be more than happy to provide further details on this American event host and assist you with your booking.