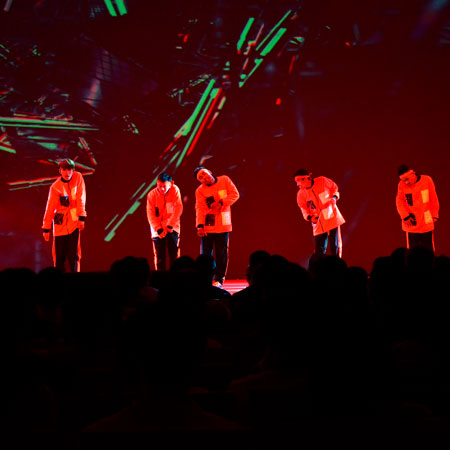 Bali Dance Crew
Experienced dance group offering fully custom dance routines
Contemporary urban dance choreographies through to traditional performances
Over 25 talented male and female dancers to choose from
Clients include BMW, Nestle, IBM, Honda, Daihatsu, Suzuki and many others
Based in Bali, Indonesia, and available for events worldwide
Presenting our clients with a fantastic range of custom dance routines the multi-faceted Bali Dance Crew is a fantastic collective of male and female dancers that can tailor their talents to any event type, theme and client vision. This Indonesian dance crew has almost two decades experience performing at events nationally and internationally. The dance group is made up of talented young dancers from Denpasar and together they create a range of, but not limited to, exciting hip hop and street style choreographies suited to stages or floor shows. 
With over 25 members to chose from, as well as a fantastic range of costumes, our Bali Dance Crew can create completely unique custom dance routines for any type of occasion, themed event, product launch or even music video. As well as participating in multiple competitions and championships, they have been a go-to dance group for many high profile clients and big brands. 
Amongst the multiple competitions such as the Battleground Championship in Jakarta, Asia Battleground and Rebelz Dance Championship in Malaysia, the Indonesian dance crew has worked with high profile clients such as BMW, Nestle, Hard Rock Hotel, Lippo Mall Kuta, Discovery Shopping Mall, KFC, Pertamina, IBM, Bank Central Asia, Honda, Daihatsu, Suzuki, Sun Life and others.
With their unique ability to choreograph custom dance routines, our Bali Dance Crew is the perfect choice to of entertainment to create an immersive, on brand experiences. As well as a visual show, the dance group can even add options of dancing amongst the guests.  
Top Tip:
The Indonesian dance crew can also provide proper traditional dance routines too.
Speak to our team at Scarlett Entertainment if you would like to book the Bali Dance Crew for your event.